FASTag to become mandatory: All you need to know before zipping on highways
Open roads, crisp air and the satiating grunt of the motor under the hood - there is nothing better than cruising on the highway. And then there are toll booths which almost always end up slamming the brakes on the perfect joyride. Well, no more.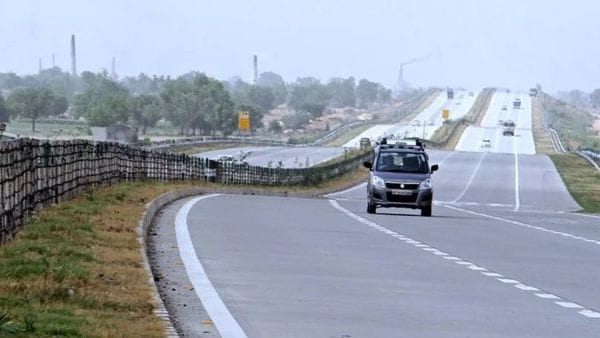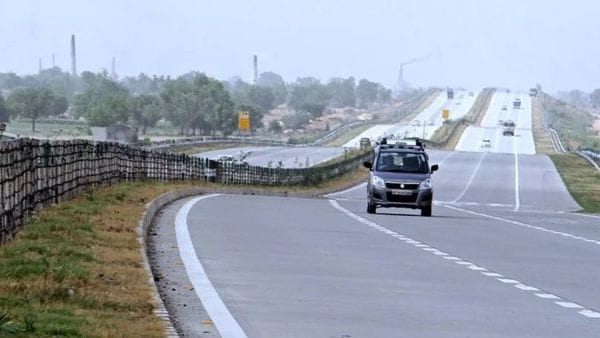 File photo courtesy Pixabay.
Come December 1 and you won't have to deal with start-stop lanes at toll booths that are so typical of traffic signals you left behind within the city limits. All thanks to something called a FASTag, vehicles can now zoom past toll barriers across the country without the hassles of pausing, taking out money, paying the attendant, collecting the change and resuming from the beginning once again.


File photo courtesy Ramesh Pathania/Mint
Of course, all good things come at a price and going past toll booths without having to stop was never going to be free. That is where a FASTag comes into play.
Trending Cars
Find more Cars
What is a FASTag?
If you bought a car after 2016, chances are that you would already know what a FASTag is and your car may already have it fitted on the front screen. What this effectively is is an electronic toll payment system by which the payment due is automatically deducted from an online account that the owner of the vehicle has linked the FASTag with.
To put even more simply, a FASTag is a sticker that uses Radio Frequency Identification (RFID) technology to help cameras at toll booths capture it and make appropriate deductions - the toll amount. All a car fitted with this sticker has to do is approach a toll booth and pass by it - without any need to stop. If there is a boom barrier, it would automatically open.
Why the buzz around FASTag?
The National Highways Authority of India (NHAI) is making FASTag mandatory on all vehicles from December 1. Any car on any highway in any part of the country will have to make use of a FASTag to move past toll booths.
While cash payments in some lanes may still be permitted, the amount is likely to be more than what one would have to pay through FASTag.
What's so great about FASTag?
Save money.
Save time.
Save fuel.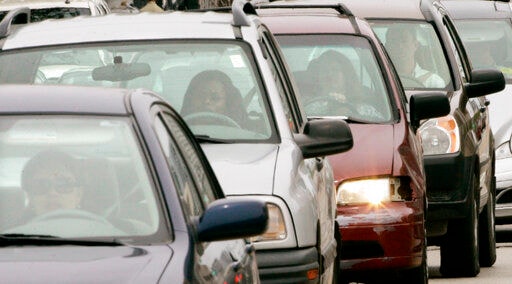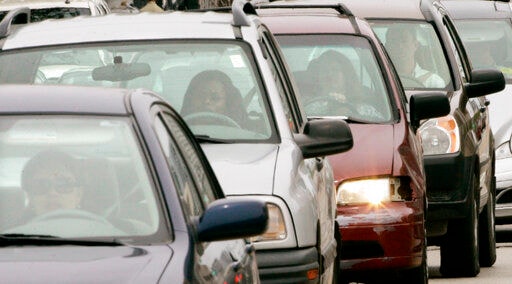 AP file photo. (AP)
FASTag may be a cheaper option for people driving on highways because of certain schemes and offers. In addition, the exact due amount will be charged at each booth station, eliminating the risk of paying extra by mistake.
FASTag would also help in saving a lot of time because long queues to make payment at the toll booths would be a thing of the past. This would also help in conserving fuel because vehicles will not have to halt in a stop-go-stop-go-like situation till the actual booth.
Additionally, one can keep a check on how much toll at how many toll booths were paid because the FASTag is linked to his or her bank account or online payment account. It also promotes the concept of cashless economy.
Where to buy and how much for a FASTag?
It is important to firstly check if your vehicle already has a FASTag. If not, one can buy a tag at NHAI sales points at toll booths, as many as 22 banks, Road Transport Authority offices, Paytm and Amazon.
What to do after buying a FASTag?
A FASTag needs to be registered with a car registration number. One tag can only be registered with one car registration number. It then needs to be fixed on the front screen of the car. While anywhere on the front screen is fine, the ideal placement is on the space right behind the rear view mirror.
Done? Great. Now the tag needs to be linked to a bank or online payment account and a mobile number for OTPs. As long as the account has enough balance, the FASTag should work just fine and the particular vehicle is sure to move past toll gates without trouble.
Any concerns about a FASTag?
Like with any transition, there could always be some teething problems initially. There have been some reports that certain toll booths are not properly capturing FASTags, compelling the driver of the vehicle to halt and pay. With 470 toll booths across national highways in the country, there could always be a few where technical glitches occur. Same was and is true with ATMs but just see how these have become an integral part of daily lives.
Then there is the grey area of privacy concerns. A number of people have raised the issue that telephone numbers, movement details, bank account numbers and the likes could be stored in some database and privacy could be infringed upon. The NHAI, however, has assured that such privacy concerns are unfounded.
First Published Date:
19 Nov 2019, 10:44 AM IST
NEXT ARTICLE BEGINS


Shop Now

74% OFF

55% OFF