End of diesel cars in India? Nitin Gadkari hints at 10% tax on diesel engines
Diesel cars in India seem to become significantly expensive in the coming days. Union Minister for Road Transport and Highways Nitin Gadkari on Tuesday said that he plans to propose imposing an additional 10 per cent GST on diesel engine vehicles, reported PTI. The minister added that he would make this proposal to the Finance Minister later in the day, the report further stated. This could be another nail in the coffin of diesel cars in India, which have been witnessing slumping demand owing to various factors over the last few years.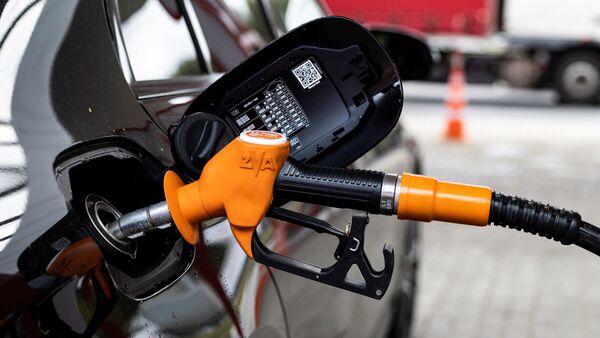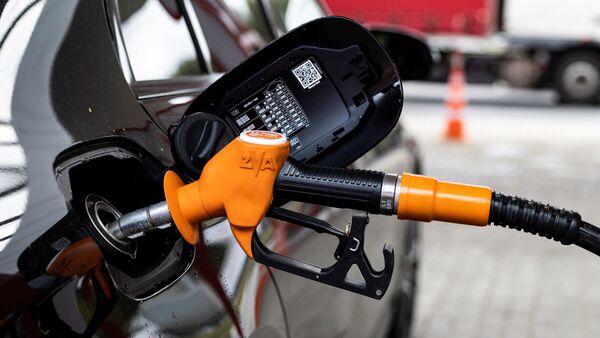 A 10 per cent additional tax on diesel engine-powered vehicles could result in a further slump in demand for diesel cars across India.
This comment from the union minister comes at a time when the Indian government is pushing hard for greener and cleaner mobility solutions through various strategies. One of them is promoting alternative fuel and powertrain technology solutions. The government has been promoting the use of biofuel like ethanol-blended petrol, and hybrid and pure electric powertrains in future vehicles.
(Update: Diesel car price hike: Gadkari clarifies remark on 10% additional tax)
Speaking about the proposal for a 10 per cent tax on diesel cars, Gadkari reportedly said that the share of diesel engines in the Indian vehicle fleet has come down from 63 per cent in 2014 to 18 per cent in 2023. "Diesel is a hazardous fuel, and India is a huge importer as well. Industry must suo moto reduce diesel engine production, lest the government is forced to increase the tax on diesel vehicles," said the minister further adding "I am going to handover a letter to the Finance Minister this evening stating that an additional 10 per cent GST be put on diesel-powered vehicles." He clearly indicated that the auto industry should stop making diesel cars, otherwise, the government will just increase the tax to make selling such cars difficult. "Say goodbye to diesel. Please stop making them, otherwise, we will just increase the tax so much that it would become difficult to sell diesel cars" Gadkari reportedly said. He reiterated that the auto industry should focus on environment-friendly alternative fuels like ethanol. The minister also stated that the industry should focus on green hydrogen as a viable clean fuel option.
Currently, automobiles in India are taxed with 28 per cent GST. Also, the additional cess ranging from one per cent to 22 per cent is slapped on the vehicles, depending on the type of the vehicle. SUVs attract the highest GST at 28 per cent along with a compensation cess at 22 per cent. This means a diesel SUV draws a total tax incidence of 50 per cent. An additional 10 per cent tax means, the tax incidence will go to 60 per cent for the diesel SUVs, making them substantially expensive compared to their current pricing.
Also Read : Ban diesel cars, other vehicles by 2027: Energy transition panel's advice to Centre
Prices of petrol and diesel have witnessed incessant hikes over the last few years. Currently, diesel prices across the country are at a significantly high level. For example, a litre of diesel in Delhi costs ₹89.62 on September 12. Such a high price for diesel along with the high upfront cost for diesel cars compared to their petrol counterparts have already dented the sales of diesel engine-powered vehicles across India over the last few years. Seeing this, several major players like Maruti Suzuki and Hyundai have already shifted their focus to petrol engines rather than diesel motors over the last few years. Two major players in the Indian passenger vehicle market, Maruti Suzuki and Honda have completely stopped making diesel cars.
The anti-diesel sentiment among consumers has been also fuelled by the diesel ban in Delhi-NCR a few years ago. Besides that, diesel cars come with a life of 10 years, compared to 15 years for their petrol counterparts too aided the dampened consumer sentiment towards diesel vehicles. Additionally, increased consumer awareness towards the fact of higher pollutant emission by diesel cars compared to their petrol counters has played a role in the development of this sentiment. With all these already in play an additional burden of 10 per cent tax on diesel engine vehicles will further affect the sales of diesel cars in India.
First Published Date:
12 Sep 2023, 12:30 PM IST
NEXT ARTICLE BEGINS


Shop Now

70% OFF