BMW's X4 and M4 heading to NYC
BMW's new sports drop top and sports off-roader are to make official debuts at the upcoming auto show.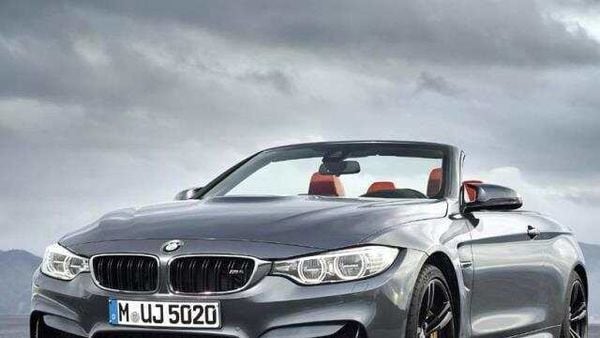 BMW's new sports drop top and sports off-roader are to make official debuts at the upcoming auto show.
With a glorious twin-turbocharged 3-liter straight six-cylinder engine, a 0-100km/h time of a fraction over 4 seconds, sublime handling and an electronically limited top speed of 250km/h, there's very little that BMW could do to improve upon the new M4's performance.
However, by chopping off its roof, it has really upped the drama, and when the convertible version makes its global debut at the company's stand at the New York Auto Show on April 18, BMW's 'M' range of snarling, steroid-addled versions of its normal road-going cars will be complete.
The international auto show calendar for 2014 might be drawing to a close, but BMW still has new models left to reveal and so its X4, the latest addition to its rapidly expanding off-road range, will also be making its first official appearance.
Unlike a lot of manufacturers who have felt compelled to attempt to take a slice of the SUV market in recent years, BMW has done so playing to its existing strengths -- it builds quality cars designed around the driver that handle well and go very quickly in a straight line or round a bend. That's why it has shunned the terms SUV and 4x4 in favor of SAV -- Sports Activity Vehicles.
And the new X4 has plenty of sportiness to offer, from its sloping roof coupé styling and xDrive technology that diverts power to each of the four wheels but is focused as much on grip and holding the line in a corner as it is on negotiating muddy fields.
The initial top specification model -- the BMW X4 xDrive35i -- will have a straight-six cylinder twin turbo engine (like the M4's but less potent), however, the top spec diesel version that will be revealed in New York is also very impressive. A 3-liter unit too, it is capable of catapulting the car from 0-100km/h in 5.2 seconds, has 313hp on tap and a combined fuel economy of 6.1-5.7l/100km.
Both new models are destined to go on sale this autumn, following their New York debuts.
First Published Date:
04 Apr 2014, 05:08 PM IST
TAGS:
NEXT ARTICLE BEGINS