Do's and absolute don'ts when driving in fog
NEW DELHI : Delhi and the National Capital Region woke up to dense fog on Monday morning with visibility near zero in most parts which resulted in road traffic slowing down to a crawl. In an extremely tragic incident, six people lost their lives when a Maruti Suzuki Ertiga skidded off a road in Uttar Pradesh's Greater Noida. There were reportedly 11 people inside the MPV at the time of the accident.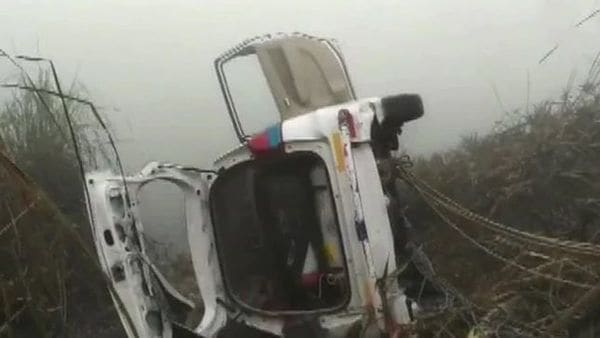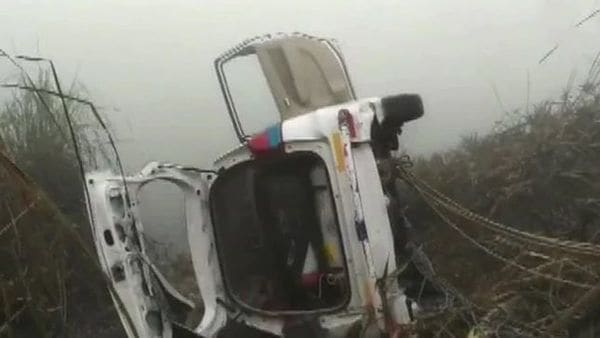 ANI photo.
The Ertiga, a seven-seater SUV, is absolutely not equipped to accommodate more passengers - even if minors. As such, the ill-fated vehicle in Greater Noida should not have started with 11 on board. With visibility at its bare minimum, driving an overloaded vehicle only adds massively to the peril.
While being overloaded may have directly not led to the accident in Greater Noida, it is a safety hazard in any weather condition and more so in the fog.
Here are some basic safety precautions that everyone in a vehicle must be mindful of to ensure that low visibility does not cut short life:
Also check these Vehicles
Find more Cars
Ensure windows, lights and windshield is clean
Before you step into the car, make sure that windows, headlights, fog lights, parking lights, brake lights and windshield are clean to ensure greater visibility. Clean the windscreen of your vehicle, both from the inside and the outside, so that you don't have to stress your eyes to see the road ahead.
Maintain a safe distance between vehicles
Ensure your seat belts are on while you are driving. During fog like situation, be extra cautious and apply brakes well in advance if you can spot a vehicle ahead of you. Keep a good distance between your vehicle and the ones ahead of you.
Use indicator and parking lights while driving
Make sure that indicators as well as parking lights of your vehicle are functional. They help the vehicle behind you know about your movement in fog. Before taking turn, ensure that you are turning on the indicator of the right direction at least 15 seconds in advance as it will give some time to the vehicle coming from behind to slow down.
Set headlights on low beam
Drivers should set the headlights of their vehicles on low beam to increase visibility. It also allows drivers to see if there is any speed breaker ahead
Avoid speeding and overtaking
Try and avoid speeding and overtaking. Due to low visibility, it becomes difficult to know what is there in your surrounding and react quickly. If you drive at normal speed then it will be easy to react to your surroundings.
The best method of driving when there is fog is to drive with utmost patience. Overtaking can lead to accidents and the driver on the vehicle ahead of you may not be aware of you and would be difficult for him/her to react due to low visibility.
Stick to your lane
It becomes really difficult to spot if someone has switched lanes during fog, which means the driver of the other side might get into the wrong lane and it may lead to collision. It is therefore recommended to follow a particular lane.
Be alert and keep ears active while driving
Listening attentively helps as it will help you pick up sounds indicating the movement of vehicles, as well as horns which would help you gauge the distance of other vehicles on the road. When taking your vehicle out on a foggy day, make sure that you are not on call, or listening to music.
Turn on the heater of your vehicle
Make sure you turn on the heater or blower inside your car to clear the condensation. Condensation obstructs visibility of driver leading to untoward incidents such as collision when there is intense fog outside.
First Published Date:
30 Dec 2019, 09:02 AM IST
Recommended for you
View all
NEXT ARTICLE BEGINS


Shop Now

55% OFF

13% OFF

73% OFF