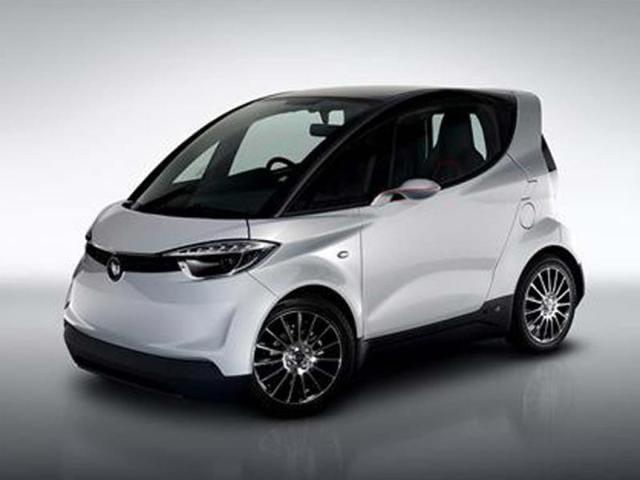 Yamaha unveils Gordon Murray city car
4 min read

.

Updated: 21 Nov 2013, 05:55 PM IST

The giant Japanese conglomerate, Yamaha, is today revealed as the world's first major manufacturer to adopt the revolutionary iStream car creation process invented and developed over the past decade by Britain's master designer and former F1 guru, Gordon Murray.

The giant Japanese conglomerate, Yamaha, is today revealed as the world's first major manufacturer to adopt the revolutionary iStream car creation process invented and developed over the past decade by Britain's master designer and former F1 guru, Gordon Murray.

The fruit of the partnership is a lightweight two-seat city car called Yamaha Motiv, made in both petrol and electric versions and specifically engineered for Europe.
Similar Cars
Honda City-4th-generation
1497 cc|Petrol|Manual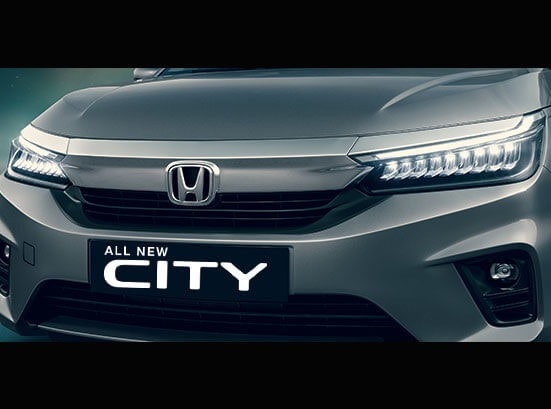 Honda All New City
1498 cc|Petrol|Manual
Honda City
1497 cc|Petrol|Manual
If it reaches production, as seems likely, it will represent the first head-on challenge for the Mercedes-backed Smart micro-car in 12 years
Though Motiv is displayed in Tokyo this week as a concept, and still needs the approval of the main Yamaha board to proceed, the car has been fully engineered over the past 15 months for Murray's patented iStream production process. Yamaha and Gordon Murray Designs discussed co-operating on a car project as long ago as 2008 but progress was interrupted by the recession. Talks resumed in 2011, and Yamaha and GMD have since worked side-by-side to develop the car.
"Forming a partnership with Yamaha is a dream for us," says Gordon Murray, who began his mission to change road car design and manufacture more than a decade ago. "Yamaha has completely embraced the principles of iStream, and could not be a more ideal partner. They have huge technical resources, but their team on this project has been tightly-knit, very skilled and very quick-acting.
Gordon Murray's central theme with iStream has always been to free car production from the inflexibility and crippling investment costs of the traditional stamped-steel, spot-welded construction process adopted wholesale by mass manufacturers from the end of the 1940s, replacing it with a system that depends on structures whose relatively simple tubular steel frames (formed without the need for extensive stamping shops) have class-leading rigidity and crashworthiness provided by super-lightweight sheets of composite sandwich material bonded in to form the floor, firewall, bulkheads and roll-over structure. It is massively strong and durable, says Murray; F1 technology adapted to keep a lid on cost as well as weight.
The Yamaha Motiv, around 50mm narrower and 60mm lower than a Smart but almost identical in length at 2690mm, is about 100kg lighter. Its outer skin is formed in non load-bearing, impact-resistant plastic which can resist minor damage better than steel or aluminium, and is easily detached for crash repair. The ultra-modern styling owes nothing to the experimental Murray T-cars, though it is the combined work of a GMD-Yamaha design team.
Rather than adopting the three-occupant, central-seat layout of the T-cars, Yamaha opts for two handsome multi-adjustable, thin-shell composite seats (another Murray patent) set side-by-side in a cockpit whose controls, switches and dials are designed to reflect Yamaha's expertise at making sophisticated musical instruments and audio equipment.
The new baby Yamaha closely follows the mechanical layout of GMD's diminutive iStream city prototypes, the petrol-powered T25 city car and electric T27 (both driven exclusively by Autocar 18 months ago) in having a compact powertrain mounted low in the car, just ahead of the rear axle.
It also adopts iLink, GMD's simple strut-type rear suspension system, specifically devised to improve on the ride and handling qualities of the non-independent systems found in other cars this size.
The show car's battery-electric powertrain uses UK sourced components by Zytec (hence its "Motiv-e" badge) but a petrol model has already been designed, powered by a purpose-built Yamaha 1.0litre, three-cylinder engine driving the rear wheels through a new six-speed dual-clutch transmission.
The electric powertrain is closely related to the 33bhp, gearless layout of the T27.
The standard petrol model's power, estimated at 70-80bhp, seems likely to fulfil the sporting promise of the car's lightness, chassis rigidity, low centre of gravity and all-independent suspension, a rarity in this size-class. It wouldn't be difficult to visualise a three-pot Motiv with a power to weight ratio around 100bhp/tonne, a 100mph-plus top speed and a 0-100kph sprint time below 10seconds.
The partners are tight-lipped about the project's precise prospects. For Yamaha, this is very much an exercise to test public reaction. However, Autocar understands that if the project were to be ratified by the Yamaha board before year-end, a factory could be built and the car could be in production by 2016.
The partners believe it is far too early to forecast production numbers or showroom prices, but the car has been designed as a semi-premium product, like Smart, to justify a UK price today in the £8000-£12,000 region. Murray has often said iStream was devised to support production units with annual output up to 200,000 units.
Smart's Hambach factory makes around 100,000 units a year, about 5000 of them sold in the UK. But Motiv's initial production will be a fraction of this if it begins at all; much has still to be decided.
"This is Yamaha's car, not ours," says Gordon Murray, "and it is up to them to decide whether it goes into production. But they're fabulous partners, and we are very optimistic for the car's prospects."