With need for speed blurring, electric supercars are in top gear at Geneva auto show
Speed and acceleration alone is not what electric sports car manufacturers are competing with each other for. With Porsche and Lamborghini losing the speed crown to lesser-known rivals offering electric supercars boasting record acceleration, everybody's concentrating on charging capacity, charging time and road handling among key parameters for vehicle performance.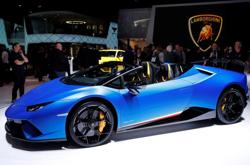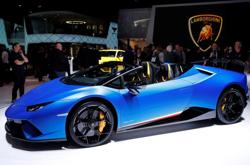 The Lamborghini Huracan Performante Spyder on display at the 88th Geneva International Motor Show.
Established sports car brands such as Porsche and Lamborghini are losing the speed crown to lesser-known rivals offering electric supercars boasting record acceleration.
Sports car drivers have long revelled in the muscular horsepower of their combustion-engined supercars, with the time it takes to reach 100 km per hour (kph) from a standing start a major selling point for some venerable brands.
But electric engines have stolen a march on traditional supercars because they instantly generate maximum torque -- the rotational force that is key to powering a car's acceleration. This instant pulling power allows battery cars to get off the blocks faster than combustion peers, challenging sports car brands on their home turf.
Croatian manufacturer Rimac entered the fray at this week's Geneva auto show with its Concept Two car, priced at a hefty 1.7 million euros ($2.11 million).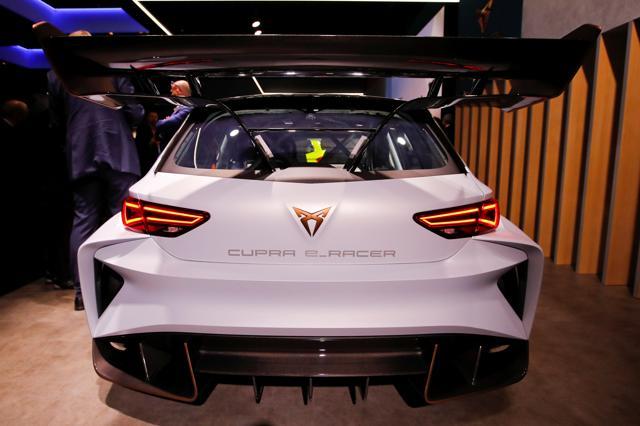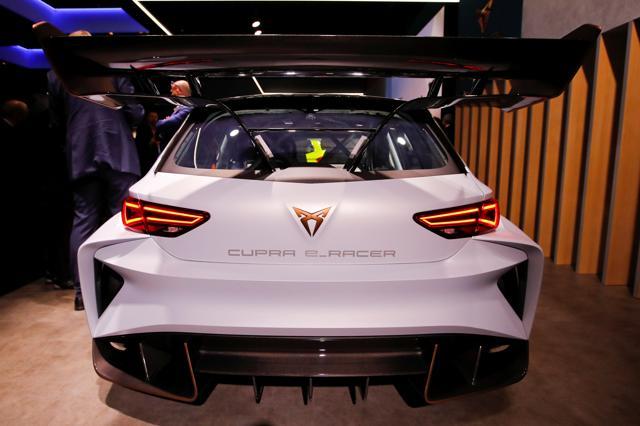 Powered by four electric engines and capable of hitting 100 kph in 1.95 seconds, Concept Two's straight-line acceleration is up there with the new roadster from U.S. electric vehicle pioneer Tesla.
A more surprising entrant comes in the form of Volkswagen's Spanish brand Seat, better known for the compacts and sport-utility vehicles it makes for the mass market.
Seat was at the show with its CUPRA e-racer, which hits 100 kph in 3.2 seconds. That may sound somewhat sedate compared with the Rimac car, but it still beats the 4.5 seconds of Porsche's petrol-powered 370-horsepower 911 Carrera T.
Unfazed by the newcomers, Volkswagen-owned Porsche reckons that engine and battery performance over time will be more important. Its Mission E electric cars will be capable of rapid 800-volt charging, beating Tesla's 480-volt superchargers.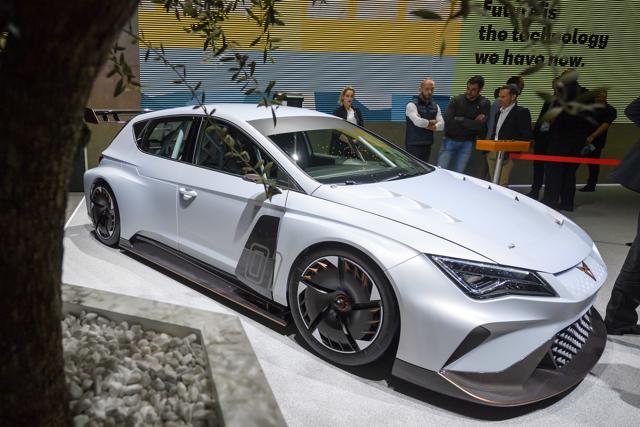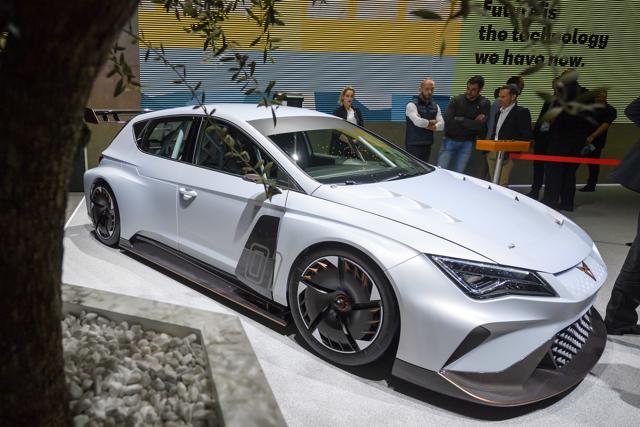 Very fast acceleration can probably be achieved by very many" manufacturers in the electric age, Porsche R&D chief Michael Steiner said in an interview. "But for us, that's not enough. Charging capacity and charging time is an area where we can and want to stand out."
Porsche's electric crossover concept "Mission E Cross Turismo" needs 3.5 seconds for the 100 kph sprint and would compete with Tesla's Model X as the German company pursues its goal of raising the share of electric models to about a quarter of overall sales by 2025.
Lamborghini, which has shunned all-electric cars and is known for its extreme supercars with roaring V10 and V12 engines, said road-handling has eclipsed acceleration as the key parameter for vehicle performance.
The Italian brand presented the Huracan Performante Spyder, a lighter and more powerful convertible version of the base model. The new model needs 3.1 seconds for the 0-100 kph sprint.
Lamborghini adjusts
"At one time acceleration was fundamental," R&D chief Maurizio Reggiani said in an interview. "Now it's more complex."
As parent VW pushes new technologies to turn the page on its emissions scandal, Lamborghini has recognised the need to adjust. The brand is working on hybrids while seeking to fully exploit the potential of its naturally aspirated high-performance engines.
"We need to differentiate our products, but we also need to respect the supersport mission of our cars," Reggiani said, declining to elaborate.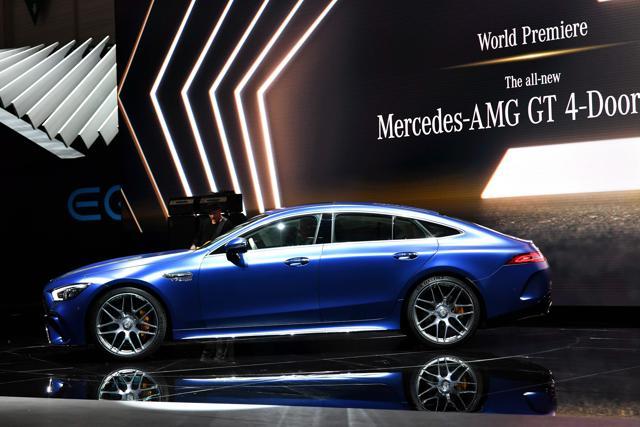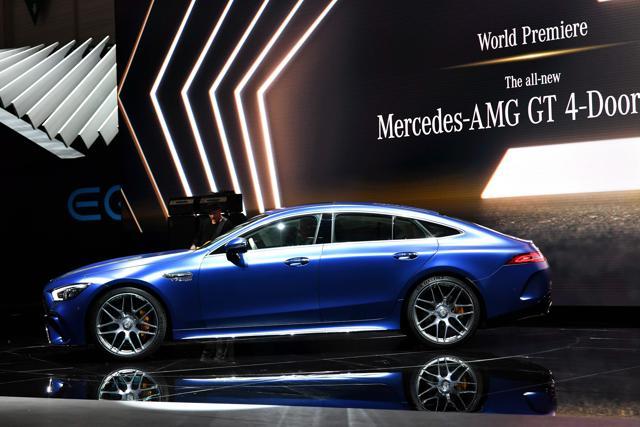 Tobias Moers, chief executive of Mercedes-Benz's AMG high-performance brand, said there is still a market for cars that go fast but that faster engines in conventional cars are not enough to differentiate his brand in the market.
"This is one of the reasons why we have presented the latest four-door GT," he said. "It has a distinct body shape from other Mercedes-Benz models, it is our fourth car with a unique body."
Meanwhile, Hans-Joachim Stuck, a former German F1 racing driver, urged calm amid the flurry of top-speed EV announcements, saying the old guard will always retain their customer base.
"Porsche will always be fast and a benchmark," he said. "Their design is great, the vehicles are robust and reliable and the brand has a pedigree.
"Speed alone isn't what matters."
(Reporting by Andreas Cremer; Additional reporting by Edward Taylor; Editing by David Goodman)
First Published Date:
08 Mar 2018, 01:35 PM IST
TAGS:
NEXT ARTICLE BEGINS