Trident Iceni: the fast and the frugal
The new Trident Iceni claims to be the world\'s fastest and most fuel efficient diesel-powered sportscar.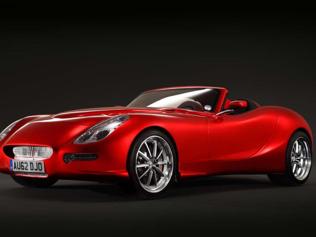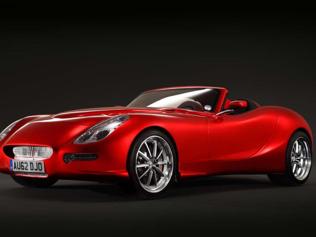 Power-and-responsibility-the-car-is-powered-by-a-big-V8-Photo-AFP
The new Trident Iceni claims to be the world's fastest and most fuel efficient diesel-powered sportscar.
There's no debating that diesel technology has come on in leaps and bounds over recent years, but trying to convince avid well-heeled drivers to take a chance on an Iceni rather than its British compatriots, say a Jaguar XK or Aston Martin, might take some doing.
Luckily enough, as well as good looks, the Trident Iceni, officially launched Tuesday, has the stats to support its claim: a 0-62mph (0-100km/h) time of 3.7 seconds, a top speed in excess of 190mph (305km/h), 395bhp and an incredible 700lb ft of torque thanks to a 6.6-liter V8 turbodiesel engine.
Yet despite all of this performance, it is capable of traveling 2000 miles (3218km) on a single tank.
The key to this efficiency is torque manipulation technology, something that the company has been developing for a number of years.
Horsepower is one measure of power and it is usually at its peak as the engine revs towards its red line. But the more revs, the more fuel the engine is burning through.
V8 engines in general and diesels in particular are great at producing lots of torque -- the other measure of power -- at low revs, using less fuel and that's the key to the car's speed and efficiency.
Its automatic gearbox shifts up at 3000rpm, well within the engine's prime torque band, and when the car's cruising at 70mph (112km/h) it's at fewer than 1000rpm.
Manipulating the torque like this also means a combined fuel economy of around 68mpg -- that's better than a Toyota Prius.
Then there's the price. At £96,000 (€117,000/$160,000) for the standard car, it's cheaper than an Aston. And for customers looking for something even more special or personalized, there are a host of optional extras for setting the car up for greater luxury or greater track performance. The track pack offers carbon ceramic brakes and cranks the engine up to 660bhp and 1050 lb ft of torque.
Or for those that fancy filling up the tank and driving until it's completely empty 2000 miles later, a luxury pack including matching luggage, touchscreen entertainment system, extra leather trim and blinds for the smoked glass roof panels is also on offer.
As well as the convertible Iceni, Trident is also offering the car as a coupé -- the Magna -- and as a two-door estate -- the Venturer.
First Published Date:
30 Apr 2014, 15:43 PM IST
TAGS:
NEXT ARTICLE BEGINS