Toyota to unveil fourth-generation Prius at the Frankfurt Motor Show
The next Frankfurt Motor Show will be the occasion to check out the fourth-generation Prius, set to go on sale in early 2016.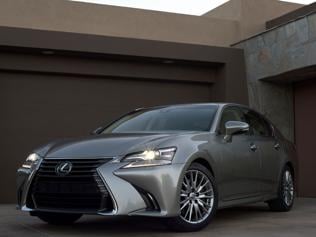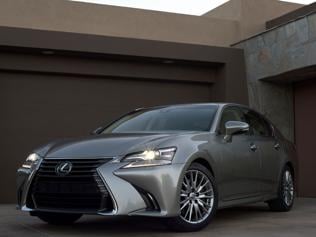 The redesigned Lexus GS will be one of the cars to premiere at the Frankfurt Motor Show 2015 on Toyota's exhibition showroom. Photo:AFP
The next Frankfurt Motor Show will be the occasion to check out the fourth-generation Prius, set to go on sale in early 2016. Lexus, the luxury division of the brand, will also present its new revisited GS model.
A New Prius
The latest Prius is set to be introduced in Las Vegas on September 8, 2015 before its public unveiling a few days later in Frankfurt, Germany. In the last few months, rumors have abounded suggesting two types of batteries for the vehicle, depending on the models, as well as a purported 50-km (31-mile) autonomy in electric mode for the 2016 Prius plug-in hybrid electric vehicle (PHEV).
Several leaked images of the next-generation Prius have surfaced on the internet and suggest a design similar to the Mirai model, Toyota's first car propelled by a hydrogen powered fuel cell. The Mirai itself may also be showcased in Frankfurt, in time for the car's market release in Germany, Denmark and the United Kingdom.
A compact crossover model in the pipeline
Toyota may also decide to take advantage of the Frankfurt Motor Show to premiere a new compact crossover vehicle, inspired by its C-HR Concept car revealed in the Paris Motor show of 2014. Set to occupy a position below the RAV4 model, the car will nevertheless compete with the Nissan Qashqai.
Meanwhile, Lexus, the car manufacturer's luxury division, will reveal its newly redesigned GS car. The sedan has a redesigned hood and is equipped with a new active security program, the Lexus Safety System +. Both hybrid models, the GS 450h and the GS 300h will hit stores in Europe early 2016.
The latest generation of the Lexus RX SUV will make its European premiere in Frankfurt following its US debut this past spring in New York.
Finally, it remains to be seen whether or not Lexus will decide to show off its own hoverboard prototype, similar to the famed skateboard in 'Back to the Future II' that has been making headlines online all summer. The brand has partnered with experts in the field of superconductor technology to build their current prototype. There are no plans as of yet for the product to be produced in a retail version.
The 66th Frankfurt International Motor Show runs September 17-27, with press days scheduled for September 15-16.
First Published Date:
26 Aug 2015, 03:02 PM IST
TAGS:
NEXT ARTICLE BEGINS