The world of custom cars: What makes Alpina unique
The number of millionaires in the world is at an all-time high and so is demand for the most exotic of automobiles.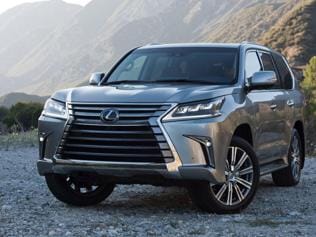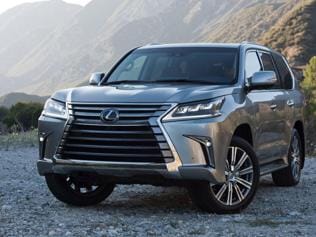 The BMW Alpina B5 and B6 Bi-Turbo Edition 50 models. Photo:AFP
The number of millionaires in the world is at an all-time high and so is demand for the most exotic of automobiles. Rolls-Royce and Ferrari have reported a second straight year of record sales, every Bugatti Veyron has found a home and the classic car market is going crazy. All of which means that in a number of social circles, a car that would seem unique in any other setting is likely to look comparatively mass-produced. Welcome to the world of bespoke car personalization, where exclusivity is key and where Alpina offers a unique proposition.
Calling Kaufbeuren, Bavaria-based Alpina Automobiles a tuning firm is akin to describing Michelangelo as a painter and decorator. And that's because although each Alpina creation may look much like a standard BMW at first glance, it is a bespoke automobile.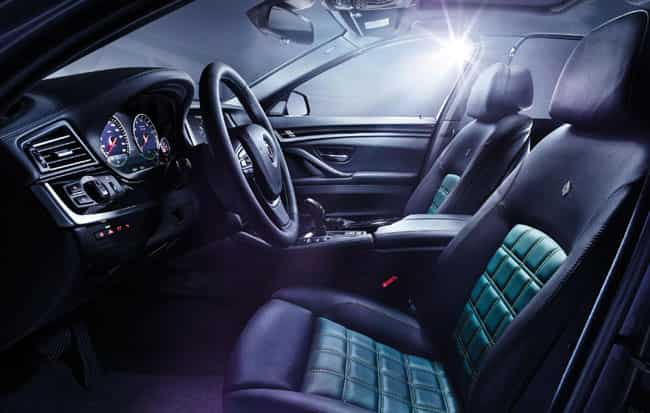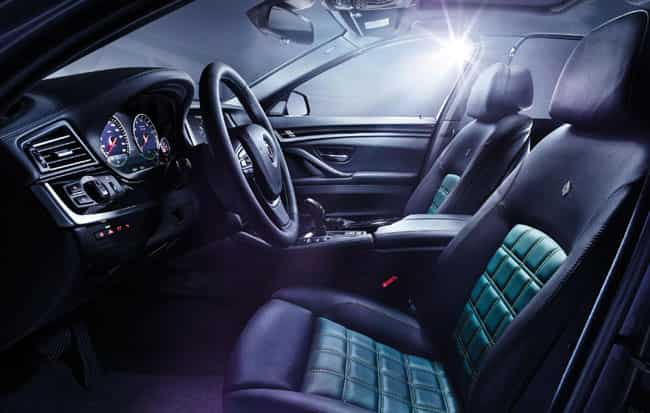 Each Edition 50 can be specified with quilted black and green hand-stitched seats to reflect the interior trim of Alpina's earliest super-saloons. Photo:AFP
An independent, family-run firm, Alpina has worked its magic on BMWs and BMWs only for 50 years, thanks to a unique reciprocal relationship between the two companies. But it doesn't simply take a customer's production-model BMW and start getting creative.
'This close relationship with BMW is important in allowing us to engineer our vehicles so thoroughly as we have access to designs before new models are launched,' begins Jonathan Noy, one of Alpina's UK brand managers. The company gets BMW's CAD drawings and data up to four years before a car goes into production so that Alpina can go though it with a fine-tooth comb and create something truly different.
'Our objective for each model is to combine very high levels of long-term comfort -- which includes refinement and ride quality -- with very high performance that is relaxed rather than frenetic,' says Noy. 'They feel like bespoke, high-performance luxury cars, but have the reliability and durability of a BMW so can be used and enjoyed every day over very high mileages.'
A perfect example is the company's latest car, the Edition 50, so named because it was developed to celebrate Alpina's first half-century in business. It looks like a BMW 6-Series coupé or 5 Series sedan (there are two body choices available) but boasts a bespoke interior, bespoke paint finish and exterior details. It sits on the company's unique, 20-spoke Alpina alloy wheels and, thanks to a 600hp twin-turbocharged V8 engine, a 0-100kph time of just 4.2 seconds and a top speed of 204mph, it is the most powerful car in the firm's history and faster than anything BMW can currently offer its customers.
The BMW Alpina XD3. Photo:AFP
However, Noy is quick to point out: 'We do not compete with BMW. We stand out because we are focussed on one type of product, which is not competing directly with other manufacturers, and we have learnt to do it extremely well. We have a unique philosophy and a commitment to engineering excellence that we intend to maintain and build on over the next 50 years and more,' he explains.
This is also why Alpina doesn't chase volume: exclusivity is one of the marque's biggest attractions to discerning automotive enthusiasts. Nevertheless, it posted record sales of 1,700 models in 2014, a number the company puts down to its increased range of eight current models. But even with those numbers, it still means that the company's cars are three times rarer and more exotic than Ferraris or Lamborghinis, in terms of examples on the road, yet just as potent and far more discreet.
'Alpina buyers are very knowledgeable. They are looking for something that is fast and engaging but which is not too flamboyant,' says Noy.
Even if that vehicle is an off-roader. In 2013, realizing that it couldn't ignore the demand, Alpina built its first car based on a BMW SUV, the XD3. But for the time being at least, there won't be an electric Alpina.
'Electric vehicles can be great fun to drive, but an Alpina is about enjoying your driving over long distances, and that is currently not possible with batteries. Our customers like to drive fast, and that kills the range,' says Noy.
First Published Date:
18 Aug 2015, 02:05 PM IST
TAGS:
NEXT ARTICLE BEGINS