The journey towards electro-mobility
One of the biggest hurdles to making the electric car mainstream is cost.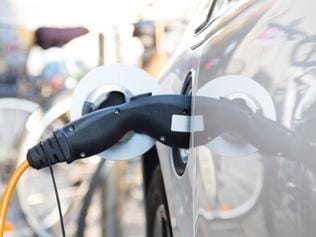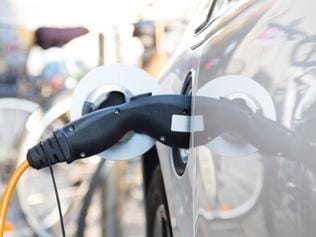 Four-percent-of-new-cars-in-China-will-be-electric-or-hybrid-by-2020-Photo-AFP
One of the biggest hurdles to making the electric car mainstream is cost. Environmentally-concerned consumers would find it easier to live with range anxiety if that was the only compromise a plug-in battery powered car demanded. But until sales of electric cars increase, the cost of manufacturing them isn't going to fall, meaning that owners will have to pay a premium. All of which means that adoption rates are going to remain sluggish.
One way of bringing down the costs and therefore increasing uptake is through joint ventures and at this year's Frankfurt motor show, Daimler and Renault Nissan outlined how they're pooling their resources to make electro-mobility accessible.
'We are already the world leader in electric cars with more than 265,000 EV on the road,' said Carlos Ghosn, chairman and CEO of the Renault-Nissan Alliance. 'We sell half of all electric vehicles globally, and adding Daimler's volume to our production will increase our economies of scale which benefits the customers of both our EV brands.'
'We strongly believe in the development of electro-mobility, especially in urban areas,' explained Dieter Zetsche, chairman of the Board of Management of Daimler and head of Mercedes-Benz Cars of the company's decision to build electric versions of its latest generation Smart cars and to make them in partnership with Renault Nissan.
According to ReportLinker, demand for hybrid and full electric cars is picking up but the industry is still in its early stages. In 2014, 792,800 vehicles were shipped around the world, but by 2020, the market research firm forecasts that the number could be greater than 5.2 million cars annually.
Bosch, who was at this year's Frankfurt motor show to promote a potential lithium battery breakthrough, believes that by the middle of the next decade 15% of new cars will use a battery, whether as a standalone electric vehicle or as part of a hybrid powertrain, and that in Europe the figure could be as high as 33%.
At Frankfurt, major manufacturers for the first time made solid pledges as to a timetable on electric cars but the consensus is that in Europe, the move towards electrification will be via petrol- and diesel-hybrid technology.
Until the recent allegations that Volkswagen had been cheating its diesel emissions figures in the US, it was also firmly believed that diesel engines would play an important role in the move towards cleaner, more energy efficient mobility. However, there is now a strong possibility that consumers who were considering a frugal diesel may now be tempted to go petrol hybrid sooner. A move that could kick-start the market and activate these economies of scale that carmakers need to make batteries more affordable.
'Electrification of powertrain, autonomous drive and connectivity of the car are happening,' said Ghosn. 'This is going to profoundly transform the product that we're putting on the market.'
First Published Date:
24 Sep 2015, 12:25 PM IST
TAGS:
NEXT ARTICLE BEGINS