The Jaguar Mark 2, take 2
Jaguar's director of design, Ian Callum, has been given carte blanche to redesign the classic 1950s saloon.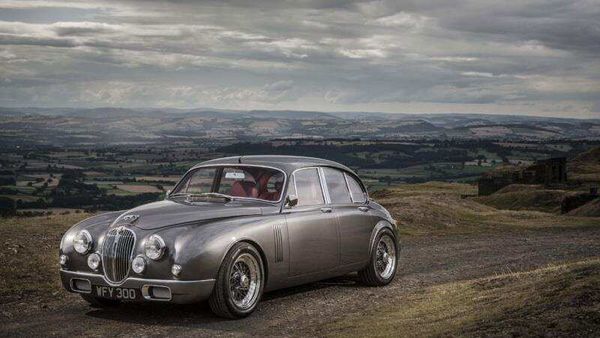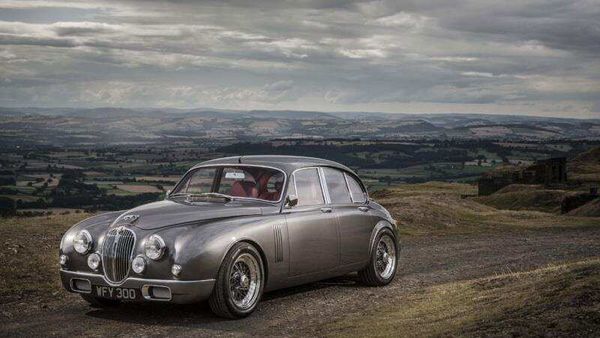 External-changes-are-subtle-but-clear-Photo-AFP
Jaguar's director of design, Ian Callum, has been given carte blanche to redesign the classic 1950s saloon.
The result, christened the 'Mark 2 by Callum' is more than a little impressive and was an 18-month collaboration between the designer and expert classic car restorers, Classic Motor Cars (CMC).
Of the unique car, which he will keep for his personal use, Callum says: 'This is a very personal statement. A long held notion that, although the Mark 2 has always been a beautiful car, it could be even more exciting in shape and performance. Whilst maintaining the purity of the car's form, I wanted to add a number of modern twists to the design. Simplification and clarity was my objective.'
Though still unmistakably a Jaguar Mark 2 at first glance, the car has a host of subtle aesthetic changes. It sits 30 millimeters lower, and the chrome bumpers have been replaced by integrated bumpers that have become part of the vehicle's form. It still sits on classic wire wheels but with a modern twist; they're split rim alloys for extra strength and greater weight savings.
But perhaps the biggest noticeable exterior upgrade is the inclusion of side vents, or 'louvres': 'I have always loved traditional louvres as seen on many older race cars. Four louvres appear on the side of the car to add to that sense of power and 'something different'. Of course they had to work, so they have been designed in a low-pressure area for a better internal airflow from the modified engine,' explains Callum.
And it's under the body and particularly within the engine bay where the biggest changes have taken place. The car has received a 4.3-liter V8 engine and a five-speed manual gearbox. And to make sure that all of that speed and power can actually be used, it has a unique independent rear suspension set-up, upgraded brakes and tweaks all round that will stop the car diving and yawing under acceleration, lateral force or braking.
Peter Neumark, Chairman of CMC, said: 'The wide-ranging list of modifications in the Mark 2 shows just how much design and engineering development has gone into this venture from the original car. To be chosen by Ian Callum to work with him on his project is a testament to the skills and passion that exist within our business, and is something that CMC are immensely proud of.'
And although there are no plans to bring the car to the mass -- or even exclusive -- market any time soon, it will be making its official public debut at the Salon Privé classic and supercar event in London on September 3.
First Published Date:
29 Aug 2014, 15:50 PM IST
TAGS:
NEXT ARTICLE BEGINS