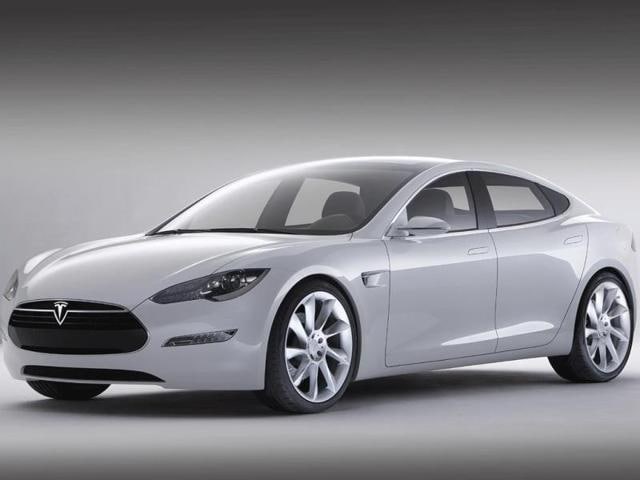 Tesla's vision: lightning-fast battery charges
2 min read

.

Updated: 22 Jul 2013, 03:59 PM IST

Tesla believes that it can build stations capable of fully charging an electric car\'s battery in just five to 10 minutes.

Tesla believes that it can build stations capable of fully charging an electric car's battery in just five to 10 minutes.

The biggest barrier to electric vehicles truly going mainstream is a car's effective range on a single charge. At the moment, this varies from anywhere between 20-100km making them great choices as city cars, but because recharging can take up to 24 hours from a domestic power socket, consumers that want to travel beyond city limits still have little choice but to buy a gasoline-electric hybrid or traditional car to meet their personal transport needs.
Similar Bikes
US electric car company Tesla has been focused on this problem and ways of solving it for a number of years. Its latest Model S luxury sedans can travel 480km on a single charge and, what's more, the company is investing heavily in charging and supercharging stations -- able to add a 50 percent charge in less than 30 minutes (equal to another 240km of range) -- and hopes to have a nationwide network of stations in place around the US within the next two years.
However, speaking to MIT Technology Review, Tesla CTO JB Straubel now claims that the company is getting close to being able to recharge a car battery in 5-10 minutes, in other words, the time it takes to fill a traditional car's fuel tank at the pump. 'It's not going to happen in a year from now. It's going to be hard. But I think we can get down to five to 10 minutes,' he says in the interview and also points to the fact that Tesla's supercharging stations and their ability to half charge a cell in 30 minutes were seen as impossible even 10 years ago.
This would represent an incredible breakthrough and one the company hopes it will be able to bring to market in the not-too-distant future. As well as beginning to offer a more environmentally friendly alternative to the internal combustion engine for longer road trips, the announcement also underlines the importance of being in control of every aspect of a product's development and technology. Tesla is the world's only electric car company that doesn't order in components -- every element of the drive train was designed in-house and is manufactured to its specifications.
As a result, it can bring improvements and find efficiencies that other companies in the same sector, which use off-the-shelf technology, would be unable to achieve. 'To do that kind of charging, everything has to be designed and working in perfect synchrony,' Straubel says. This is also why Tesla is referred to as the 'Apple of cars.' Apple develops every element of its devices from the software, to the hardware and the services that the devices run.