Revving up for Intermot
This year\'s INTERMOT, the international fair for scooters, motorcycles and e-bikes, arrives against a backdrop of renewed optimism, for motorbike builders, at least.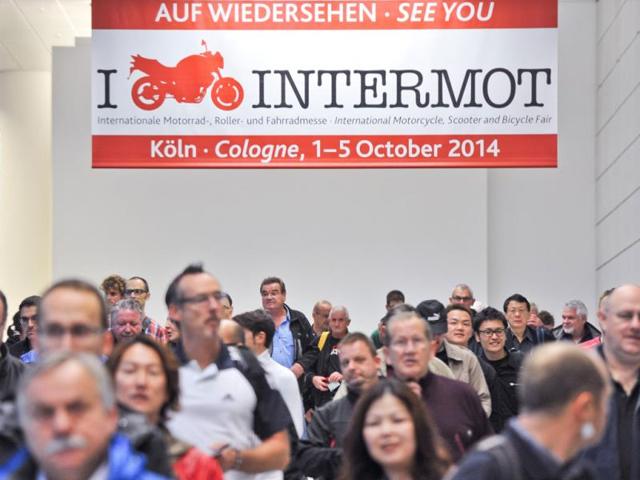 This year's INTERMOT, the international fair for scooters, motorcycles and e-bikes, arrives against a backdrop of renewed optimism, for motorbike builders, at least.
The demand for two wheelers, which had been slipping, Europe-wide, for more than five years looks to be picking up again. And while sales figures for mopeds are still falling, even in countries like Italy and France where the vehicles are part of the cultural fabric, people are once again feeling confident enough to treat themselves to new motorcycles.
According to the ACEM (Association des Constructeurs Européens de Motocycles), the market is revving up with European sales up 7.4 percent for the first seven months of 2014 and buyers are plumping for larger-capacity, serious bikes such as the BMW 1200GS, which, despite its hefty price tag, is now Europe's most popular two-wheeler.
But it's not just BMW that's benefiting; the feeling across the industry is that a corner has been turned and the vibe at this year's show, which gets underway with press day on September 30, will be much more positive and optimistic than the last time manufacturers headed to Cologne for the show in 2012.
'There's been a bit of a lull over recent years because of the economy and the bike industry isn't as buoyant as the car sector. But that's turned a corner and most bike manufacturers are coming back with something reasonably major this year,' say's Suzuki's UK spokesman, Luke Plummer, who will be on hand at the company's stand this year.
'Most manufacturers will be treating the Cologne show as the prime show for Europe for new model unveilings. There's definitely some buzz and from what we're hearing is that it's going to be a pretty significant event this year,' he continues but refuses to be drawn on what Suzuki has planned.
At the moment, most of the pre-INTERMOT noise is being created, quite literally, by Kawasaki, who has been teasing a new supercharged sportsbike, the H2 Ninja, with a series of cryptic and aurally challenging video clips.
However, a look at the roster shows that BMW, Ducati, Harley-Davidson, Honda and Triumph will also be out in force at the event. What's more, Yamaha and KTM have both increased their exhibition space this year, suggesting they've got something worth showing off.
KTM is widely expected to unveil an Adventure bike to compete with the aforementioned BMW GS range while Kawasaki had better hope its new sportsbike is fast because Yamaha is expected to take the wraps off an all-new R1 superbike.
But as well as offering a platform for the biggest bike builders to reveal their latest wares, INTERMOT is also about promoting environmental awareness and safety. A huge part of this year's event will be given over to alternative fuels and e-bikes and the e-motion 'Sustainable in Motion - Electromobility' live presentation will examine the latest trends and innovations in the area.
Electric power is still not something that the major bike makers are considering for anything other than scooters and mopeds. Even Harley-Davidson's project Livewire e-Motorbike is largely a design study -- for now at least.
However, something that all companies great and small do take seriously and will be supporting with rigor is a greater focus on safety. The venue will be hosting a special conference dedicated to tackling the challenges the industry faces in keeping riders protected in the days leading up to the public opening.
INTERMOT 2014 International Motorcycle, Scooter and E-Bike Fair runs October 1-5 in Cologne, Germany and will feature 900 exhibitors representing 1200 bike-related brands.
First Published Date:
01 Oct 2014, 12:56 PM IST
TAGS:
NEXT ARTICLE BEGINS