Renault Espace celebrates 30th anniversary
Launched in June 1984, the Renault Espace was nothing short of a revolution in the European car market.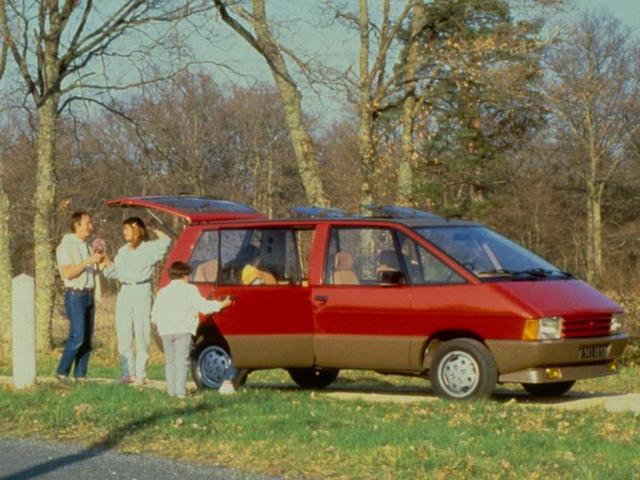 Launched in June 1984, the Renault Espace was nothing short of a revolution in the European car market. In fact, the French manufacturer even claims that the vehicle, which could seat up to 7 passengers, was the world's first multi-purpose-vehicle (MPV). Thirty years later, with over 1.2 million models sold, the Renault Espace is still going strong.
The European equivalent of the Chrysler Voyager, the Renault Espace made its debut in 1984 and was manufactured through a partnership with Matra. Marketed as a versatile vehicle capable of transporting an entire family and its luggage, the Espace is largely credited with popularizing the minivan concept in France during the 1980s.
The first version of the Renault Espace was produced between 1984 and 1991 in two phases. With three rows of individual seats, the MPV could comfortably fit up to seven people. In 1991, Renault launched the second-generation Espace, a more high-end version that aimed to offer a warm and fun space for the entire family.
An F1 motor in the Espace
At the Paris Motor Show in 1994, to celebrate the 10th anniversary of its minivan, Renault created a stir by unveiling the Espace F1. This high-performance version of the minivan was equipped with the same RS5 V10 engine used in the world champion title Williams FW15C race car driven by Alain Prost.
In 1996, Renault presented the Espace III, with a more rounded, elongated design. It was also during this period that the manufacturer decided to offer the model with automatic transmission and steering wheel controls as well as an air suspension system. The Espace IV debuted in 2002, providing the basis for the versions sold today.
Dating from 2012, the latest iterations of the Renault Espace and Grand Espace are in line with the brand's latest visual identity. These latest models also stand out for their greatly reduced fuel consumption and CO2 emissions. Equipped with a diesel engine and a six-speed manual transmission, the minivan emits just 150g of CO2 per kilometer and consumes just 5.7 liters of fuel per 100 kilometers.
The most recent Renault Espace is also equipped with a backup camera for parking assistance, as well as a DVD player and two 7-inch screens built into the back of the headrests, ensuring younger passengers are entertained during long rides.
An updated Espace to premiere this fall
A new version of the Espace is expected to make its debut in October 2014 at the Paris Motor Show before hitting dealerships in 2015. The Initial Paris concept car, presented by Renault in Frankfurt last year, is expected to provide the basis for this latest take on the MPV.
The manufacturer reports that it has sold 1.245 million Espace vehicles over the past 30 years.
First Published Date:
09 Jun 2014, 05:32 PM IST
TAGS:
NEXT ARTICLE BEGINS