New Volvo to boast safety world firsts
When the XC90 is officially revealed in August, the company\'s range-topping SUV will be one of the safest cars ever built.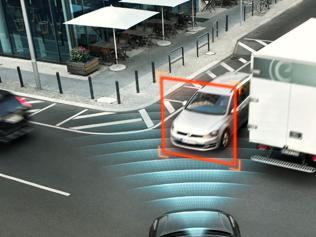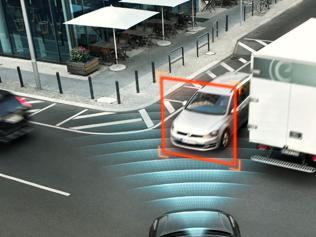 The-new-car-boasts-a-host-of-world-first-safety-technologies-Photo-AFP
When the XC90 is officially revealed in August, the company's range-topping SUV will be one of the safest cars ever built.
While other manufacturers make pledges to build the fastest or most powerful car ever conceived or set targets to sell over 1 million vehicles in Asia before a certain date, Volvo has set itself an altogether more challenging and admirable target. It is doing everything it can to ensure that by the end of the decade, no one traveling in a new Volvo -- driver or passengers -- will be killed or seriously injured as the result of an accident.
The project is called Volvo 2020 Vision and the XC90 will be a significant step in making that vision a reality.
'Our starting point on safety is the same today as it was 87 years ago: real-life situations,' says Dr Peter Mertens, Senior Vice President Research and Development of Volvo Car Group. 'We study data. We crunch numbers. We innovate. The result is one of the safest cars ever made.'
When it goes on sale, it will be the first car ever to offer a safety system specifically designed to minimize injuries when a car leaves the road as the result of an accident.
Called Safe Positioning, the system will pre-tension seatbelts when a crash is detected to minimize occupants' movements while the seats have a special energy-absorbing quality that Volvo claims will minimize spinal injuries.
When Volvo first showcased some of the technologies it was developing for its upcoming cars in May 2013 at a special media event in Gothenburg, it stressed that the biggest obstacle to achieving its 2020 Vision goal is trying to protect people when a car leaves the road -- a run-off accident.
It's comparatively easy to build a car that can protect occupants in the event of a collision with another vehicle or with a road barrier or other road infrastructure. However, when a car departs a highway or side road there are an infinite number of possible things to collide with.
'Committing to safety is not about passing a test or getting a ranking,' says Prof. Lotta Jakobsson, Senior Technical Specialist Safety at Volvo Cars Safety Centre. 'It is about finding out how and why accidents and injuries occur and then developing the technology to prevent them. We lead, the industry follows.'
Therefore as well as minimizing the effects of an impact with anything from a tree to a building, the system is also designed to attempt to keep the car on the road at all costs by, for example, taking over the steering if the vehicle is about to depart from its lane and monitoring the driver for signs of tiredness and inattention. It can also apply the brakes to individual wheels and cut engine torque if the sensors detect the car is in danger of rolling over.
The other world first is something that Volvo calls its junction braking system that will prevent a driver from accidently turning into the path of an oncoming car and which will pre-tension seatbelts and automatically illuminate the brake lights if it senses the vehicle approaching from the rear is liable to make contact before it has time to stop.
'These two world firsts are further examples of how new technologies target substantial real-life traffic problems. This strategy moves us closer and closer to our ambition that by 2020 no one should be killed or seriously injured in a new Volvo,' says Prof. Lotta Jakobsson.
First Published Date:
23 Jul 2014, 11:20 AM IST
TAGS:
NEXT ARTICLE BEGINS