Maruti Swift Dzire (Final report)
It's with a heavy heart that we say goodbye to one of the more popular cars in our garage. During the Swift Dzire's 10-month tenure with us, it's been called on to be the reliable and efficient backup car, it's been driven to Aamby Valley for shoots, it's had its clutch well and truly tested in the incessant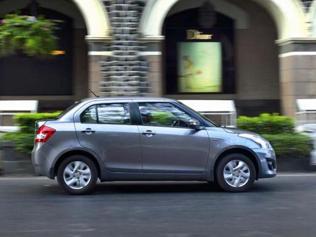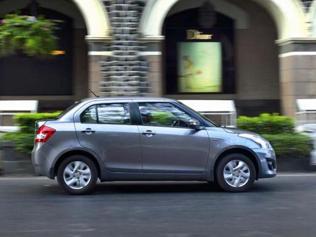 Maruti Swift Dzire (Final report)
It's been with us for close to a year, but that hardly feels like enough. We reluctantly bid adieu to our reliable workhorse, the Dzire.
It's with a heavy heart that we say goodbye to one of the more popular cars in our garage. During the Swift Dzire's 10-month tenure with us, it's been called on to be the reliable and efficient backup car, it's been driven to Aamby Valley for shoots, it's had its clutch well and truly tested in the incessant stop-start traffic that Mumbai is famed for, and it's even been subjected to weekend trips to Nashik by one of our testers more times than we can remember. All without a fuss.
Sure, the car has its bits that are less than appealing. When the car first rolled in, most of us in the office weren't sure what to make of the rear styling. The guillotined back end of the Dzire is courtesy Maruti's effort to duck under the four-metre marker and benefit from the subsequent excise duty benefits. But here's the thing. Spend some time with this car and, as attested by most of us at Autocar India, you get used to it and the odd looks stop catching your attention. In fact, the consensus was that it was a definite step in the right direction over the previous regular-sized Dzire. Put aside these trivialities though, and you come to the realisation that the Dzire is, simply put, such a good car in almost every other department.
Let's start with the Fiat-sourced Multijet diesel engine. Admittedly, some of us did find it a bit cumbersome to drive in traffic as there's some serious turbo lag below 1900rpm. Post that, however, there's strong performance to be had as the turbo comes in hard to give you a burst of acceleration. And personally, this made things so much more entertaining. I slowly started to adapt my driving style so that I could tap into that surge of power just when I wanted it.
Another aspect of the Dzire I was particularly happy with was its maintenance costs. Barring an incident during the monsoons when a tree branch fell straight through the rear windscreen, the Dzire's cost of ownership has been nearly negligible. As an example, we shelled out a paltry amount of ₹ 2,142 for our first paid service, which included an engine oil top-up, air filter replacement and labour charges. It's details like these that have made the Dzire such an easy car to live with. Its well-weighted steering that makes it feel at home in the city and on the highway, and its well-balanced ride and handling characteristics only serve to drive home this point. If I were to nitpick, however, I'd say that the brakes could be better. They're perfectly fine in normal conditions, but up the pace and things get a little disconcerting when you need to stop in a hurry. The brakes just lack that bite when you hit the pedal really hard and need to come to a halt quickly. But that's hardly a deal-breaker and I'd even go as far as saying that the Dzire does the compact saloon act really well.
Further lending credibility to my claim is the car's cabin, where Maruti has done quite a good job once again. The front seats have cushioning that is spot on, visibility out front is good, the audio and aircon controls are within reach and there are ample cubbyholes for everything from stray pens to litre-sized bottles. The rear seat is comfortable too, if a little tight for occupants with a wider frame. And as far as the boot goes, the 316-litre capacity was more than ample for my limited luggage-carrying needs, but it might come up short for a family of four.So when the day finally came to return the Dzire, we knew that we were parting ways with a truly versatile car, one with many plusses and a few, negligible minuses. The slightly oddball rear styling apart, there's a lot to like about this car, which was plainly evident by the fact that the keys were scarcely ever left alone in our key box. Part of the reason for this was the delightful diesel engine, which returned a none-too-shabby 16.5kpl overall. Having spent a fair bit of time in the car then, it's not hard to see why Maruti called it the Dzire, as it plays the role of a desirable car rather well.
Raunak Ajinkya
Maruti Swift Dzire

Odometer: 20,000km
Price: ₹ 8.99 lakh (on-road, Mumbai)
Test economy: 16.5kpl (overall)
Maintenance costs: 4th service - ₹ 2,142 (Engine oil and filter + labour)
Faults: None
First Published Date:
07 May 2013, 10:45 AM IST
TAGS:
NEXT ARTICLE BEGINS