Mahindra Thar (Fourth report)
It's nice to have factory approved, off-the-shelf mods for your car. That way, there are no warranty issues.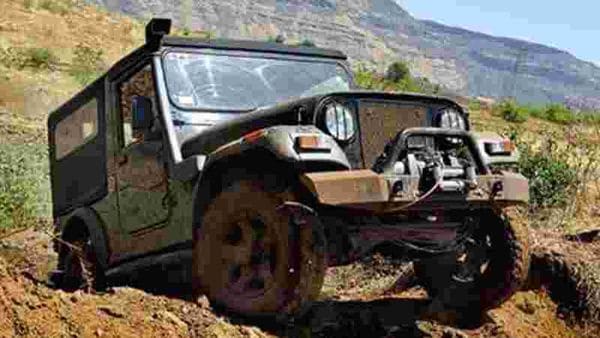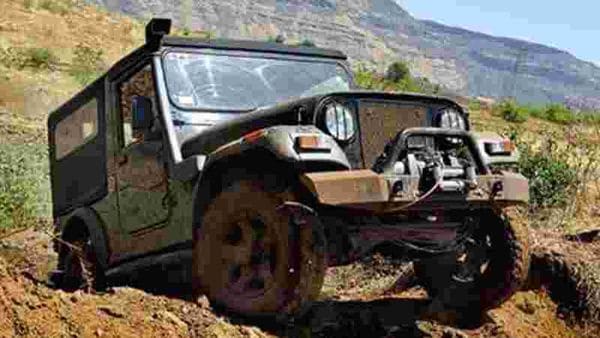 Mahindra Thar (Fourth report)
Loads of upgrades to the Thar this time. A few issues as well.
It's nice to have factory approved, off-the-shelf mods for your car. That way, there are no warranty issues. MH-01-BB-8861 now has a Bushranger DS-9.5TH winch, a snorkel kit, rock slider running boards, flared fenders, headlamp protectors, a rear towing eye and a new rear bumper from the Mahindra customisation catalogue. All at an approximate total cost of ₹ 1.6 lakh. There are no interior upgrades as I like the convenience of hosing the insides down after every off-road excursion. Fitting an audio system, faux-leather seats or a better-looking centre console (which are on the catalogue) won't let me do that.
There's only one problem though. Because there's not a rain cloud in sight over Maharashtra, there are few places to put a winch or a snorkel through their paces. Lucky then that Mahindra now has a sprawling, purpose-built off-road track at Igatpuri near Nashik with axle twisters, an all-season slush pit and a serious decline called the 'balls-in-the-mouth' (their words, not mine).
Sunday started well with the Thar not needing any outside assistance over the first few obstacles. And then we beached it driving through a few really deep ruts. Out came the winch wire with a thrilled me happy to finally put it to good use. The joy didn't last long though - the winch pulled us out and then stopped working thanks to a blown fuse. Plus, we got first-hand experience of what a pain it is to roll a winch wire back manually. We used another Thar's winch to yank us out, drove through the other obstacles including the slush pit without any problems and finished the day with the usual 'dirt-everywhere' grins plastered on our faces.
There are a few things Mahindra needs to look into. I have a hunch that the Thar's electricals need more insulation and they need to be uprated to handle beefy winch requirements. Apart from the blown fuse, the winch's relay is also burning up; there's no current going to the winch. And I can't stress enough on how important it is to get the wiring for accessories right - when they fitted the winch, a wire on the main harness got stretched, resulting in the fuel pump not getting any current. That took three days, removal of the dashboard and ₹ 1450 to fix (excluding ₹ 1100 for towing charges). Then, right after the off-road session at Igatpuri, the engine refused to rev past 3000rpm and would struggle to maintain cruising speeds. This was traced down to the choked air-filter, a dirty air-mass sensor and a malfunctioning throttle position sensor. Now, because the Thar's been through so much abuse, it's hard to pinpoint the exact moment these sensors started malfunctioning, but I suspect some water got in somewhere and had a role to play. Setting this right cost only ₹ 1930 though. Incredible!
Unfortunately the winch is still not functioning and I will have to send it to Mahindra again to get it working. It also adds 35kg to the Thar's kerb weight. So, as of now, I wouldn't recommend the winch unless you go 'Camel Trophy' levels of off-road and, in most cases, a strong tow-strap will get you out anyway. The snorkel I will recommend because I can see it coming to use when Mumbai's roads flood in the monsoons. Oh, and I'm happy I have the Pete's box on it. All the solid metal additions to the Thar (bumpers, snorkel, winch and rock sliders) have added considerable weight and the Pete's box plays its part in making the Thar feel reasonably quick.
I still use the Thar everyday and now, with its beefed-up looks, it's attracting plenty of eyes. And, as always, it's a pleasure to drive it in Mumbai because every vehicle this side of a B.E.S.T bus will give you the right of way, no questions asked. Next up, I'm going to experiment with a rear locking differential. Will let you know how the winch works out and how good the locking diff is. But for now, I'm off to learn some form of rain dance.
Ouseph Chacko
Mahindra Thar CRDe
Odometer: 16,100km
Price : ₹ 8.6 lakh (on-road, Mumbai)
Test economy: 7.0kpl (overall)
Maintenance costs: ₹ 6,630 for 15,000km service, ₹ 4,480 for general repairs
Faults: Electrical issues
First Published Date:
13 May 2013, 18:13 PM IST
TAGS:
NEXT ARTICLE BEGINS