Mahindra New Age XUV500: The new cheetah with less spots
With changing market demands, Mahindra's plans for a perfect SUV have been skewed, partly by its own engineering and partly by the demand in the market. Will the facelift work towards making XUV500 the real SUV of India? Gulshankumar Wankar asks.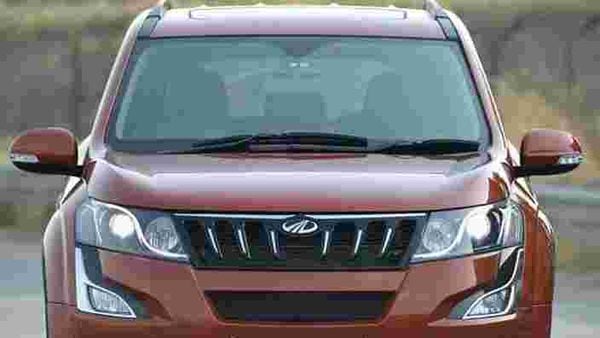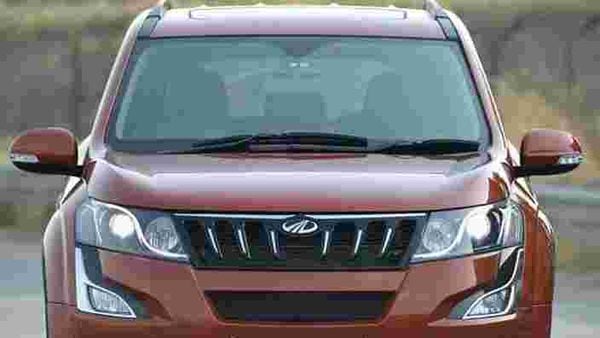 Mahindra New Age XUV500: The new cheetah with less spots
When Mahindra launched Scorpio in 2002, it was an instant head-turner. This success of Mahindra in the post-Jeep era looked insurmountable till 2011, when the company took another giant leap with the bigger and more ambitious XUV5OO that became its most premium offering.
The Cheetah inspired SUV sold over a lakh units in less than three years, becoming the fastest amongst Indian SUVs costing above ₹10 lakh. Though its buyers tried to 'live young, live free', the Indian engineering that went behind the car was criticised for its drive quality, suspension and maneuver. The buyers were happy to own a car highly appreciated for its looks, but were disappointed as they took the wheel.
Mahindra successively rolled out an Xclusive edition with superficial enhancements, while people kept complaining of its jammed clutch pedals, gearbox and delayed braking on uneven terrains. According to indianautosblog.com, 'the highway manners of the XUV are a bit disconcerting. The steering is overly light while massive body roll is obviously present. The XUV500 is better driven in a safe and sedate manner'.
In less than four years of its lifespan, the car has been officially recalled thrice for a variety of defects including software update for curtain airbags, defective pressure pumps in engines, fuel hoses, front power windows and left wiper blades. Further, at least two silent recalls have also been reported for defective alloys and replacement of new clutch that was used in the car post its first facelift in 2013.
These problems coupled with launch of compact SUVs like Renault Duster and Ford Ecosport in 2012 and 2013 respectively acted as speed breakers in the XUV success story and the car lost its sheen in the last 2 years.
Come May 25, 2015. The #NewAgeXUV500 facelift is launched, with some technical corrections and convenience add-ons. At first glance, this cheetah has lesser spots. The overdone hex-grille being removed, the new face now looks more mature and less-cluttered. Chrome linings at fog sockets, window side-lines and rear applique look impressive.
Mahindra claims that the upgrade has 'improved dynamic torque which delivers driving pleasure on any terrain and enhanced suspension gives superior ride and handling'. However, apart from suspension, only dashboard seems to have been improved, with engine start/ stop button, voice-control, updated infotainment and navigation system. The ergonomics and interiors have been fused cleverly to keep it at par with the likes from Toyota, Chevrolet and Hyundai.
One would surely fancy the logo projection lamp that casts 'XUV500' on the ground from the OVRMs. Others may still find it tacky.
Majorly, Indians didn't buy XUV500 for off-roading. These buyers were king-size families who, through the ages, chose Sumo over Jeep, Qualis over Sumo, then Tavera or Innova, and finally went on to buy XUV500 for the fun of owning a beast, for family purpose. Technically, they mistook the concept of SUV for an MUV or a family car.
Thus, the paradigm of its target audience has widened, or rather skewed in some ways for Mahindra as well. With the facelifted XUV500, Mahindra has tried to do away with the niggles. Making it feature-rich, the car now asks more out of your pockets for some novelty, uncalled for. While the notorious suspensions have been worked upon, the power train still remains under question.
Also, the safety and convenience features keep bettering as we go from variant W4 to W10. The XUV500 2015 is expected to run 16 kms a litre, an improvement of one kmpl. Barring the two base variants, the W8 variant's price has gone up by ₹11,000. The company has also launched a new W10 variant, which is dearer than the W8 variant by ₹82,000.
Though an SUV at the manufacturer's end, barring a few rallies and amateur tours, the car remains a beast humbled on smooth urban roads and highways for large families. The new age XUV500 still inspires the awe of a Scorpio, on a better magnitude, so much so that we can expect it to feature in the next Rohit Shetty movie.
Clearly, the cheetah has grown; it has lesser spots and more class to look for. But whether the facelift will make it the real SUV of India will be known in the months to come.
First Published Date:
29 May 2015, 02:59 PM IST
TAGS:
NEXT ARTICLE BEGINS