Kawasaki Z650 review: This sporty, naked daily ride merits a spot in your garage
How does Kawasaki's new middleweight naked fare as an everyday machine?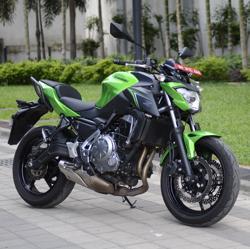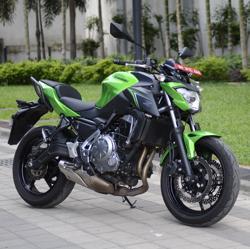 How does Kawasaki's new middleweight naked fare as an everyday machine?
"The air was full of all the night noises that, taken together, make one big silence," wrote Rudyard Kipling in The Jungle Book. Except tonight, it didn't. As I thundered down a long road in Mumbai on a balmy summer night, atop the new Kawasaki Z650, that big silence was mercilessly ripped apart.
What you see here is a replacement for the now-defunct ER6n. But is it just a naked Ninja 650? Simply put, yes. Save the fairing and instruments, the Z650 and Ninja 650 are one and the same. As such, the Z650 comes with a 649cc parallel-twin cradled in a tubular-steel trellis frame. Power and torque - 68hp and 65.7Nm respectively - are channeled to the rear wheel via a six-speed gearbox that comes with a slip-and-assist clutch. The trellis frame, newly developed for the Ninja 650 and Z650, is very light, tipping the scales at a claimed 15kg. Losing the Ninja's fairing helps the Z drop another 5kg, leading to an overall kerb weight of 186kg - nearly 20kg less than the ER6n.
Suspension duties are handled by 41mm telescopic forks up front and a horizontal back-link monoshock at the rear. Stopping power comes from twin 300mm petal-type discs at the front and a single 220mm petal-type disc at the back, and the only electronic aid on the bike is ABS.
The Z650 is positively compact, with a wheelbase of 1,410mm and seat height of 790mm. The nicely positioned foot pegs and flat handlebars result in a riding position that's both sporty and upright. The compactness of the bike, however, renders it slightly cramped, even for my 5ft 8in frame, and it will take its toll on leg joints over a long ride. For short joyrides, however, it won't be much of a bother.
Thumb the starter button and the engine grumbles to life, settling into a coarse note at idle. Move through the short first and second gears and you are already heading down the road at triple-digit speeds. Throttle response is good, and there is a chunky bout of power, kicking in somewhere around 4,000rpm, where the Z650 accelerates with a real punch; the motor even pulls all the way to 10,000rpm. The soundtrack, though not too appealing at low revs, turns into a pleasant, muffled roar when you wring the throttle. At part-throttle inputs, vibrations pop up in the handlebar, which smoothen out as you build speed. Impressively, the engine never heats up, be it in traffic or out on the highway.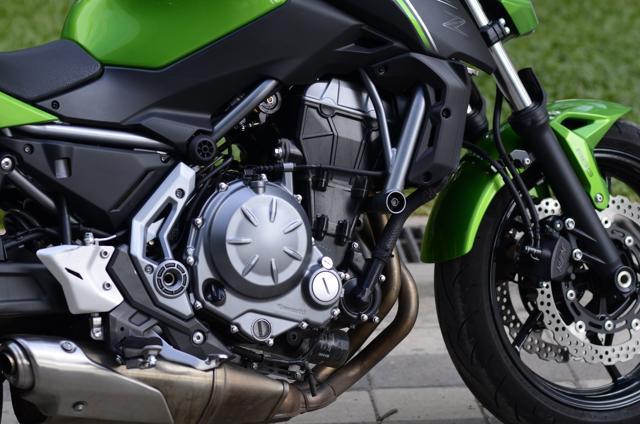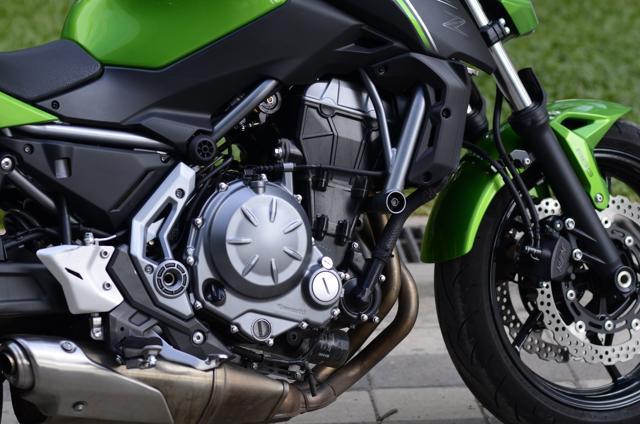 The transmission too is wonderfully crisp, but you need to be smooth with the throttle when shifting gears.
The Z650 does a great job of going around corners. It feels stable, and follows through in a nice and confident manner. However, what holds the Z650 back around bends is the Dunlop Sportmax D214 tyres; grip levels are not the best here. It would be interesting to see how better rubber would change the Z650's handling.
The suspension is set up on the softer side; the ride is pliant but not plush. As such, it will handle bumps, lumps, and crests fairly well, with 'fairly' being the operative word here. However, the softness, especially at the rear makes it a bit nervous at times.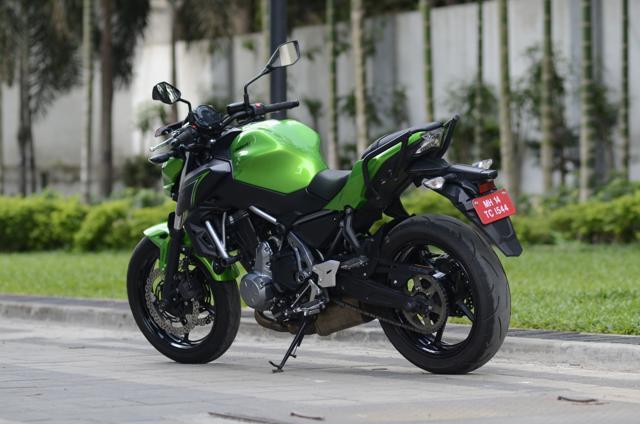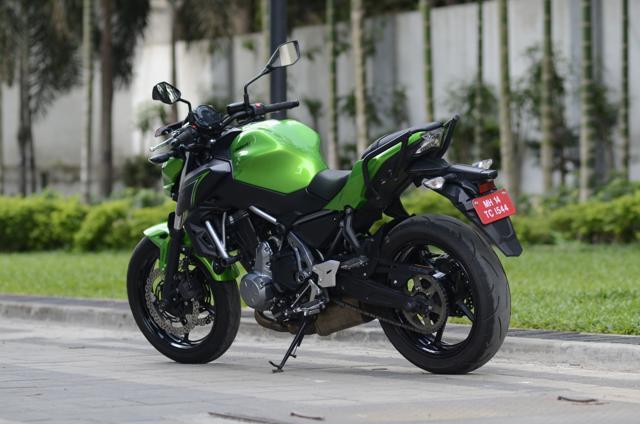 The brakes do a fantastic job of shedding speed and/or stopping the bike. Initial bite isn't much, but past that, stopping power is aplenty. A full four-finger pull will bring you to a quick halt, with ABS working hard to keep both wheels on the ground, while two-finger jabs will effectively slow you down. And the brake lever is adjustable - a thoughtful touch.
After my midnight run, I held onto the Z650 for a few days to test it in traffic and out on the highway, and, I must say, it scored rather well. My short home-to-office commute takes me through narrow streets, potholes, and pockets of dreary traffic, and the Z650 felt comfortable through it all. It isn't exactly punchy at low speeds, but it's adequate to move about in traffic. Also, the bike's compact dimensions make it easy to squeeze between traffic. The low seat height is of great help when you constantly have to put your feet on the ground, the suspension manages most ruts and potholes well and the engine, remarkably, does not heat up even in crawling traffic. I would have liked a slightly lighter steering and clutch action, but those are small compromises to make.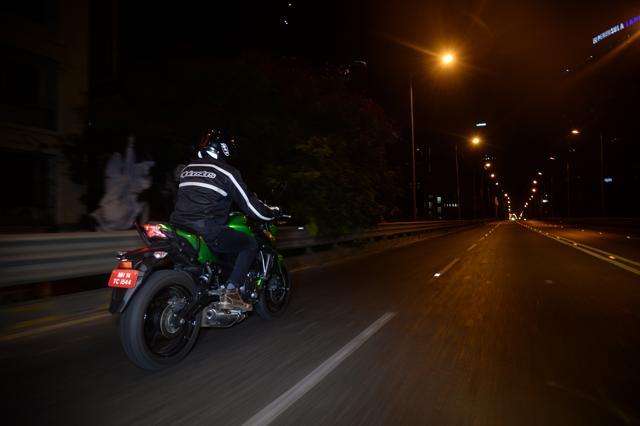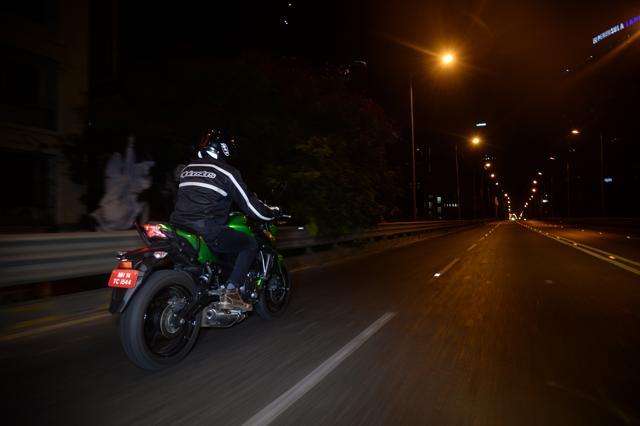 On the highway, the Z650 is stable and planted with the engine roaring away happily as you push past speed limits. Being a naked, windblast is an expected annoyance and the cramped riding position is a bit tiring on long stints, but that aside, the Z650 makes for an acceptable tourer. Fuel efficiency on the highway was a little more than 26kpl.
So, does the Kawasaki Z650 deserve a spot in your garage? Simply put, yes. It is not a perfect bike, but it is versatile, usable for daily commutes, midnight outings, and the occasional long-distance rides. And with a price tag of ₹5.19 lakh (ex-showroom, Delhi), it is very well priced too. Sure, Kawasaki doesn't have the best reputation when it comes to after-sales service and spare parts pricing, but if you are prepared to cross that bridge if and when it comes, then this is one motorcycle that merits a high spot in your list.
(In partnership with Autocar India)
First Published Date:
04 Jul 2017, 05:40 PM IST
TAGS:
NEXT ARTICLE BEGINS