JLR to lead virtual engineering research programme
Jaguar Land Rover has announced that it will head a £10m (around Rs. 88 crore) research programme, designed to give the UK a global lead in virtual simulation technology. The five-year programme will be undertaken in collaboration with four UK universities and the Engineering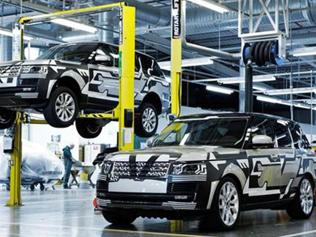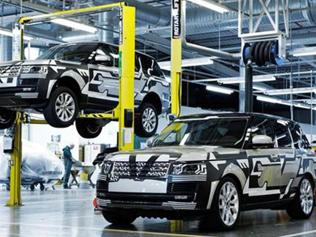 JLR-to-lead-virtual-engineering-research-programme
Jaguar Land Rover has announced that it will head a £10m (around ₹ 88 crore) research programme, designed to give the UK a global lead in virtual simulation technology.
The five-year programme will be undertaken in collaboration with four UK universities and the Engineering and Physical Sciences Research Council - the EPSRC. It's hoped that the cooperation between JLR and the country's leading academics will allow the development of advanced new simulation tools and processes.
The research is aimed at improving the capabilities and qualities of virtual simulations, bolstering the visual quality and even using smells and sounds to make the end results more realistic.Utilising more advanced simulations would potentially allow JLR to design, develop and test complex vehicle components and assemblies more rapidly.
Consequently, product development times would be cut, saving money. The reduced reliance on physical prototypes would additionally have both financial and environmental benefits. Five distinct projects, which form part of the 'Programme for Simulation innovation' - a partnership between JLR, the EPSRC, Loughborough University, the University of Leeds, the University of Cambridge and the Warwick Manufacturing Group - will be run.
The projects will consist of analysis of the vehicle as a complex system, multi-physics and multi-functional simulations, driving simulations, high-performance computing and simulation data extraction and abstraction, and visualisation and virtual experiences. These account for the first phase of the programme and 80 percent of the total planned work.Investment to the project came from all three parties, with both JLR and the EPSRC contributing £4m (around ₹35 crore) each and the partner universities £2m (around ₹ 17 crore).
The announcement follows BorgWarner's confirmation that it will expand its facilities in the UK and further strengthen its ties with JLR.
First Published Date:
07 Jun 2013, 16:33 PM IST
TAGS:
NEXT ARTICLE BEGINS