Head Up Displays heading to more cars
They are currently the preserve of luxury sedans and sportscars but soon Head Up Displays (HUD) could be either a standard or optional feature on most new cars.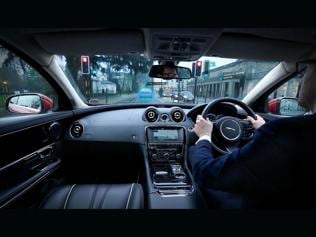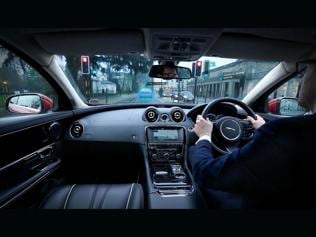 Jaguar-Land-Rover-Urban-Windscreen-Follow-Me-Ghost-Car-Photo-AFP
They are currently the preserve of luxury sedans and sportscars but soon Head Up Displays (HUD) could be either a standard or optional feature on most new cars.
A HUD can project a host of information, from the current speed and fuel levels to navigation instructions, onto a car's windshield and within the driver's field of vision in order to minimize distraction.
They're already standard features on a number of Mercedes-Benz and BMW models where they're proving extremely popular and, according to ABI Research, as many as one in three new cars on the road by 2024, whether premium or entry-level will boast some form of head up display.
'The lower manufacturing cost and smaller size of combiner HUDs will make this kind of display viable in smaller and more price sensitive vehicles. This growth will be furthered by an underlying consensus to keep the driver's eyes on the road ahead,' said James Hodgson, Research Analyst.
As devices like smartphones and standalone satnav systems have started to make their way into more and more car cabins, the potential for driver distraction and for accidental collisions has also increased. Car companies have been taking steps to mitigate this growing issue by offering integrated hands-free phone kits and more recently by adopting Apple's CarPlay, Google's Android Auto or the MirrorLink platforms for mirroring a handset's display and functions to a dashboard display.
However, as cars also become more connected and more capable of alerting a driver to things such as an upcoming traffic jam or a change in weather conditions, HUDs could come into their own as a way of showing a host of different types of alerts and for adding more features to a car post-construction without rebuilding the dashboard.
A central touch screen for multiple functionalities
ABI describes a scenario where a car's cabin could do away with the majority of its physical controls and dials in favor of one touch screen that could be used for accessing infotainment and other functions while the HUD replaced the traditional instrument binnacle.
Audi is already beginning to test this approach to interior design. Its third-generation TT sports coupe does away with traditional dials in the main dashboard binnacle in favor of a display that can show graphical representations of a speedometer and odometer or change to display detailed navigation or diagnostics information.
'The key lies in adapting each display for a specific role. The most likely outcome is a situation in which a HUD serves to augment the driver's appreciation of what is unfolding outside of the vehicle, a digital instrument cluster provides critical information relating to the vehicle itself, while the head unit display becomes more geared towards entertaining the front passenger rather than assisting the driver,' said Hodgson.
And, as the HUD moves from a luxury to a standard feature, premium car companies will be looking for other uses of augmented reality in order to make their cars stand out. For instance, Jaguar Land Rover is currently developing something called the '360 Virtual Urban Windscreen' that would use projectors and special displays linked to external cameras to make the pillars around the windshield and doors appear invisible, eliminating blind spots.
As part of the R&D project, the company is also looking at different ways of displaying navigation information such as the 'ghost car'. The idea being that instead of following virtual arrows projected on the screen or listening to voice commands, the driver would follow a virtual car, that appears to be directly ahead and traveling to the same destination.
First Published Date:
20 Feb 2015, 13:50 PM IST
TAGS:
NEXT ARTICLE BEGINS