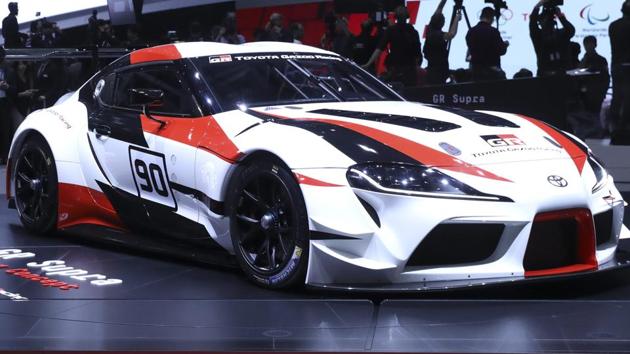 Geneva Motor Show: Toyota reinvents Supra in pursuit of performance-car Panache
2 min read

.

Updated: 07 Mar 2018, 12:52 PM IST

Toyota's iconic sports car, Supra, is back after a 16-year-break. In development for 6 years, the concept coupe was unveiled at the ongoing Geneva International Motor Show. Sales for the car will start in the first half of 2019.

The Supra is back, and it's more than a halo car for Toyota Motor Corp. It's a statement of intent.

President Akio Toyoda is resurrecting Toyota's most iconic sports car after a 16-year break to get customers excited about gripping a steering wheel at a time when the industry races toward self-driving cars.
Trending Cars
Maruti Suzuki baleno
1197 cc | Petrol | Manual
Maruti Suzuki ertiga
1462 cc | Petrol | Manual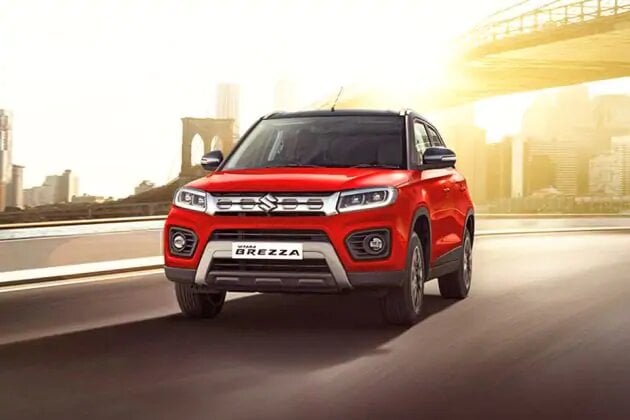 Maruti Suzuki vitara-brezza
1462 cc | Petrol | Manual
After six years in development, Asia's biggest automaker finally unveiled the concept coupe at the Geneva International Motor Show on Tuesday. Sales are set to start in the first half of 2019, a Toyota spokeswoman said.
As trends toward autonomous driving, electrification, and vehicle-sharing threaten to turn cars into more utilitarian people-movers, Toyota is using more exciting products such as the Supra for competitive edge. The challenge for the Japanese giant, known for affordable cars that keep their value, is to win over shoppers also looking for power and speed, said Tim Urquhart, an automotive analyst with IHS Markit in London.
"The last Supra was a bit of a performance icon in its own right -- but that was 20 years ago," Urquhart said. "So the question now is whether the market is hugely receptive to a very fast, nimble, sporty Toyota."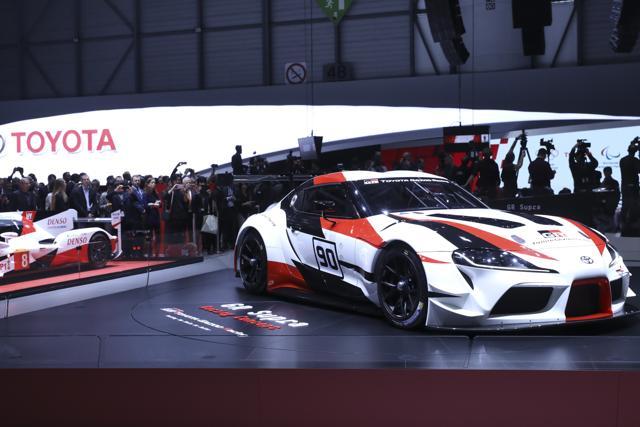 Pop icon
Though pricing has yet to be released, the two-door, rear-wheel drive Supra could start at $50,000, according to Forbes. That would put it in direct competition with cars like the Chevrolet Corvette and Mercedes SLC Roadster. The Supra will sit above the 86, the only pure sports car in Toyota's lineup now, which costs about $26,000 to $40,000 depending on the trim line and options.
The Supra debuted 40 years ago as a souped-up Celica. It evolved into a style icon in the 1990s with smooth, flowing lines and an oversize rear wing. The car became a tuner's favorite, and a modified 1993 model made its way into automotive pop culture by smoking a Ferrari in the 2001 film The Fast and the Furious. In 2002, after almost 600,000 units sold, the final Supra rolled off the factory line as performance cars fell victim to a global economic slowdown.
Since then, Toyota has struggled in the segment. The 86 and its predecessor model have been in rapid decline in the U.S., with total deliveries of 6,846 cars last year -- about a third of the 2013 peak, according to data provider Carsalesbase.com.
Car-guy CEO
The new Supra is the result of a technology-sharing agreement with BMW AG, whose soft-top Z4 shares the same chassis and main components. That vehicle debuted in August and is set to go on sale this year.
The tardiness of the Supra by comparison may be a sign of just how important the project is to Toyoda, who test drives every new vehicle. An amateur race-car driver, the company president at one point sent Supra engineers back to the drawing board to tweak the rear suspension, according to reports last year by multiple news outlets.
More Toyota sports cars are on the way, including one based on the 1,000-horsepower supercar concept introduced in January. That signals a push by Toyoda, who took over the top job in 2009, to look beyond the unit-sales focus that was paramount to his predecessors.
"I'm sure the company has many bean counters to keep Toyoda on the straight and narrow," said Urquhart, the IHS analyst. "But it's good to have a car guy at the top."