General Motors to recall 1.6 lakh cars in India for battery issues
Vehicles include Beat, Spark and Enjoy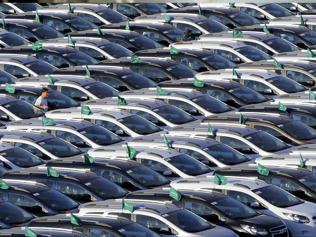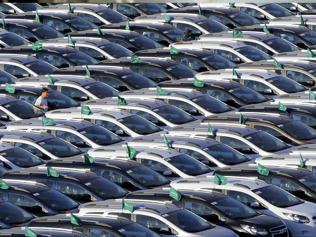 New cars sit parked in rows at the General Motors car park in Sao Bernardo do Campo, Brazil. (AP File Photo)
In the biggest car recall exercise in India impacting around 160,000 vehicles, General Motors is writing to owners of three of its cars — small cars Beat, Spark and utility vehicle Enjoy — manufactured between 2007 and 2014, to modify battery wiring harness in the vehicles.
A defective wiring harness could lead to a short circuit in the car and carries a potential risk of fire. The recall is restricted only to those vehicles fitted with remote keyless entry accessory provided by component maker AutoCop. The cars would be fixed at designated outlets for free and the process would take 2 hours.
"We have identified the requirement of modifications on battery wiring harness in Beat vehicles manufactured between January 2010 up to June 2014," according to a letter sent to a customer that is in possession of HT. "Chevrolet is undertaking a voluntary product safety recall to reach out to these vehicle owners and repair/ replace the parts free of cost."
The letters sent to the consumers are signed by Anand Kumar, director for after sales at GM India.
"The remote keyless entry accessory meets all the relevant regulatory standards. However, GM India has been made aware of some isolated cases where certain Chevrolet Spark, Beat and Enjoy vehicles were fitted with a faulty accessory," the company said in its response to a questionnaire sent by HT. "As a result, the impacted Chevrolet Spark, Beat and Enjoy vehicles could experience damage due to inappropriate routing. The recall affects 160,000 vehicles in India manufactured between 2007 and 2014."
The company has not informed the Society of Indian Automobile Manufacturers (SIAM) according to the norm under SIAM's voluntary code for recalls. India does not have a mandatory code for recalling cars like in the US and Europe.
Over 800,000 cars have been recalled in India since 2012. This year alone has seen at least 5 major recalls covering over 70,000 vehicles
In line with global practices, Indian consumers have learnt to accept that a complex machine like a car may malfunction and a product recall only enhances trust with the manufacturer. "My Honda City has been recalled twice in its lifetime and I dont see any problem with that," said Ashutosh Srivastava, a lawyer based in Delhi. "Rather it gives me peace of mind as it shows that the company is still doing regular safety checks on my car even after the warranty period is over."
GM, the third-largest car maker in the world, has not been acting proactively on recalls in India. In July 2013, it had recalled 114,000 units of Tavera to fix emission issues, but there were allegations that GM officials had connived with authorities to fudge statutory emission tests. A state-appointed panel later called it a corporate fraud and indicted the top management of the company.
First Published Date:
13 Jul 2015, 10:36 AM IST
TAGS:
NEXT ARTICLE BEGINS