Former Volkswagen executive pleads guilty to 'dieselgate' charges
In a deal with prosecutors, Oliver Schmidt agreed to enter a guilty plea in federal court in Detroit in exchange for a lesser sentence.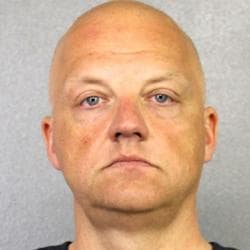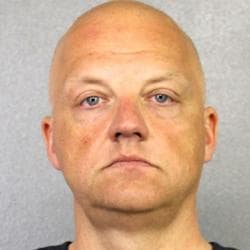 Volkswagen's former executive Oliver Schmidt, charged with conspiracy to defraud the United States over the company's diesel emissions scandal.
Former Volkswagen executive Oliver Schmidt pleaded guilty on Friday in US court to charges stemming from his role in the "dieselgate" emissions-cheating scandal that has rocked the German automaker.
In a deal with prosecutors, Schmidt agreed to enter a guilty plea in federal court in Detroit in exchange for a lesser sentence. Prosecutors dropped the most serious charge of wire fraud, which carried a maximum penalty of 20 years in prison.
Schmidt, who led the German automaker's US regulatory compliance office from 2012 to March 2015, will be sentenced at a hearing in early December and faces a maximum of seven years in prison on the two remaining charges of fraud conspiracy and violating the US Clean Air Act.
He will be the second VW executive jailed in the "dieselgate" scandal in which the company installed devices to intentionally cheat diesel emissions tests, and has cost nearly $22 billion so far in criminal and civil penalties.
VW admitted in 2015 to equipping about 11 million cars worldwide with the defeat devices, including about 600,000 vehicles in the United States.
The diesel cars were marketed as clean but in fact spewed as much as 30 times the permissible limits of nitrogen oxide, an air pollutant, during normal driving, according to the plea agreement.
Prosecutors say Schmidt played a role in lying to US regulators once questions were raised about the cars, before the company finally admitted the wrongdoing.
"In the summer of 2015, Schmidt participated in discussions with other VW employees about how they could answer questions posed by US regulators... without revealing the defeat device," the plea agreement said.
The German national was arrested in January at a Florida airport as he was about to travel back to Germany after a vacation. He will be deported upon completing his sentence.
Former company engineer James Liang admitted last year admitted to helping devise the defeat devices. An FBI affidavit cited him as a cooperating witness.
The company pleaded guilty in March to charges stemming from "dieselgate" and agreed to pay $4.3 billion in penalties -- on top of $17.5 billion in civil settlements.
Volkswagen still faces legal challenges in Germany and worldwide, and has so far set aside more than 22 billion euros ($24.4 billion) to cover costs.
Experts estimate the final bill from the scandal could be higher.
First Published Date:
04 Aug 2017, 09:34 PM IST
TAGS:
NEXT ARTICLE BEGINS