Audi races past BMW to number one spot
The suspense behind the missing January-March 2013 luxury car sales numbers - and the leader board - is finally over. There is a new leader in the Indian market – Audi. While the hard-charging Audi India had revealed its sales statistics for both January-March 2013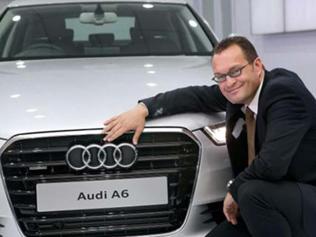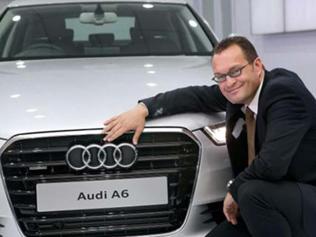 Audi-races-past-BMW-to-number-one-spot
The suspense behind the missing January-March 2013 luxury car sales numbers - and the leader board - is finally over. There is a new leader in the Indian market - Audi.
While the hard-charging Audi India had revealed its sales statistics for both January-March 2013 (2,616 units) and 2012-13 (9,350 units), all that was known of BMW India's sales were its April-December 2012 numbers (7,006 units). If BMW had to hold on to its position, it had to notch sales of 2,344 units.
While the Bavarian carmaker has not officially revealed its sales for the first three months of 2013, it is understood that the company's Indian unit sold a cumulative 1,465 units, which gives it a total of 8,471 units, down 879 units on Audi India's sales.
Mercedes-Benz remains in third place with total sales of 7,015 units in the last fiscal year while Jaguar Land Rover, which had quite a flat year, saw sales of 2,521 units (see the leader board below). It's good news for Audi India, which missed the No.1 spot in calendar 2012 by 368 units. Michael Perschke, head, Audi India, is confident of keeping up the sales tempo this year.
In an exclusive interview to sister publication
Autocar Professional
(April 15, 2013 issue), he said, 'By mid-2013, we have planned to start assembling 90 percent of our demand here. It's the high-performance cars like the S6, S7, RS5 and the R8 that will be most affected by the hike in duty. All the other cars like the A4, A6, Q5, Q7 (which we started in November 2012) are built here. That's one advantage we have over competitors, with local assembly of our high-end SUVs. The production of the Q2 will also commence in July here. The A8 is the only high-volume seller that'll be affected. We are well prepared to deal with the situation as compared with most of our competitors who import a majority of their products. We have done our homework well. As for the super-luxury segment, no one makes them in India. So that's an equal disadvantage for everyone with products in the segment."
2013-14 will most likely see a pitched battle between the three German luxury carmakers, all of whom plan to grow their product portfolio and also substantially expand their sales and marketing network in India. All this is a slowing economy. Compared to 2011-12, which saw a handsome growth of 46 percent (25,645 units compared to 17,550 units in 2010-11), in 2012-13 buyers were more restrained. As a result, the fiscal year saw a near-flat sales increase of 6.6 percent to 27,357 units.
Like all segments in the Indian automobile sector, the luxury car segment has borne the brunt of higher fuel prices, a weak rupee and the overall impact of a slowing economy. At the beginning of 2013, the top three luxury carmakers had increased their retail prices by between five and 10 percent. And on February 28, the Union Budget 2013-14 hiked customs duty from 75 percent to 100 percent on CBU imports.

First Published Date:
02 May 2013, 11:35 AM IST
TAGS:
NEXT ARTICLE BEGINS