A Yamaha that doesn't race?
FZ-S Despite fuel injection, 2.0 doesn't quite set the streets on fire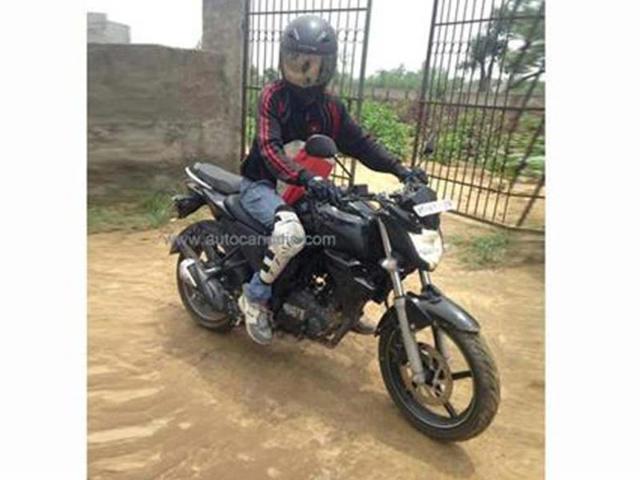 AFTER A long hiatus, Yamaha, the original power-bike maker in India, has revisited its breadand-butter (and a lot of jam) FZ and the FZ-S. The last year or two have been hogged by the Duke and the Pulsar, but the Japanese major has decided to step in. We got to ride the FZ-S extensively.
So what is new about it?
Well, to start with, fuel injection. The engine remains in the same 150-cc segment, but the cubic centimeters have come down from 152 to 149. The injection compensates a bit, but the nippy machine leaves one yearning for a couple of horses more.
From a distance, the bike has its same butch and macho visage that has been so popular among the youth for halfa-dozen years now. Panels are minimalist, and the instrument cluster is new, all-digital including a fuel gauge and an intelligent "economy" ride indicator that appears to track RPM rather than speed, from what we figured.
The clutch takes the cake, it's so soft you can operate it with just one finger. The gearing gets progressively taller, so if you put the bike through its paces, the fourth gear goes all the way to 90kph. When you put it in 5th, though, it seems to run out of breath, and tops out at 110 kph.
The bike is nimble around corners, the brakes (front disc, rear drum) are right on the spot, and you would like to make it rip. That is where one was left searching for an extra few revs to take it higher and faster. The frame and handling inspire enough confidence for one to look for that extra mile, but the bike starts panting. In a direct faceoff with the big brother ` 15, that little 3-bhp gap is heart-wrenchingly wide, as we found out. But then, so is the ` 30-odd thousand price gap.
What do we not like about the new FZ-S? The mirrors are rather skinny, for one. The gearing is less for sporty riding and more for a sedate outing. If you want a bike that looks like it can roar, even if it doesn't speak too loud, this bike is eminently suitable, especially with its macho looks and competitive pricing.
Overall, the feeling one gets is that Yamaha has chosen to go the way of mileage, claimed to be 14% better, at the expense of power, which is down a full bhp at 12.9. That is below-par for a segment that averages about 14 bhp.
Considering that Yamaha's strong point has always been performance, and coming as it does just ahead of the launch of Suzuki's Gixxer, one cannot be blamed for wondering if Yamaha has got all its calculations right.
First Published Date:
08 Aug 2014, 11:26 AM IST
TAGS:
NEXT ARTICLE BEGINS