11 more under probe for VW emissions: Prosecution
As German giant Volkswagen struggles to put the lid on the emissions cheating, reverberations continue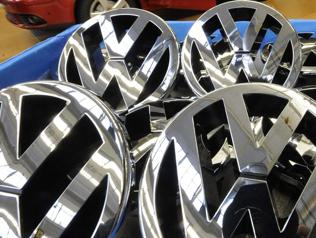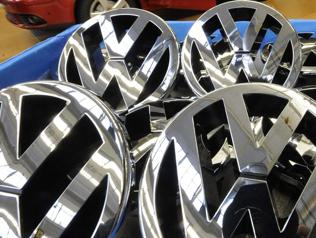 The exhaust system of a Volkswagen Passat TDI diesel car. The impact of Dieselgate on Volkswagen could continue for years to come
German prosecutors looking into the massive emissions-cheating scandal at auto giant Volkswagen said Tuesday that the number of suspects under investigation had increased from six to 17.
Chief prosecutor Klaus Ziehe told AFP that "no former or current board members" were among the 17 people under investigation.
VW is based in Wolfsburg in the regional state of Lower Saxony, so prosecutors in the nearby city of Brunswick are handling the case.
VW, a former paragon of German industry with ambitions to become the world's biggest carmaker, has been plunged into its deepest-ever crisis by revelations that it installed emissions-cheating software into 11 million diesel engines worldwide.
On top of still unquantifiable regulatory fines in a range of countries, VW is facing a slew of legal suits, notably in the United States and Germany, from angry car owners, as well as from shareholders seeking damages for the massive loss in the value of their shares since September.
VW has insisted from the very beginning that a small group of engineers was behind the scam.
And in a copy of the defence document obtained by AFP, VW's lawyers have sought to exonerate the group's management in the affair, including former chief executive Martin Winterkorn and other board members, such as current supervisory board chief Hans Dieter Poetsch.
It conceded that discussions had been held and memos exchanged at top management level, but the issue was simply one of a number of others for board members.
Winterkorn, who resigned in the wake of the affair, may have been warned as early as May 2014 of possible anomalies dogging its diesel engines, 16 months before the scandal erupted worldwide, the company admitted.
However, none of its top bosses could have known of the full extent of the scandal until it broke in September 2015, VW argued.
Read: US judge gives Volkswagen a month to present diesel fix plan
First Published Date:
08 Mar 2016, 05:07 PM IST
TAGS:
NEXT ARTICLE BEGINS