Year-end discounts, excise duty confusion boost Dec car sales
Car Sales have fallen for two straight yrs in 2012-13 and 2013-14, and growth has been inconsistent since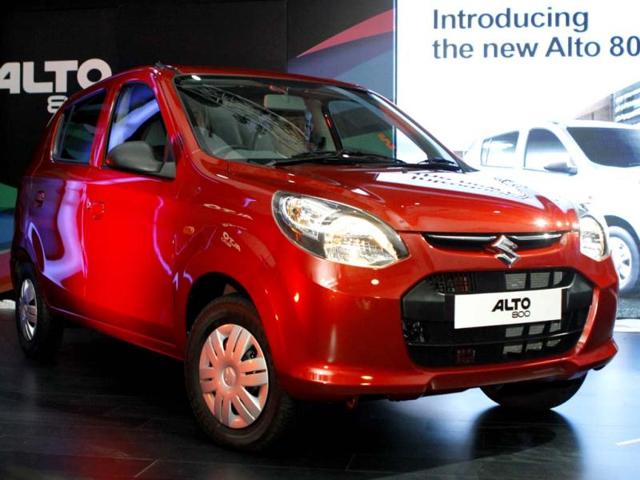 Record discounts and apprehension of tax withdrawal by the government saw consumers advance their purchases, resulting in robust offtake of vehicles in December.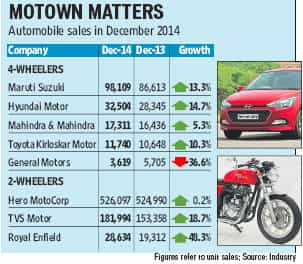 Four of the five manufacturers including market leader Maruti Suzuki, Hyundai Motor India, Mahindra and Mahindra and Toyota reported a healthy growth in December, traditionally considered a lean month for car sales.
Consumers often prefer to postpone their purchases to the New Year as buying a car in the last month of the year reduces its resale value.
Manufacturers offered high discounts to liquidate stocks to offset the confusion over extension of excise duty cuts in force since the interim budget in February last year further. The duty cuts have been withdrawn from January 1 and manufacturers are expected to hike prices within the next two days.
"This momentum can be attributed to the year ending," said N Raja, director and senior vice-president, sales and marketing, Toyota Kirloskar Motor India. "We will study the market reaction and announce the price revision of our products accordingly. We would have expected the government to continue the excise duty concessions as this was supporting the revival of the auto industry after a rather sluggish two years. We hope that the government would give deeper consideration for the next fiscal budget on structural reforms for the auto sector."
Car sales have declined for two straight years in 2012-13 and 2013-14 and growth has been inconsistent despite the early promise of the new government at the Centre. Sales have grown in low single digits in the first nine months of 2014-15 and the spectre of a decline for a third year on the trot still hangs heavy.
First Published Date:
02 Jan 2015, 11:23 AM IST
TAGS:
NEXT ARTICLE BEGINS