With F-Pace, Jaguar enters SUV market in Guinness record style
2 min read

.

Updated: 15 Sep 2015, 04:35 PM IST

Tata Motors-owned Jaguar Land Rover (JLR) has entered the SUV market with the launch of F-Pace model here which is expected to hit the booming Indian market in the second half of 2016.

The Jaguar Land Rover flagged off its mission at the Frankfurt Motor Show as it entered the SUV segment with its F-Pace model. The Tata-owned luxury car maker dubbed the F-Pace Sports Utility Vehicle (SUV) as the 'ultimate practical sports car', embodying the spirit of the iconic British luxury car brand with modern technology.
Trending Cars
Maruti Suzuki baleno
1197 cc | Petrol | Manual
Maruti Suzuki ertiga
1462 cc | Petrol | Manual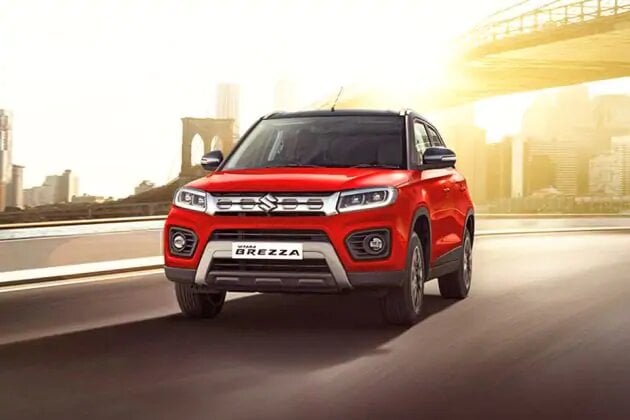 Maruti Suzuki vitara-brezza
1462 cc | Petrol | Manual
It made its entry at the show with a spectacular 'Guinness Book of Records' breaking drive around a 19.1-metre-high loop driven in a daring stunt by racing driver Terry Grant.
The F-Pace SUV is expected to hit the roads in Europe and the US in a phased rollout by early next year, with an Indian launch expected in the latter half of 2016.
'There is a growing crossover segment in India to which this car will most certainly appeal. We are yet to look into the pricing, which is always a challenge in the Indian market,' said Rohit Suri, JLR India president and managing director.
The starting prices for the US are USD 40,990, the UK as 34,170 pounds and Germany 42,390 Euro, which the company claims is 'fabulous value for a game changing product which will redefine the segment'.
The cars will be produced at JLR's 500-million pounds Solihull factory in the UK using new architecture which is more aluminium based, giving it a revolutionary light weight appeal.
'We have expanded our footprint in new markets like China and India. But our heart and soul will always remain in the UK,' JLR CEO Ralf Speth said at a gala launch event in the lead up to the motor show.
The event for the new model also marked the world debut of the 'activity key', a waterproof, shockproof wrist band with an integrated transponder.
'It is ideal for those who regularly take part in outdoor leisure pursuits such as surfing, skiing of kayaking because it allows the driver to securely lock the keyfob inside the vehicle. All the driver has to do to unlock the car is present the activity key to the sensor hidden behind the letter J of the Jaguar script on the tailgate,' explained Peter Virk, head of connected technologies and apps at JLR.
The launch of the new F-Pace marks the first time the 80-year-old car manufacturer has entered the SUV market. It claims to be ahead of its competitors in the segment, like Porsche Macan and BMW X4 models, in terms of agility.