The world of custom cars: Why car companies are taking notes from the customizers
The number of millionaires in the world is at an all-time high and so is demand for the most exotic of automobiles.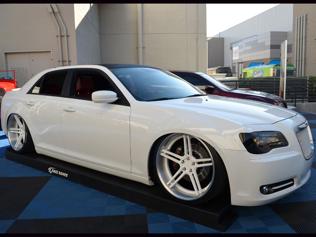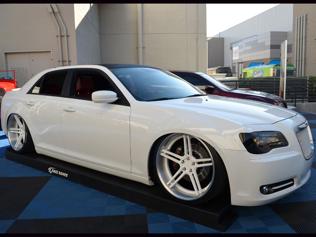 The winning entry for the Chrysler Custom Challenge. Photo:AFP
The number of millionaires in the world is at an all-time high and so is demand for the most exotic of automobiles. Rolls-Royce and Ferrari, have reported a second straight year of record sales; every single Bugatti Veyron has found a home and the classic car market is going crazy. All of which means that in a growing number of social circles, a car that would seem unique in any other setting is likely to look comparatively mass-produced.
Welcome to the world of bespoke car personalization, where exclusivity is key. A look at the trend from a designer's perspective.
From simple aftermarket spoilers and body skirts to complete bespoke interior and exterior redesigns, the options open to drivers who want to make their cars a little more personal, and a little less common, are expanding by the day. But how do actual car designers feel when they see the results?
'Even though as designers we are trying to design for what other people want and not really for ourselves, some things can be ridiculous. Sometimes you can't help but laugh, but then your taste isn't someone else's,' says one designer who has almost 20 years' experience under his belt, having worked for luxury and volume marques in both the US and Europe, but wished to remain anonymous in order to speak freely about different models and marques.
And while some examples have been visually offensive, that doesn't mean that he's against the concept of customization: 'It gives an opportunity to make your vehicle different to the next one you see on the street. A real chance to put your personality, individualism and taste into it. It's down to personal taste and subjectivity.'
Part of designing cars for the masses is understanding what prospective owners want from an aesthetic point of view. Often cars in progress are taken to customer clinics to smooth out any rough edges. 'That feedback from potential customers is incorporated during the design process and you don't have any nasty surprises at the end,' he says.
But the booming customization market offers a better way of helping drivers shape their car into something more individually appealing and car companies are starting to take note.
'Customization has huge potential for the customer and for manufacturers,' he says. 'And companies are starting to realize that and tap into this huge potential.'
An increasing range of options offered by companies
This can mean offering cars with a host of options, which can add a personal touch, such as color combinations, or it can be via looking directly at what aftermarket and customization firms are already doing.

'Wheel inserts were a huge growing trend at SEMA and at shows in Europe in the past years,' he explains, highlighting that the same options are now offered by car companies. '[Aftermarket] color and finish trends can make their way in and be influential. You'll probably see influences on body kits for cars like the Camaro and Corvette that influence what GM will do with their own body kits and spoilers.'
As for the designer himself, he takes inspiration from 'cool architecture and fighter jet pictures' and as for some of the clients who seek out the most exclusive and expensive modifications: 'If that's how they want to express themselves then good for them.'
Even if it means putting 24-inch wheels on a Bentley or heat-reflective paint on a Cadillac? 'It's their statement, who says anyone's is correct?'
First Published Date:
24 Aug 2015, 11:32 AM IST
TAGS:
NEXT ARTICLE BEGINS