The world of custom cars: A. Kahn Design's rise from SUVs to supercars
The number of millionaires in the world is at an all-time high and so is demand for the most exotic of automobiles.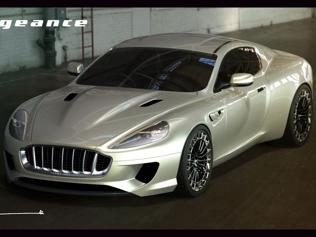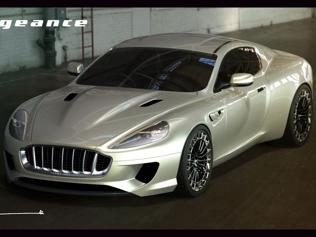 The car will be offically unveiled in the coming months. Photo:AFP
The number of millionaires in the world is at an all-time high and so is demand for the most exotic of automobiles. Rolls-Royce and Ferrari have reported a second straight year of record sales, every Bugatti Veyron has found a home, and the classic car market is going crazy. All of which means that in a number of social circles, a car that would seem unique in any other setting is likely to look comparatively mass-produced. Welcome to the world of bespoke car personalization where exclusivity is key and where A. Kahn Design's star is rapidly rising.
British-based A. Kahn Design, started by Afzal Kahn back in 1998, set out on its automotive journey as a creator of custom wheels and components but that soon led to undertaking entire vehicle conversions and onto its biggest and most ambitious project to date: the Kahn Vengeance, a ground-up reimagining of the Aston Martin DB9.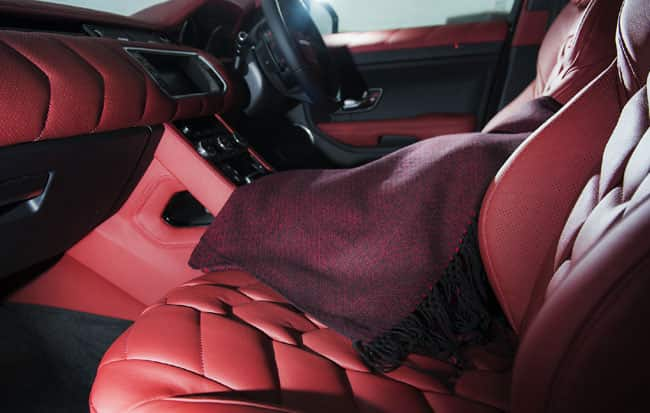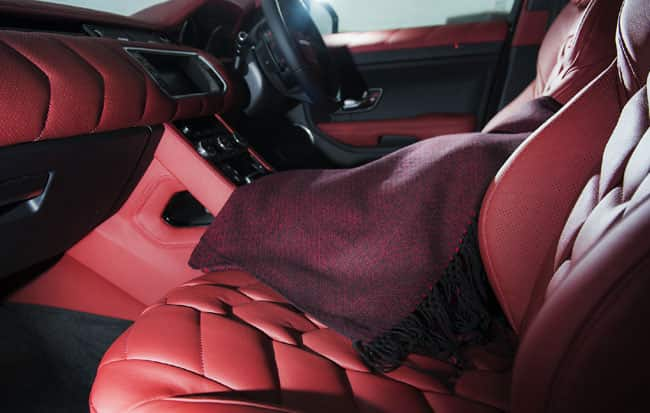 Kahn Design bespoke interior
'Afzal has redesigned almost the entire bodywork to create a truly coachbuilt car which looks totally original,' explains the company's marketing manager Matthew Coffey. 'The Vengeance is the work of a team of over 40 automotive experts, and the result of a six-year programme of research, development, manufacture and testing.'
The company recently shared renderings of the car with the press, but even this close to the reveal, Coffey is unwilling to give much away other than that it will keep the Aston's original underpinnings and V12 and that 'each car carries an engraved plaque in the boot bearing the names of every member of the British team who worked on the car -- a guarantee of the quality craftsmanship invested in each vehicle,' he says.
How the car is received could completely change how the UK-based company is perceived but for the moment, its reputation is for bespoke optimization of SUVs, specifically Range Rovers, Land Rovers and Jeeps.
'We redefine the spirit and aesthetic of each iconic vehicle, always placing sophistication before ostentation, and originality before convention,' explains Coffey of the company's approach to a commission.
Everything is purpose built, and at all times the company keeps in mind things such as residual value, while still trying to deliver something that meets a client's expectations.
The Kahn Design Flying Huntsman 110WB 6x6
Vehicles with star quality
But even with this reverence, it hasn't stopped the company pulling out some serious surprises, none more so than the Flying Huntsman. A six-wheel-drive six-liter V8 engine elongated take on the Land Rover Defender, with bespoke red leather interior, it was unveiled at Geneva this year as a concept.
'The overwhelmingly positive reaction we had at the launch, and on social media was testament to the huge amount of work that went into making the design a reality,' says Coffey.
Kahn Design Jeeps
A Flying Huntsman is now on sale -- a snip at just £200,000 (€280,000/$300,000). However, Kahn's expertise can come for much less. A minor external and internal makeover, including new upholstery for a Range Rover can cost as little as £27,000 (€38,000/$42,000) on top of the price of the donor vehicle.
But as well as wowing motorshow crowds, Kahn has started attracting some cinematic attention.
'We're increasingly seeing requests from TV and film companies,' says Coffey. '[One of our] Jeeps featured in the recent Tom Cruise movie 'Edge of Tomorrow', and our latest Range Rover model, the RS-650 has just returned from filming on an upcoming British film, 'Extremis'.'
First Published Date:
20 Aug 2015, 11:22 AM IST
TAGS:
NEXT ARTICLE BEGINS