SUVs as far as the eye can see at Frankfurt
One thing that this year\'s Frankfurt motor show made abundantly clear is that there is no end in sight for the current crossover craze.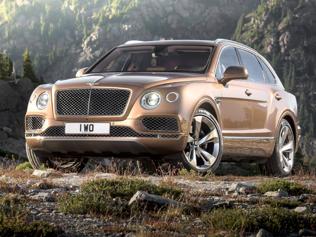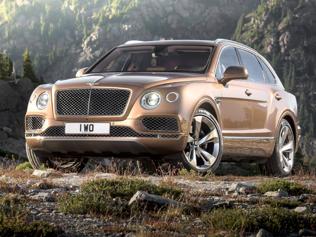 Bentley Bentayga
One thing that this year's Frankfurt motor show made abundantly clear is that there is no end in sight for the current crossover craze. The event was awash with refreshed models from established marques as well as all-new models from brands that until now had managed to steer clear of the sector.
The biggest new entrant in every sense of the word was the Bentley Bentayga, which as promised, sets a new benchmark in terms of power, performance, luxury and exclusivity. Its 600bhp W12 twin-turbo engine can push the car to 300km/h top speed via a 0-100km/h time of just four seconds. Nothing in the sector currently comes close but Bentley is adamant that the car is a proper off-roader that can cope with serious terrain, rather than just an incredibly fast drawing room on wheels.
The new Edge is one of five new SUVs coming from Ford very shortly. Photo:AFP
Even so, interior options include a bespoke hamper and cooler in the trunk that converts into event seating for spontaneous off-road picnicking.
Next up is the Jaguar F-Pace, which will offer a touch of British luxury class for a quarter of the Bentayga's asking price. Built to challenge the BMW X3 in terms of practicality and the Porsche Macan in terms of performance, the F-Pace will have executive sedan-like handling and fuel economy but thanks to intelligent all-wheel drive and some systems borrowed from Land Rover will keep on going when the tarmac turns to gravel or mud.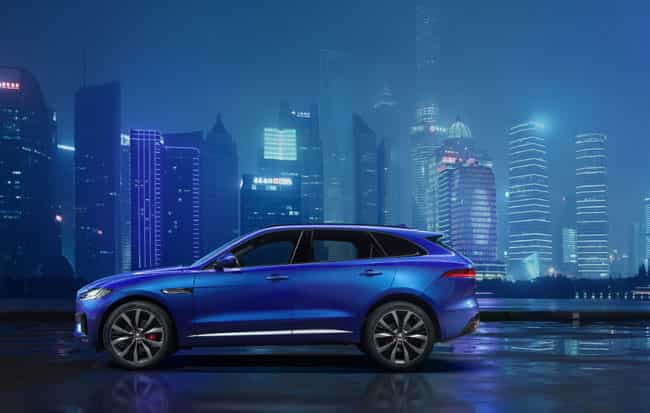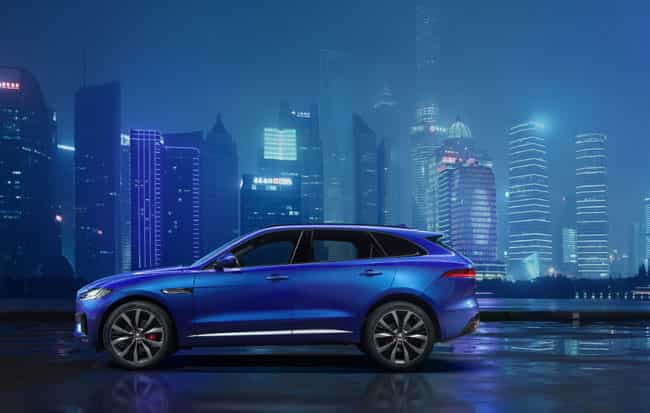 Jaguar wants to challenge both BMW and Porsche with its first crossover. Photo:AFP
Ford is investing heavily in SUVs for the European market. It unveiled a European specification Ford Edge with an intelligent all-wheel-drive system and a host of active driver safety systems as standard. It will come with a choice of class-leading engines in terms of fuel efficiency and will be followed in the coming months and years by five further completely new or heavily refreshed SUVs as the company attempts to attract younger customers to its brand.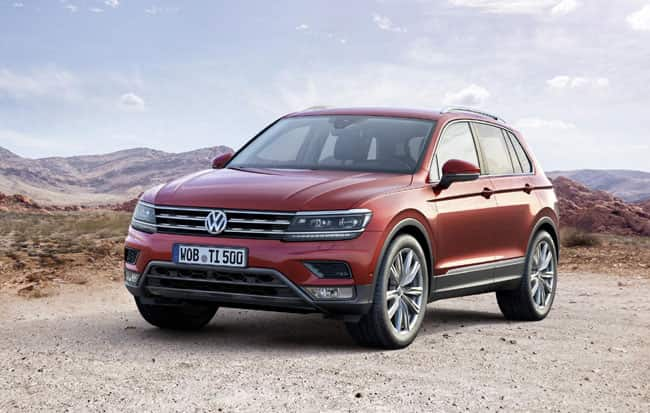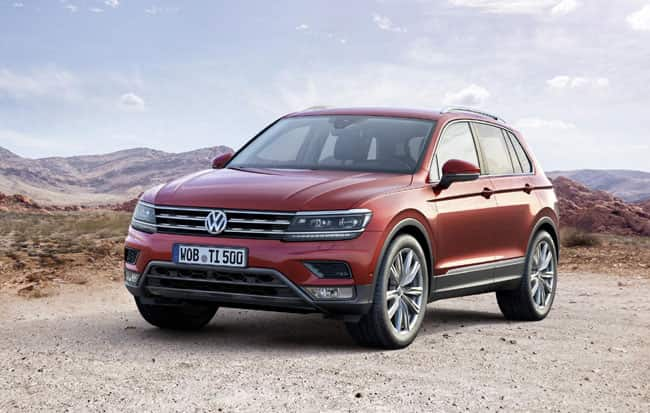 The second-generation Tiguan should appeal to many drivers. Photo:AFP
Competing directly with the new Edge will be the second-generation Volkswagen Tiguan which also made its global debut at Frankfurt. Slightly smaller in size than the Ford but on par or ahead in terms of quality and specifications, Volkswagen plans to offer the car in two different wheelbases and with options that allow people to make it more or less off-road friendly. For instance, it can be specified with a shorter front bumper and overhang for tackling steeper gradients or with less ground clearance and a more potent engine for hot hatchback-esque on-road performance.
First Published Date:
18 Sep 2015, 12:09 PM IST
TAGS:
NEXT ARTICLE BEGINS