Renault-Nissan's electric car sales hit 200,000
Drivers are learning to stop worrying (about range anxiety) and are starting to love plug-in electric vehicles.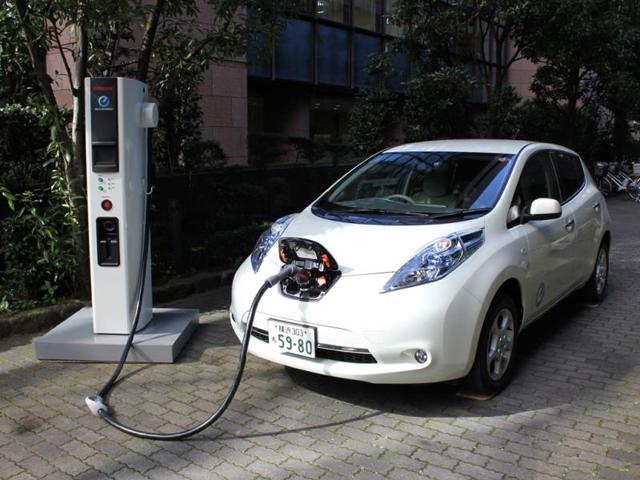 Drivers are learning to stop worrying (about range anxiety) and are starting to love plug-in electric vehicles.
It may have taken four years for combined sales of its growing all-electric range -- which includes the Nissan Leaf, Renault Twizy and Nissan e-NV200 -- to total 200,000, but momentum is clearly gaining.
Over a quarter of those total sales (66,500 cars) have been achieved since January, a 20 percent jump over 2013.
But as welcome as the figures are to anyone who cares as much about environmental responsibility as personal mobility, context is needed. Porsche, a company that deals purely in low-volume, premium sportscars, supercars and SUVs sold 162,145 vehicles in 2013.
However, the tide is slowly turning. BMW's recently launched i3 premium electric plug in vehicle is also proving a hit with consumers, particularly in the US where demand is outstripping supply. The company says that it has already received orders for or pre-sold 10000 cars and has had to introduce a waiting-list system for US customers.
According to Nissan-Renault's figures, love for electric cars in the US isn't confined to the new BMW or to its own home-grown Tesla -- it is currently Nissan-Renault's biggest market too where it has sold 67,000 Nissan Leafs since 2010. The car is on course to become the top-selling electric car in the US in 2014.
'Renault and Nissan's electric vehicles are the zero-emission volume leaders -- and, most important, they enjoy high satisfaction rates from customers around the world,' said Carlos Ghosn, Chairman & CEO of the Renault-Nissan Alliance. 'Based on positive owner feedback and the increasing demand for cars that run on renewable energy, it's no surprise that EV sales are accelerating -- particularly in regions where charging infrastructure is well developed.'
And that is the key. North America probably has the best electric car-charging network of any region. There are already 750 Nissan fast chargers installed in the US and that number will hit 1,100 in 2015.
Tesla has also built a supercharging network for its cars that will allow drivers to cross the country on electric power alone.
What Nissan-Renault's figures highlight is that a charging infrastructure is needed in order to negate range anxiety -- the stress caused by worrying about running out of power before arriving at a destination -- and for potential customers to see the benefits of going all-electric.
First Published Date:
27 Nov 2014, 10:51 AM IST
TAGS:
NEXT ARTICLE BEGINS