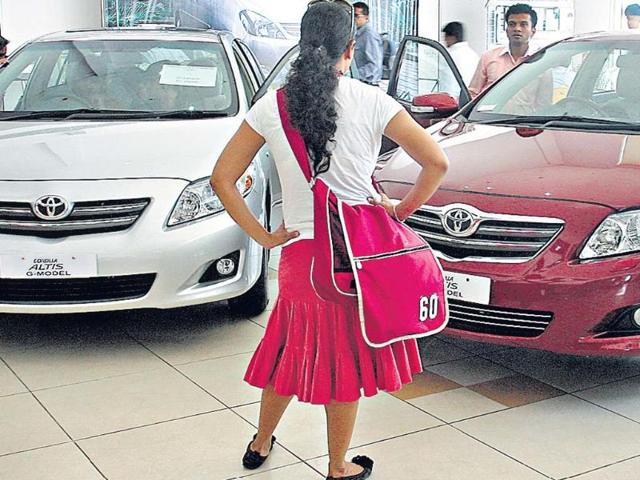 NRIs can get car loans, but conditions apply
3 min read

.

Updated: 29 Apr 2013, 10:49 AM IST

Any Indian citizen residing abroad who has a salaried job or is self-employed in his country of residence qualifies as an NRI and can apply for NRI car loans, Vivina Vishwanathan reports.

Two weeks ago, Praveen Kumar Balakrishnan, who is a merchant navy officer in Singapore, took a car loan from Federal Bank Ltd while visiting india under the non-resident Indian (NRI) car loan scheme.


"I wanted to buy a decent car for my parents," said Balakrishnan, 33. "First I was wondering whether I should wait till I have enough money but then I decided to borrow and buy a car as my family needed one right now."
Similar Bikes
If you too want to gift a car your father is coveting for the last several years, but don't have a lump sum to spare immediately, there's good news for you.
A few Indian banks give NRIs the option to borrow. Federal Bank Ltd, State Bank of India (SBI) and State Bank of Travencore are some of these.
"We have seen great demand for car loans from NRIs recently," said A Surendran, head (international banking), Federal Bank.
"This is because of two reasons: aspiration to buy bigger cars and increase in the number of visits to India." Any Indian citizen residing abroad who has a salaried job or is self-employed in his country of residence qualifies as an NRI and can apply for NRI car loans.
The restrictions
May not be able to buy in own name: If an NRI takes a loan from SBI, you can't own the vehicle and you will be treated as a guarantor.
Unlike a normal loan guarantor, who doesn't have to pay the equated monthly instalments (EMIs), the NRI guarantor here will pay the EMIs from his NRI account.
So the person in whose name you would buy the car would have to become a co-applicant in the loan.
The condition here is that both the co-applicant (resident Indian) and the guarantor (NRI) should be in the age group between 21 and 65 years. However, this varies from bank to bank.
Customer relation: "We give this loan only to our existing NRI customers. Only those who have had three-five years banking relationship with us are considered," said Surendran.
This means that the chances of getting a car loan from your existing bank is higher.
Country of residence: All banks have their own list of approved countries for the same. Countries like the US, the UK, Malaysia, Singapore and West Asian countries are on the approved list of most banks.
Income criteria: You need to be above a certain income level.
For instance, to get a loan from Federal Bank, your monthly income should not be less than ₹20,000.
Also, the deductions including the proposed loan should be up to 50% of salary. You also have the option to club your spouse's income for the purpose.
Main features
Documentation: You can submit the documents (see graph) either at the branch of your residing country, if it has one, or send it online or send it through your co-applicant.
Amount of loan: The amount of loan varies from bank to bank.
Loan to value (LTV): LTV is the ratio of the amount that you can borrow for buying a car to the actual value of the car or ex-showroom price of the car. Most banks finance 85-100% of the ex-showroom price.
Tenor: Tenor of the loan amount is between 5 and 7 years from the date of purchase of the car.
Interest rate and other charges: The interest rate for NRI car loans is the same as that offered to resident Indians.
Repayment: As per the Reserve Bank of India, repayment can be done only through remittance received from outside India through normal banking channels or through non-resident external/ordinary accounts or out of income earned from a rented property in India.
RBI has also allowed resident Indians to repay loans on behalf of their close NRI relatives.
What should you do?
"The first question you need to ask is will the cost of funds you intend to borrow be cheaper overseas or in India," said Vishal Dhawan, a Mumbai-based financial planner.
"Compare the interest rates of personal loan in the country you reside with car loans in India and go for the cheaper one." Also, ensure that you have a healthy track record with your bank.