Isuzu not aggressive in India like its SUVs, will make Andhra its export base fo
The Isuzu MU-X is a family SUV that replaces the MU-7 in Isuzu's line-up, taking on the likes of Toyota Fortuner and Ford Endeavour.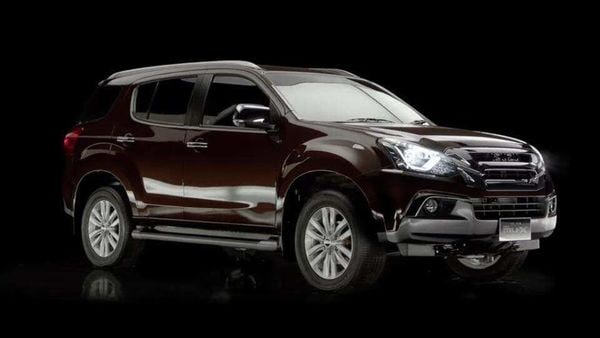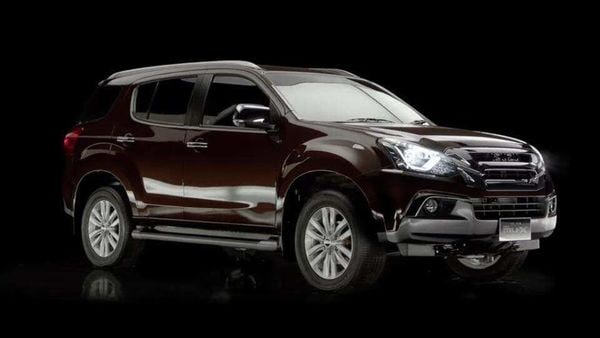 Isuzu's upcoming SUV MU-X will replace the MU-7 in India, to take on Toyota Fortuner and Ford Endeavour
Isuzu Motors launched a family sports utility vehicle, MU-X, in India on Thursday. The product may look aggressive, like the car's pricing - ₹24 lakh for 4x2 and ₹26 lakh for 4x4 version (ex-showroom Delhi). But the company is "patient" enough to take its sweet time to grow in a fiercely expanding market of cut-throat competition.
"We won't talk numbers as of now," said Capt J Shankar Srinivas, Isuzu Motors India's senior general manager, communications and external affairs. "The potential of this country to consume SUVs is so high, we don't want to jump for a particular number but just want to let the customer experience what this car (MU-X) is all about. It's going to take time, but we are patient about that," he told HT on the sidelines of the launch.
Isuzu Motors India Pvt Ltd (IMIPL), a subsidiary of Isuzu Motors Corporation, Japan, has been in India since 2013, selling commercial pickups like D-Max and S-Cab and "adventure lifestyle vehicle" V-Cross. The company initially imported vehicles from Thailand as completely built units (CBUs).
"The first 180 CBUs landed at the port were mostly pickups and some MU-7s. Three weeks later, we had no stock. That's when we saw the plan for India set in stone," said Srinivas.
But Isuzu's India presence has not been flattering. In FY'17, the company sold only 1,484 of V-Cross and 123 units of MU-7, the predecessor to the MU-X.
In April 2016, the company started assembling completely knocked down (CKD) units from Thailand at its Sri City factory in Andhra Pradesh. The factory set up at an investment worth ₹3,000 crore can make 50,000 cars annually, but its actual utilisation at present remains unknown.
For comparison, Toyota Kirloskar Motors sold 13,345 units of Fortuner SUV and at least 79,000 Innovas in India last fiscal. One of its two Karnataka factories, which can roll out one lakh units of the models annually, is 95-97% utilised.
"We plan to use it to the full capacity, but are in no hurry to rush up the volumes, so that we ensure the supply quality, supplier parts' quality and that the brand we have built over several decades gets substantiated in India," Hitoshi Kono, deputy managing director, Isuzu Motors India, said.
Isuzu has presence in 28 cities, but instead of writing its India growth story faster, the company plans to expand westwards using AP as its manufacturing and export base. "We are making three lakh cars in Thailand and so we set up a 50,000 capacity plant here keeping in mind our future plans, like exports to 20 countries of Middle East and Africa," he said.
But would an image-sensitive market like India buy an SUV from a truck-maker?
"Since we are a passenger car manufacturer with truck-making expertise, our products are efficient, strong and safe," Kono replied. "I understand as a customer you don't see that; you open the door of a car and it's shining everywhere with lots of chrome. But Indian consumers are very rational. So we don't make vehicles with tonnes of chrome or unnecessary illumination. Our cars have no nonsense feature. Everything in our cars has a purpose."
When asked if Isuzu has plans to make in future a sub-four-metre SUV that would attract lesser taxes in India, Srinivas said all the Isuzu products share the same platform, which is made for bigger SUVs and pickup trucks. "So there is no chance of anything smaller."
First Published Date:
11 May 2017, 07:27 PM IST
TAGS:
NEXT ARTICLE BEGINS