Is the electric car about to go mainstream?
Changing perceptions, creating desire and building a loyal following. Tesla could be on the verge of doing for battery-powered motoring what Apple did for computers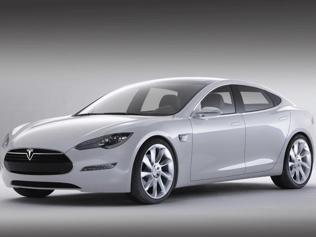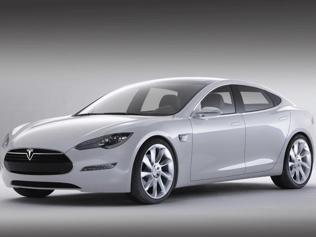 The-Tesla-Model-S-has-been-a-huge-hit-among-Hollywood-stars-and-the-best-and-brightest-in-Silicon-Valley-Photo-AFP
Changing perceptions, creating desire and building a loyal following. Tesla could be on the verge of doing for battery-powered motoring what Apple did for computers
When asked his thoughts on the next big thing in tech at this week's D11 conference, Chris Anderson, erstwhile editor of Wired, current curator of TED conferences and one of the world's most respected authorities on future technology, said: 'The electric car. I think [Tesla CEO] Elon Musk is absolutely kicking ass.'
Plug-in electric cars are still in their infancy and particularly in large countries such as the US, with literally hundreds of miles separating metropolitan areas, their appeal is limited, due in part to the limited range that current battery technology offers. Compounding that issue is the lack of recharging infrastructure and the fact that many plug-in vehicles still require overnight charging in order to top up the batteries sufficiently to continue on their journey.
However, with Tesla, Anderson believes that the tide is turning and that the company is helping to alter consumers' perception of electric cars for the better: 'I think people who drive Teslas are getting religious in the same way that people got religious when they first used Macs, or experienced multi-touch. It's going to change everything. He's [Elon Musk] going to seduce us into an energy sustainable future.'
Tesla's latest car, the Model S, is the closest in terms of quality, performance and features that electric cars have come to competing with their petrol-powered counterparts, even in terms of range. The Model S can travel over 300 miles on a single charge and the company's supporting 'Supercharging' stations mean that topping up the battery again doesn't mean finding a bed for the night. They can boost a vehicle's range by 150 miles with a 30-minute charge.
Charging network set to expand
And, according to Musk himself, that is only the start. On Wednesday night, during a detailed interview and Q and A session at the same conference, in California, he revealed that the company is set to expand its existing charging network at rapid pace. Coverage will have tripled by the end of July and by the end of the year, Tesla will have supercharging stations in most major North American cities. 'You'll be able to make it all the way from LA to New York, just using the Supercharger network,' Musk said. The company was set to issue an official press announcement about its plans on Thursday May 30, but in his excitement, Musk jumped the gun.

As the new charging stations roll out, their location will be integrated into Teslas' GPS systems so that when their owners plan routes they can also see where nearby charging points are and automatically amend their journey to suit.
In the same interview, Musk also stated that Tesla is still on track to launch a cheaper car within the next three to four years that won't be quite as feature-packed as its Model S but will be more affordable -- $30,000-$35000 rather than the $60,000 it currently charges for the Model S.
What was also abundantly clear is that although Musk is a businessman -- and as the founder of PayPal and head of SpaceX, the privately owned and operated space travel company, a very successful one at that -- he is committed to the ideals of electric power and of sustainable energy and is therefore encouraging competition, as he wants 'regular consumers' to have as much access as possible to this technology. The driving force behind Tesla was that he believed that he had to build an electric car because existing US car companies would not.
Another sign that the tide is turning and that Musk is starting to make his competitors sit up and pay attention is that Tesla is now manufacturing electric drivetrains for use in new plug-in vehicles from Toyota and Mercedes.

First Published Date:
03 Jun 2013, 12:05 PM IST
TAGS:
NEXT ARTICLE BEGINS