Inside the car of the future with Mercedes
Mercedes-Benz believes that when autonomous vehicles become the norm the car will become a living room on wheels.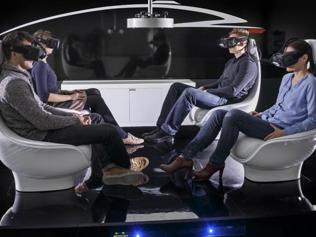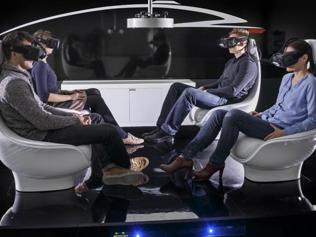 How-autonomous-driving-revolutionizes-the-interior-Photo-AFP
Mercedes-Benz believes that when autonomous vehicles become the norm the car will become a living room on wheels.
At its Sunnyvale research and development center in California, Mercedes is currently offering a virtual reality sneak peek of what it believes the car cabin of the future will look like.
The company will be building a real-life concept that will be unveiled at the 2015 CES consumer technology show in Las Vegas in January. But at a special event timed to coincide with the LA Auto Show, invited guests are being offered the chance to slip on an Oculus Rift headset and virtually immerse themselves.
'We are convinced that autonomous driving will be a central factor on the way to comfortable, accident-free driving,' says Prof. Dr Herbert Kohler, Head of Corporate Research & Sustainability and Chief Environmental Officer for Mercedes' parent company, Daimler AG. 'At the same time, it opens up new ways in which people can make the best use of their time on the road.' Kohler adds: 'The time spent in the car acquires a totally new quality. This is in keeping with the growing desire for privacy and individuality in a crowded and hectic urban environment.'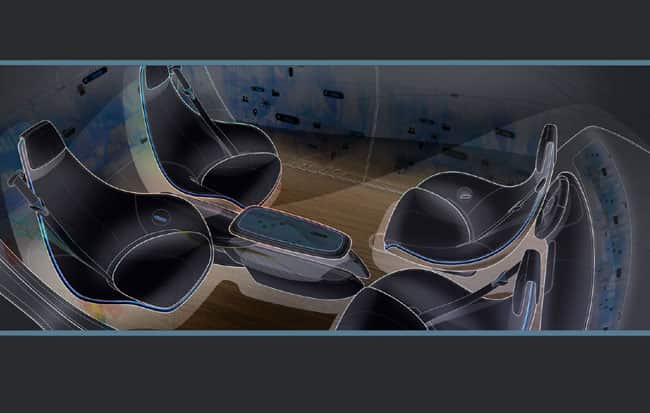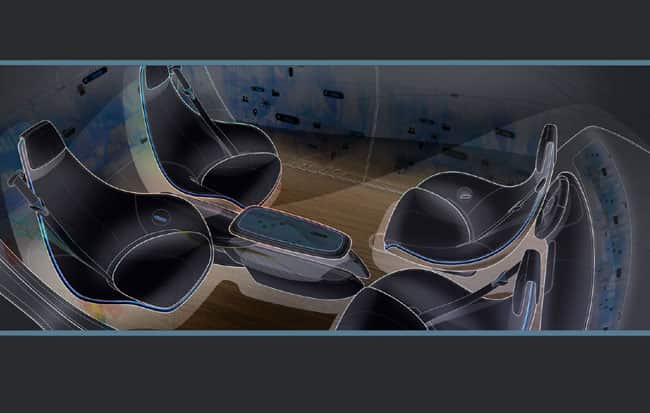 The concept will be on show in January at the 2015 International CES. Photo:AFP
Key to Mercedes's concept is special variable seating. Four lounge chairs that offer a taste of home and that can turn and pivot so that as, around a dining table, occupants can sit and face one another.
This freedom of movement, as well as feeling more homely, will give travelers the freedom and space to work or relax or simply make eye contact while in conversation.
In order to keep the occupants connected to the vehicle's systems and to the outside world, the car's interior controls and systems respond to gestures, touches and swipes but also monitor passengers' eye, hand and finger movements to pre-empt commands or requests.
As well as the interior of the future, Mercedes is also at an advanced testing stage with its autonomous driving systems. Its S 500 Intelligent Drive research and development car has already completed fully autonomous journeys on German roads and has recently secured a permit for tests on US highways.
First Published Date:
20 Nov 2014, 16:30 PM IST
TAGS:
NEXT ARTICLE BEGINS