Greener motoring choices: the new diesel engines and their gas-powered rivals
Diesel-powered cars might be more expensive to buy but they\'re cheaper to run, offer better fuel efficiency than gas or even hybrids and, thanks to a number of technological upgrades, have also managed to shed their image as sluggish, noisy and polluting.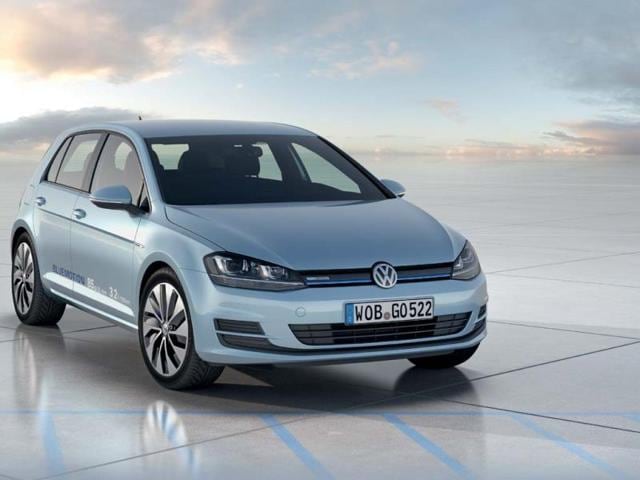 Diesel-powered cars might be more expensive to buy but they're cheaper to run, offer better fuel efficiency than gas or even hybrids and, thanks to a number of technological upgrades, have also managed to shed their image as sluggish, noisy and polluting.
The diesel revolution in Europe
So much so that diesels represent over 55 percent of new cars sold in Europe every year (rising to as much as 70% in France and Spain), and every major manufacturer from Audi, BMW and Mercedes Benz to Ford, Fiat, Volvo and Volkswagen offer a host of diesel options across pretty much their entire model ranges -- be they executive sedans, SUVs, minivans or mid-sized hatchbacks.
This European diesel revolution of the past 20 years is partly to do with diesel and gasoline being similarly priced fuels in the region but mostly thanks to a host of engine improvements -- most notably turbocharging to address sluggish acceleration, and common rail injection technology, which increases efficiency and responsiveness by increasing the pressure at which fuel is injected into the engine.
According to Bosch, these changes have had a massive impact even over the past decade. 'Motorists today benefit from much cleaner diesel cars than those that were on the market even ten years ago. As diesel car sales continue to rise, we are focused on constantly innovating new technologies that help reduce emissions from diesel cars and make them cheaper to run,' said Peter Fouquet, President of Bosch UK.
Improvements such as these are why the new Volkswagen Golf TDI BlueMotion offers a fuel economy of 88.3mpg and CO2 emissions of 85g/km, making it as clean as, yet more economical than, a Toyota Prius 1.8VVT-I hybrid (78.5mpg and 84g/km).
Hybrids outselling diesels in North America
Yet, on the other side of the Atlantic, it's hybrids like the Prius that are moving into the mainstream while diesels are still struggling for recognition. And despite the fact that even US brands like General Motors have started offering diesel engine cars, according to the US Energy Information Administration Annual Energy Outlook report for 2014, diesels only account for 2 percent of new car sales and even by 2040 are only expected to represent 4 percent. Whereas hybrids already account for 3 percent of all new cars on US roads and demand is growing steadily.
In the US, Volkswagen is responsible for almost 75 percent of all diesel car sales in the country -- 105,899 cars in 2013 -- and is in the process of launching its next-generation clean diesel engine, the EA288 engine, specifically for the US market, a move that should continue to enhance diesel's green credentials.
'The Volkswagen Group is a leader in Clean Diesel technology,' said Douglas Skorupski, Manager of Technical Strategy, Volkswagen of America. 'With the introduction of the new EA288 engine, we are excited that our family of TDI Clean Diesel vehicles is continuing to improve and will be even cleaner and more fuel efficient and powerful. We're excited to see the increasing numbers of customers able to enjoy the reliability, durability, fuel-efficiency and power of Clean Diesel engines.' The 2-liter turbocharged common rail direct injection four-cylinder unit offers up to 30 percent better fuel economy and 12-30 percent lower carbon dioxide emissions than comparable gasoline engines and will be fitted to new Golfs, Beetles, Jettas and Passats in late 2014 as well as a number of Audis.
The new engines might indeed help to make diesels more attractive to US buyers, but unless diesel fuel becomes easier to find at the majority of filling stations and prices for it come into line with those for gasoline, converting the country will be a mammoth undertaking.
Technologies for varying needs
However, even in Europe where drivers have wholeheartedly embraced it, diesel power isn't always the best way of cutting pollution or increasing fuel economy, as a recent car ban in Paris highlights.
In March, pollution levels hit 180 microgrammes of PM10 particulates per cubic meter for five days in a row (the safe limit is 80). And although PM10 particulates are emitted by heavy industry and heating systems, they are also emitted by cars, and, in particular, diesels.
Modern diesel cars have to be fitted with a diesel particulate filter (DPF) for this very reason. However, they take time to heat up and start working properly. Not a problem on longer journeys, but for short, city-center trips of less than 10-15km they can be ineffective. And in the worst-case scenario can help to contribute to situations such as the one in Paris. As do the thousands of much older diesel cars already on the capital's streets without the latest pollution-reducing technologies.
And as emissions regulations get tighter still, the cost of making smaller diesel engines meet the standards will become prohibitive. This is why manufacturers like Ford, Fiat and Volkswagen are focusing on swapping large capacity petrol engines for large capacity diesels in bigger cars and instead developing small super-efficient petrol-power units for city cars and smaller family cars.
For example, the Ford Fiesta 80PS 1-liter EcoBoost offers CO2 emissions of 99g/km and 65.7mpg combined fuel consumption. Yet thanks to turbochargers is quick enough to keep up with traffic, making it the ideal city car.
Likewise, Peugeot's brand new range of PureTech engines, announced in March, range from 1- to 1.2-liters yet can compete in terms of power with 1.6-liter units.
Denis Fourchon, Chief Engineer of PureTech, said 'Our main objective with the PureTech engine was to have a real benefit in fuel economy without any drawbacks in the 'fun to drive' of PEUGEOT cars. We believe we have done this and have reached our target. For example on the new 308, the result is 21 percent greater economy than in a previous generation car with the four-cylinder 1.6-liter VTi / THP engine.'
But more stringent emissions regulations won't kill off diesel. Their greater efficiency makes them ideal for use in a hybrid powertrain. The Volkswagen XL1 is the world's most fuel efficient car -- 313mpg -- and it's a diesel, albeit one with an electric motor too. But with its €111,000 price tag and extremely limited Europe-only production run of 250 examples, it's not ideal for everyone.
However, the technology behind it and similar innovations are accessible. Bosch has already helped to develop affordable diesel hybrids such as the Peugeot 3008 Hybrid4 -- launched back in 2011 -- and is confident that the technology can reduce fuel consumption in diesel cars by 40 percent and help car manufacturers meet the European 2020 emissions target for new car CO2 emissions of 95g/km.

First Published Date:
26 Mar 2014, 03:05 PM IST
TAGS:
NEXT ARTICLE BEGINS