Creta makes best start with 6,783 units sale in first month
After receiving close to 10,000 prebookings before its launch, Creta outsold any other SUV in its first-month- sales with 6.783 units in July. Analysts feel the Hyundai car may not be able to sustain. S Cross may have an impact from August.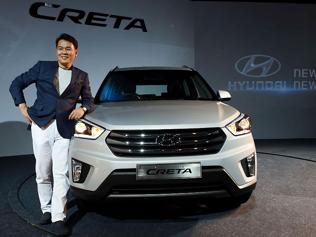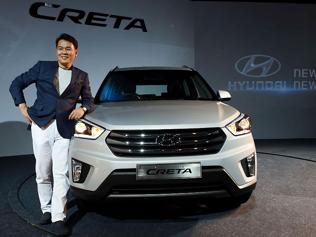 Managing Director and CEO, Hyundai Motors India limited, B S Seo poses during the launch of the Hyundai Creta in New Delhi. Photo: AFP
In its very first month of launch, Hyundai Creta has notched up sales of 6,783 units - the best start ever for an SUV in India.
Creta's main competitors like Renault Duster, Ford EcoSport and Nissan Terrano witnessed sales of 1194 units, 4715 units and 3079 units respectively in their first month. The car also outsold India's largest selling SUV for almost a decade Mahindra Bolero in July taking over the leadership position in the category. Last month was the first time since 2010 that Bolero finds itself outside of the top 10 in the domestic market.
With bookings of over 27,000 units and a waiting period stretching upto 4 months for some variants, Hyundai is ramping up production at its Chennai factory to produce 7500 units of the SUV per month.
'We have got just the kind of started we were aspiring for with the Creta,' said Rakesh Srivastava, senior vice president, sales and marketing, Hyundai Motor India Ltd. 'We advanced the launch of the car from September to July as we wanted to take the initiative. Now our problem is to make enough cars and keep the waiting period in check. The customer is very demanding in this segment.'
Read: Hyundai Creta review: This pseudo SUV scores on appearance, design
Generally, sales number of any new car tapers off after the first few months. The average sales of Duster, Terrano and EcoSport stabilised at around 2200 units, 1000 units and 4000 units respectively. Average sales of the Bolero over the last 6 months are around 7900 units. Analysts say Creta may face stiff competition from Maruti S Cross that was launched on Wednesday and the first months sales is not a yardstick.
'Every new product creates some sort of excitement in the market and Creta has been riding on a lot of hype,' said Pradeep Saxena, executive director, TNS Automotive. 'Eventually, sales always stabilise at a lower level. A great start is a good thing but not a guarantee for sustainable success. Bolero is not really Creta's competition as it caters to a different consumer. It will be interesting to see whether there will be any impact of the S Cross on the Creta.'
With a refreshed Bolero and Mahindra's upcoming sub 4 metre TUV3OO also on the anvil, the shake up in the SUV market is truly on.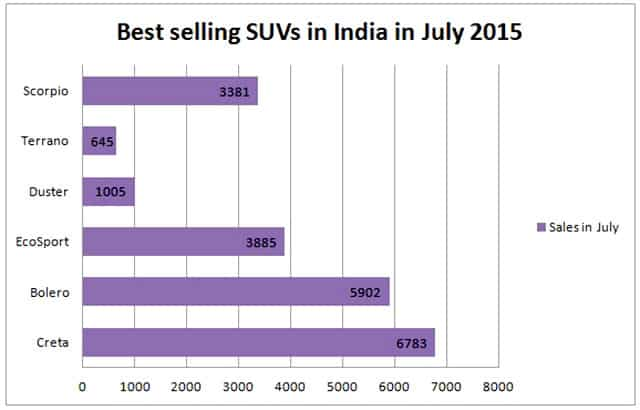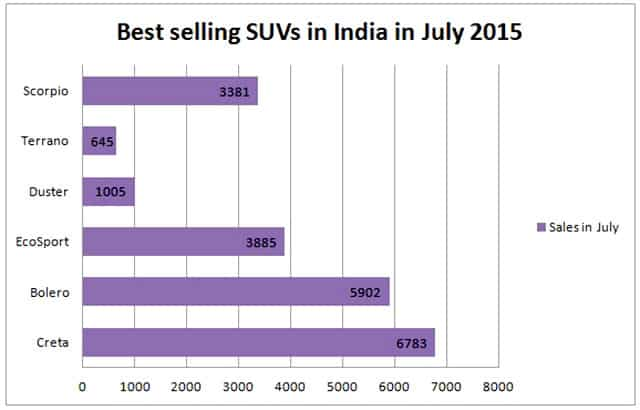 First Published Date:
07 Aug 2015, 02:21 AM IST
TAGS:
NEXT ARTICLE BEGINS