BMW X3 review: This new SUV has what it takes to be a class leader
It looks like a scene straight out of a post-apocalyptic future. Stone crushers bang away madly, overladen antiquated trucks haul cargo across dirt roads, and then, just to add that finishing touch, there are abandoned sections of elevated road left partially finished. It's a Mad Max set alright. What makes it particularly appealing is that you can find almost every type of road surface here. There are flat, hard-packed dirt roads, wide open gravel sections, stretches of broken tarmac, and even a few perfectly paved new tarmac sections further up that meander and wind their way out. What a mix, what a place to give BMW's new X3 a thorough workout.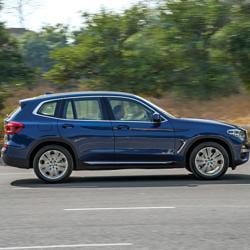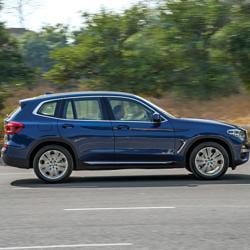 BMW's new X3 may not be much larger in absolute terms, but the design makes it look like a barely shrunken X5.
But first, a quick walk around; this car really does look like an X5 from certain angles. It may not be much larger in absolute terms, but the design makes it look like a barely shrunken X5. This is particularly true from the side on, where the larger bonnet, larger 'squared' wheel arches and the more substantial tail-lights and bumper scream X5. Up front, the X3 gets a larger, taller and more prominent kidney grille with slats that open and close, and the 'double-barrelled' headlights with their neat LED 'inserts' placed high, make it look even more grown up. Much of the dynamic improvements on the latest X3 stem from the fact that this third-generation car is built on BMW's new CLAR platform. The doors and bonnet are now done in aluminium and, the new X3 is said to be stiffer and 55kg lighter than the one it replaces.
First impressions once behind the wheel are extremely positive. This SUV has clearly grown up. Insulation is so much better on the inside, you notice it immediately. The diesel rattle is now well muffled at low and medium engine speeds, the cabin even feels better cocooned from the world outside, and BMW has even used acoustic glazing on the windscreen to lower noise levels. And the hush continues even when I accelerate away aggressively, with the engine remaining relatively muted for a diesel. This 190hp, 2.0-litre diesel does feel a bit sluggish, mainly due to some initial turbo lag, but put your foot down and go past 2,000rpm and a nice slug of torque pours in, washing all the lethargy away. Shift to 'Sport' and the X3 becomes even more engaging.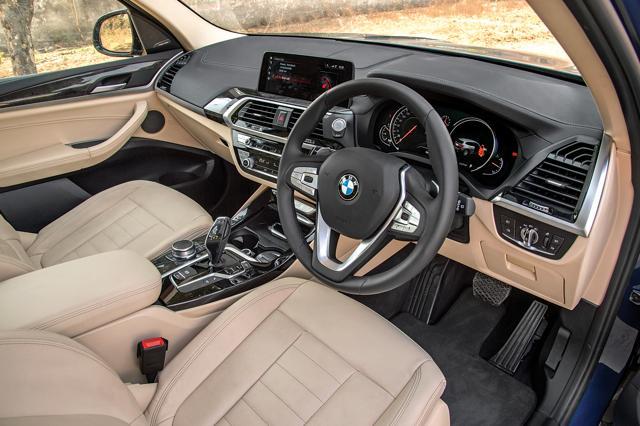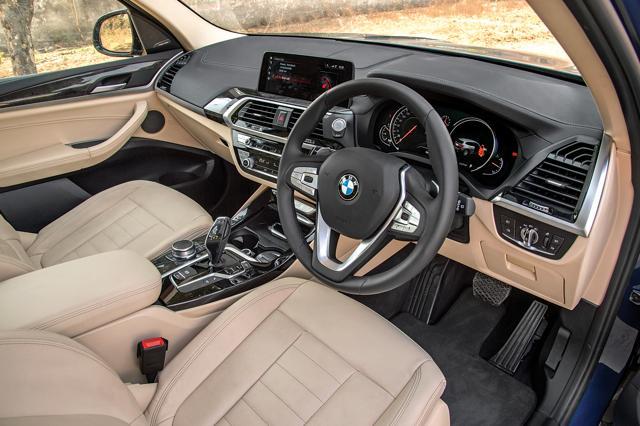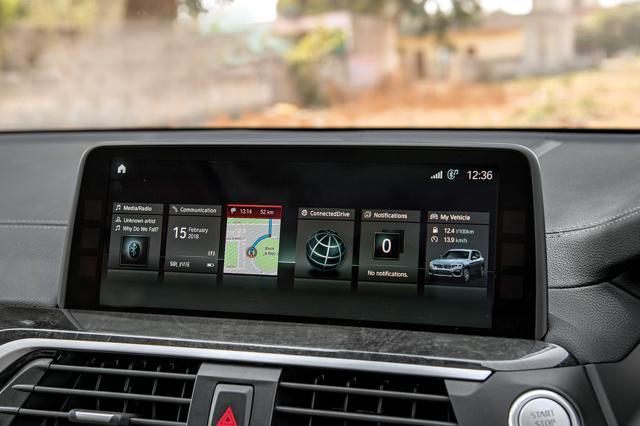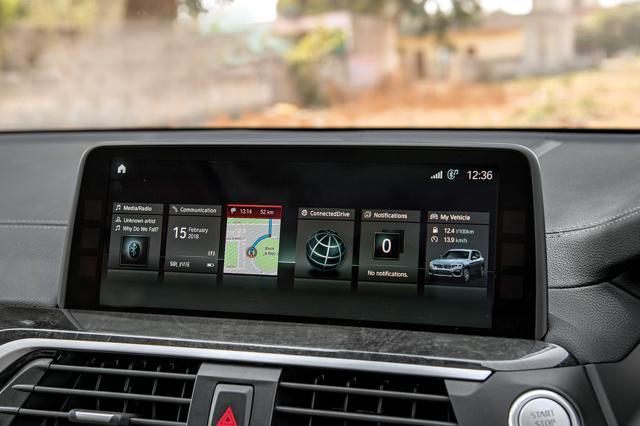 Trending Cars
Find more Cars
I'm forced to slow down, as we cross a section of poorly paved roads; good time to pay attention to ride quality. I select 'Comfort', as this SUV comes with adjustable dampers and coil springs (incidentally the best combination for low-speed ride), and then even though these are among the worst roads you are likely to encounter, the X3 manages to round off a good majority of the edges. The suspension has plenty of travel. The X3 remains flat and seldom pitches, and what makes the ride even better is that BMW has reduced the unsprung mass of the wheels by using plenty of aluminum suspension bits and lightened components like hollow anti-roll bars. So, instead of going 'bang bang' like a heavy hammer, the wheels now only skip lightly over the myriad surfaces that make up our roads. On the faster and smoother roads that follow, the BMW shines even more. The inherently rear-biased four-wheel-drive system gives it fantastic balance. The steering is a bit too weighty in 'Sport' though and feels slightly artificial too, but apart from that, the X3 just goads you into going faster and faster. And it drives in a similar manner once back on tarmac. There is a bit more roll than expected but push a little harder and the X3 settles on its springs nicely. Even grip levels at the front and the rear are beautifully balanced. The faster you drive the new X3, the better it gets.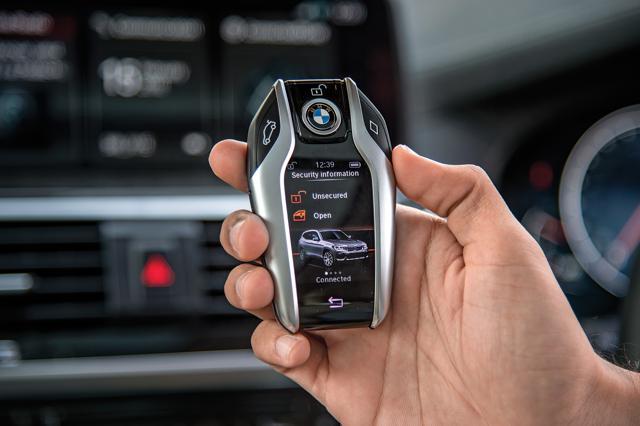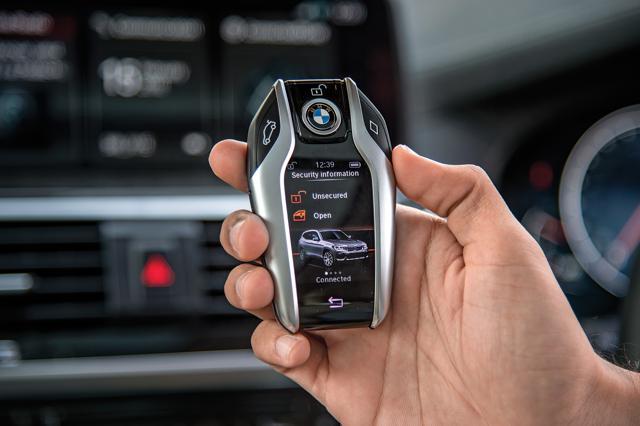 The new X3 cabin feels a bit wider on the inside. Built on a longer wheelbase, there's more legroom, both at the front and at the rear, and BMW has clearly upped the luxury quotient as well. Quality levels are now in fact similar to those on the 5 and even 7-series. A lot of the buttons are 'electroplated', as on BMW's larger sedans, and what's nice is that the small fiddly buttons are now gone. Buttons and switches work with a satisfying click and fit, finish and functionality are now easily as good as on competitors like the Audi Q5. Even the driving position and seats feel better now; I never did like the slim-backed seats on the previous-gen car much anyway.
Material quality is also first rate. The padded dash and door pads give the cabin a well-crafted look, the seats are real leather (BMW calls it Dakota leather), unlike those on the Merc GLC, and the design of the digital-only instrument panel, air con controls, and iDrive screen complement each other perfectly. It is true the dash is similar to that on the 5-series, but there's no denying the huge step up in quality and luxury overall. BMW's sixth-gen iDrive also takes things to the next level, with its new horizontally aligned menu and slick functionality. The wide screen is super-sharp and can be controlled via the rotary iDrive controller, the touchscreen, or even voice - and this makes it unique. And doesn't that three-spoke M Sport steering wheel just hit the spot? It's just so beautifully crafted.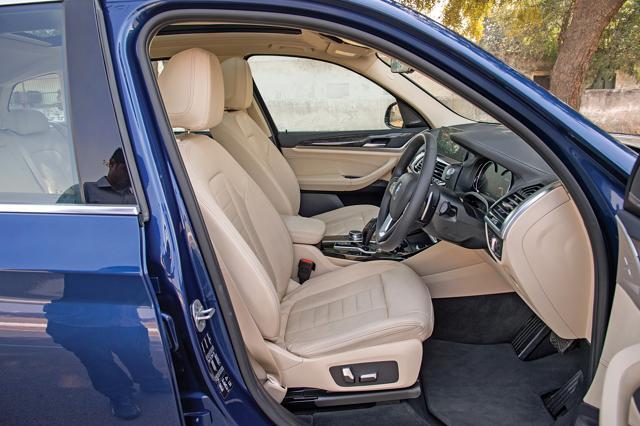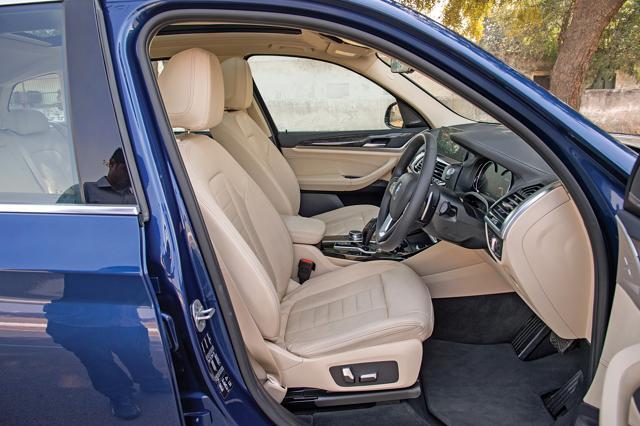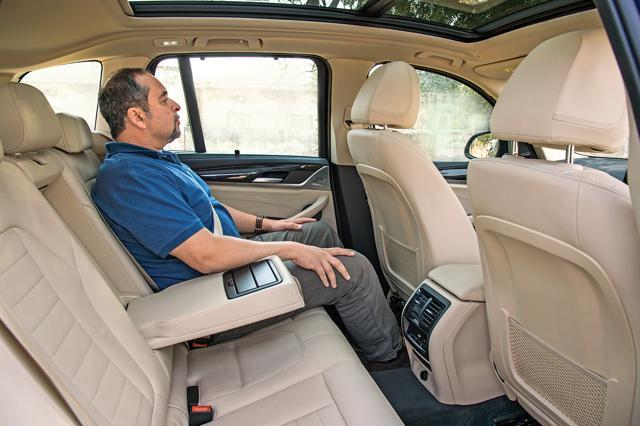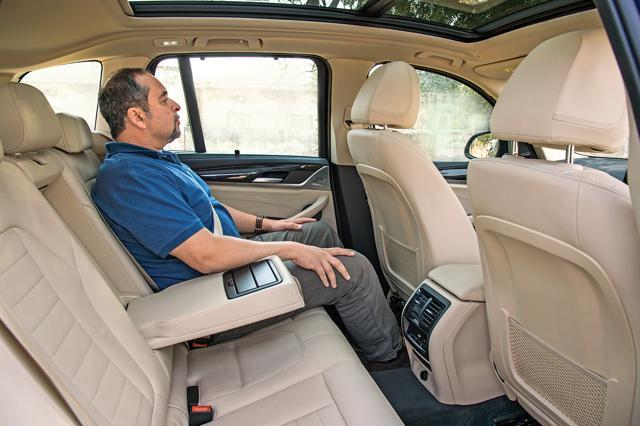 Kneeroom in the back is slightly increased due to the 50mm longer wheelbase, and the new seats are wider and also more comfortable. The seatbacks even recline, taking pressure off your lower back. Thigh support, however, could have been a bit better; a seat with a longer squab would have gone a long way in increasing comfort levels. But passengers sat in the rear get their own climate control, individual window shades, and the seats can be split in a 40:20:40 configuration for an expanded boot capacity. The boot currently holds 550 litres with a space-saver spare sitting beneath the floor.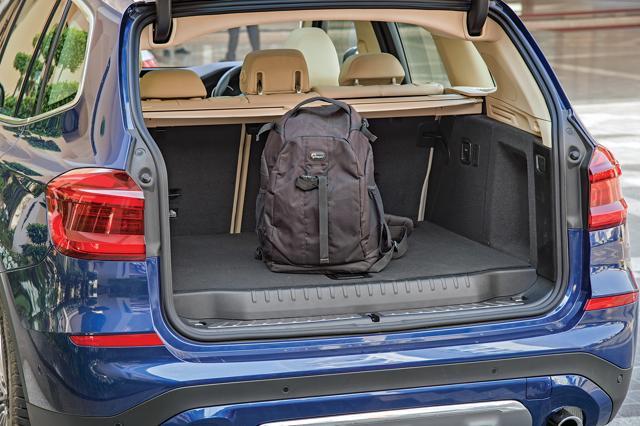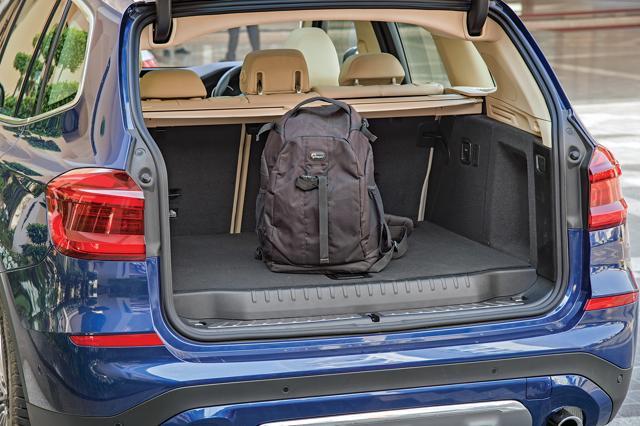 While the final specification hasn't been announced for India, it is likely that other delight features will make it to this SUV - stuff like the screen-based 'display key', wireless charging for mobile phones and that crowd favourite, a massive panoramic sunroof. However, Apple CarPlay or Android Auto is unlikely, and BMW's best party trick, gesture control, is likely to be missing too.
Expected sometime in April, the X3 will be priced very competitively with the other cars in its class (somewhere around the ₹56 lakh mark). It, however, will come into a class bursting at the seams. The new X3, however, is no pushover. In fact, it is far from it; in many ways, it has what it takes to be a class leader.
First Published Date:
17 Mar 2018, 09:27 AM IST
Recommended for you
View all
NEXT ARTICLE BEGINS


Shop Now

55% OFF

21% OFF

73% OFF