Audi A1 gets a frugal facelift
Audis baby car is starting to grow up and as it gets older and wiser its also becoming more responsible.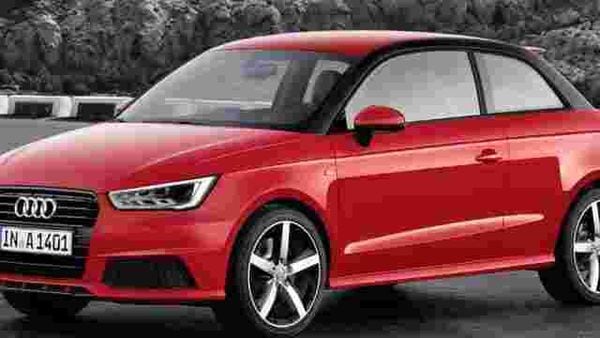 Audi's baby car is starting to grow up and as it gets older and wiser it's also becoming more responsible.
So, as well as a new nose job -- courtesy of a redesigned front grille font bumper and optical signature (i.e., its headlamps make a new pattern when illuminated) -- it's also getting new, more efficient engines that sip -- rather than gulp -- fuel.
The most impressive of these powertrains is a 1-liter, three-cylinder direct injection engine, which is making its world debut in the A1. Despite its tiny size it can deliver 95bhp, offers 65.7mpg (4.3l/100km) and average CO2 emissions of just 99g/km.
It is joined by an equally new 90bhp turbodiesel engine that ups the efficiency stakes even more -- 83.1mpg (3.4l/100km) and CO2 emissions of 89g/km.
However, one of the reasons that Audi has managed to sell over half a million A1s to date is because they're rather fun to drive and the company hasn't forgotten this.
Therefore, as well as new levels of frugalness, the refreshed model is also getting new levels of handling and control.
If ordered in 'Sport' guise, the car will come with adaptive damping as standard so that it can be set up to suit the road or driving conditions. Audi has also tinkered with the steering so that it becomes heavier as speed increases to improve stability and control even further.
Of course, there's no need to stop at the Sport model and the range-topping all-wheel-drive S1 is being carried over to 2015 complete with the same 2-liter 231bhp engine. And with the new chassis and steering improvements it will be even more potent.
But regardless of plumping for horsepower or fuel economy, all new A1 models will come with the option of Audi's latest infotainment and connectivity features and can be specified with a wi-fi hotspot.
First Published Date:
17 Nov 2014, 11:54 AM IST
TAGS:
NEXT ARTICLE BEGINS