2014: the year the crossover crossed over
SUVs and crossovers have never been in higher demand and the trend looks like it\'s here to stay. But what is it about cars with a utilitarian vibe that is proving so popular?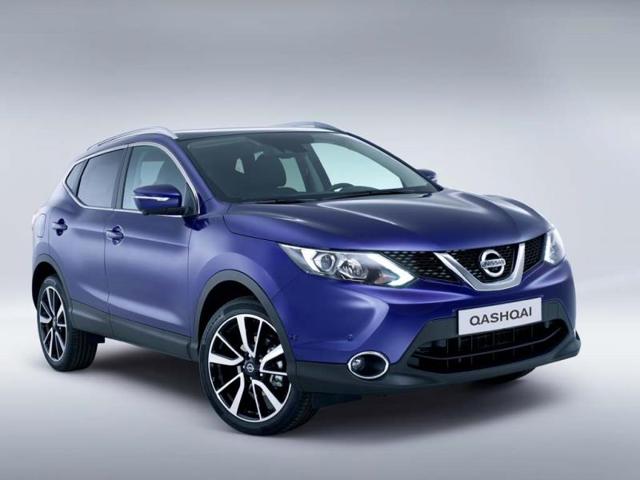 SUVs and crossovers have never been in higher demand and the trend looks like it's here to stay. But what is it about cars with a utilitarian vibe that is proving so popular?
Automotive trends don't start or stop overnight.
It takes billions in investment and five years of development work to bring a new car from the sketchpad to the forecourt. Rather they start slowly then keep building momentum year after year. A perfect example is the SUV 'crossover,' where demand for cars with a utilitarian look but a refined feel seems to be showing no signs of abating.
In fact, according to IHS Automotive, demand for cars that fall into the SUV segment is up 88% since 2008, which makes it the fastest growing segment around the world.
One in five new cars on the road is of the SUV variety and everywhere you turn a manufacturer is offering either a new serious off-roader from the likes of Land Rover or a fun crossover such as the Fiat 500X.
The Chinese and American markets are currently driving global car sales -- two regions where the SUV look has long been coveted -- and therefore trends. But in Europe too utility vehicles grew from 8% of the market to 19% between 2008 and 2013.
And driving much of that demand in Europe is the Nissan Qashqai, which in November set a new sales record for a vehicle built in the UK -- taking just six years to achieve 2 million vehicles sold.
But when there is so much choice on the market, from people carriers, to coupés and luxury sedans, why are consumers gravitating towards vehicles like the Qashqai and its growing list of competitors?
Nissan's Ian Tonkin says that, simply put, they offer owners the best of both worlds: 'Modern crossovers and SUVs provide owners with enhanced space and practicality when compared to a C- or D-segment car. In addition, a high-riding driving position gives drivers a good view of the road ahead. Crossovers in particular also deliver, in some cases, greater efficiency than D-segment rivals, which is attractive to buyers.'
In the US, where the love affair with the traditional SUV is so entrenched that the relationship only gets put on hold when emissions laws change, tax legislation is altered or there is uncertainty about gas prices, the popularity of the Crossover segment has been nothing short of remarkable.
If IHS's figures are broken down so that 'true SUVs' and crossovers are separated, then in the US, crossovers are currently outselling SUVs and minivans combined and are second only to 'cars'.
But more traditional SUV sales are booming too and partly due to the fact that companies are making their latest models more comfortable, less agricultural and more fuel-efficient.
Jim Farley, Ford executive vice president, Global Marketing, Sales and Service says that SUVs now account for 23% of Ford's global sales. He forecasts that by the end of the decade that figure will have risen to 29%. He also believes that the car that first ignited the American public's passion for 4X4s is the Ford Explorer, which he describes as 'The SUV America fell in love with -- a vehicle built for the perfect family adventure.'
The new 2016 Ford Explorer, which made its global debut at the LA Motor Show in November is indicative of this growing trend. It is the most refined SUV that Ford America has ever developed and boasts class-leading fuel economy and levels of safety technology and creature comforts one normally associates with a Cadillac or Lexus.
And even though it has serious off-road capabilities, its four-wheel drive features were played down at its launch in favor of highlighting its car-like handling and attention to cabin detail such as USB charging ports integrated into every seat.
The popularity of the crossover shows no signs of abating, in fact, if anything 2015 could be the year when the trend really hits its peak and goes premium with new launches from Audi, Alfa Romeo, Bentley, BMW, Jaguar, Maserati and even Lamborghini.
First Published Date:
15 Dec 2014, 03:21 PM IST
TAGS:
NEXT ARTICLE BEGINS