The Evolution of Electric Two-Wheelers in India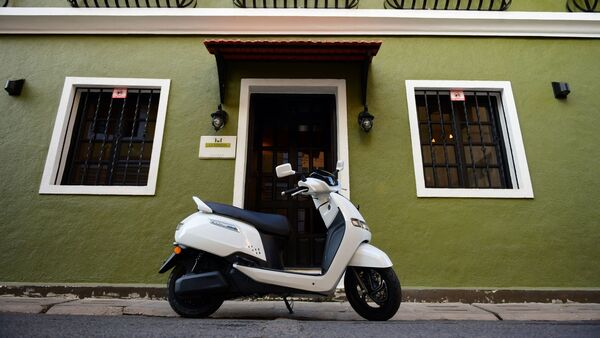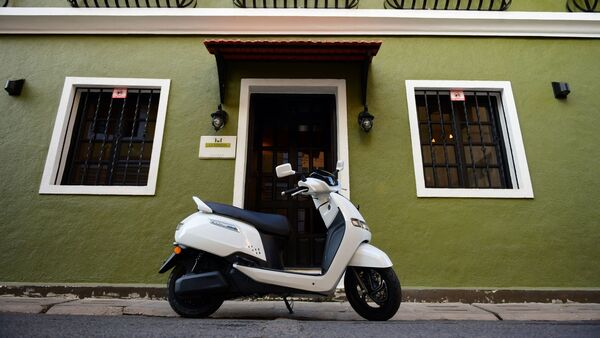 One of the most notable developments in the Indian ETW industry over the past five years has been the launch of innovative electric two-wheelers.
India loves its two-wheelers. From our massive cross-country highways to our congested city gullies, the streets across our country are packed with bikes and scooters. For a number of reasons, including widespread affordability, easy maneuverability through heavy traffic, and ease of finding parking spots, two-wheelers have always been India's choice of mobility. Now, as electrification sweeps across this sector, the two-wheeler (TW) segment is experiencing a vibrant transformation.
Trending Cars
Find more Cars
According to Vahan Portal, EV registration in India jumped to10.20 lakh in 2022 from merely 3.29 lakh in 2021 — almost a three-fold increase. With ever-growing environmental concerns, conscious consumers migrating towards sustainable mobility, and the rising cost of fuel, this market is only expected to reach greater heights. Combine all these reasons with India's evident love for two-wheelers and we get an industry that's bound to reshape our idea of mobility. To analyze the evolution of electric TWs even further, let's dive in and take a closer look.
Industry Evolution: Looking Back at the Last 5 Years
Over the course of the last five years, India's e-two-wheeler segment has seen substantial innovation and exponential growth. In accordance with the Indian government's Faster Adoption and Manufacturing of Hybrid and Electric Vehicles (FAME) scheme, initially launched in April 2015, electric vehicles (EVs) have been widely accepted across the country. This initiative, along with numerous other policy measures such as subsidies and tax incentives, has massively driven the growth of ETWs in recent years.
With heavy backing from the government, the last five years of electric mobility in India have seen a major increase in the number of players. Unlike the early days with a handful of large manufacturers dominating the industry, the segment is now divided between established players and newcomers alike. Some of the major players in the current Indian ETW segment includeTVS,Bajaj Auto, Hero Electric, and more recent newcomers like Ola Electric, Okinawa Autotech, Ather Energy, and Revolt Motors. Together, these companies and many others have propelled the ETW segment in India.
One of the most notable developments in the Indian ETW industry over the past five years has been the launch of innovative electric two-wheelers.TVS Motor, one of the largest manufacturers of two-wheelers in India, launched the iQube electric scooter. Equipped with a 4.4 kW electric motor, the ability to reach a top speed of 78 km/h, and a range of up to100 km on a single charge, the iQube ushered in an age ofreliable technology and features in electric two-wheelers. Check out the features of sleek and stylish TVS iQubehere.
With the favorable government incentives and the ongoing push for innovation in theETW industry, sales have gone up tremendously in the last five years.According to Vahan Portal, CY2022 witnessed a surge in electric two-wheelers sales in India with a 305 percent growth compared to the previous year. From humble beginnings to now a thriving industry, the last five years have been monumental for ETWs in India.
Understanding the Reasons for Growth
As discussed earlier, there are a number of contributing factors to the growth of India's electric two-wheeler segment. A few of the fundamental reasons are discussed below:
Environmental concerns and sustainable measures: With ever-growing concerns over the impact of fossil fuel-powered vehicles on the environment, sustainable approaches to mobility have become essential. In order to eradicate CO2 emissions and contribute to a greener tomorrow, ETWs have emerged as an eco-friendly alternative.
Successful government incentives: The Indian government has played a major role in ensuring the growth of the ETW industry. With successful schemes such as FAME and FAME II encouraging electric and hybrid vehicle purchases with financial support, ETWs have become more affordable and accessible to the general public.
Rising fuel prices: In India, the cost of petrol and diesel has been rising steadily, making it expensive for people to travel using conventional vehicles. Due to their lower operating costs and minimal maintenance requirements, electric two-wheelers represent an economical option.
Technological advancements in electric mobility: Electric two-wheelers are now more dependable, effective, and practical to use thanks to the rapid advancements in electric vehicle technology in recent years. The range and performance of electric two-wheelers have also improved due to advancements in battery technology.
A Closer Look: TVS iQube
A prominent vehicle making waves in India's ETW landscape has been the TVS iQube. Initially launched in January 2020, the iQube came equipped with the best-in-class features for an electric scooter, making it a huge success. Now, similar to the 2020 version, the new 2022 versions of the TVS iQube have come in to reinvent mobility solutions for the Indian populace.
With three brand-new versions, the standard TVS iQube, the iQube S, and the iQube ST, TVS provides an option for a diverse range of customer needs. Having been launched in May 2022, the new iQube has already sold close to 1,00,000 units, making the new and improved iQube models an instant hit. According to Vahan vehicle registration data, TVS holds19.5 per cent market share in the electric two-wheeler segment in March.Book your TVS iQube today!
The Future of Electric Two-Wheelers in India
As India moves toward a greener and more sustainable future, the country's prospects for electric two-wheelers appear bright. Over the course of recent years, the government's push towards electric mobility, increased awareness about climate change, and the rising demand for eco-friendly transportation options have all played a crucial role in shaping the future of ETW in India. With the introduction of innovative new vehicles such as the TVS iQube adding to an already vibrant ETW landscape, we are witnessing a progressive new age for electric two-wheelers in India.
Disclaimer: This article has been produced on behalf of TVS by HT Brand Studio.
First Published Date:
29 Apr 2023, 13:19 PM IST
Recommended for you
View all
NEXT ARTICLE BEGINS


Shop Now

55% OFF

19% OFF

73% OFF