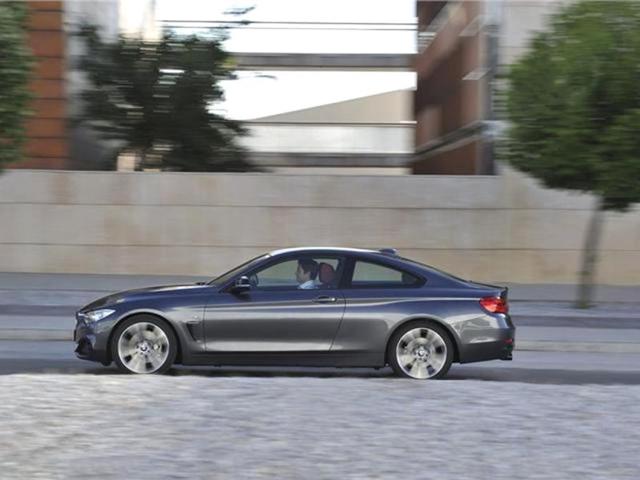 You can buy a BMW, Merc, without emptying your bank
2 min read

.

Updated: 26 Aug 2013, 10:55 AM IST

With the domestic automotive industry reeling under a slowdown, companies like Mercedes, BMW, Audi, Volvo and Jaguar Land Rover are offering more pocket-friendly schemes. Manu P Toms reports.

With the domestic automotive industry reeling under a protracted slowdown that has not spared even the luxury segment, companies such as Mercedes, BMW, Audi, Volvo and Jaguar Land Rover are offering schemes to make their cars more pocket-friendly.



Mercedes Benz is attracting potential buyers of its small cars, the A Class and B Class, with instant loan approvals and seven-year funding — a rarity in the luxury car space that is now becoming commonplace.
Similar Bikes
Its financing arm, Mercedes Benz Financial, offers 'supersonic loan approvals' to give preliminary credit approval within 30 minutes of application. All a buyer needs to do is to fill up the form. By the time he returns to the dealer from the test drive, a soft credit approval is ready.
Mercedes Benz financial offers financing solutions with EMIs starting at ₹25,555 for A Class and B Class cars. Also, pre-approved loans to professionals with an auto loan track history are available for a period of 60 months.
Similarly, Audi is offering 7-year or 84-month finance scheme, besides four-year extended warranty and four-year free service. Recently Audi had a special finance scheme for its compact SUV Q3 for the first 100 customers on the first anniversary of its launch.
'We are increasingly seeing a new segment of younger buyers in the entry-level segment of luxury cars... young professionals, executives, first generation entrepreneurs etc,' said Michael Perschke, head, Audi India. 'Over the last 18 months, we saw a lot of customers looking at ₹25,000-50,000 EMI option.'
The age profile of customers for luxury cars is changing, thanks to the lower entry-level brought by the compact cars. And companies are looking to cash in on this by making these cars more affordable to young consumers with limited budgets.
'We believe the new generation cars portfolio of Mercedes Benz India will play a pivotal role in the long run in the Indian market,' said Eberhard Kern, managing director and chief executive officer, Mercedes Benz India.
'The beginning for these compact cars has been extremely encouraging for us. We estimate 25% of our total volume will comprise the NGC cars, that is A-Class and B-Class combined,' Kern added.
'We have seen two groups of customers buying our new generation compact cars. One of these groups already own a luxury car and are well accustomed with the product. The second is people who are successful and self-made, representing the successful globe-trotting professionals who want to establish a trend. These customers are joining the luxury car band wagon by upgrading from other brands,' Kern said.
Mercedes Benz got 400-plus bookings for the A Class within 10 days of launching the car, and sold more than 500 units of B Class petrol since its launch in September 2012.
Through schemes such as operating lease, the affordability of luxury cars has also come down, enabling traditional consumers from a segment below to go for a Mercedes, a BMW or an Audi.
This marks a departure from the marketing initiatives of the past, when companies banked on discounts and free accessories to sweeten deals.
For the beleaguered luxury car segment that is poised to register its first decline in annual sales, only time will tell whether these schemes would be enough to overcome the setback.