Yeti 2.0: a good thing, but pricey
Skoda may have repeated its pricing folly from the first time round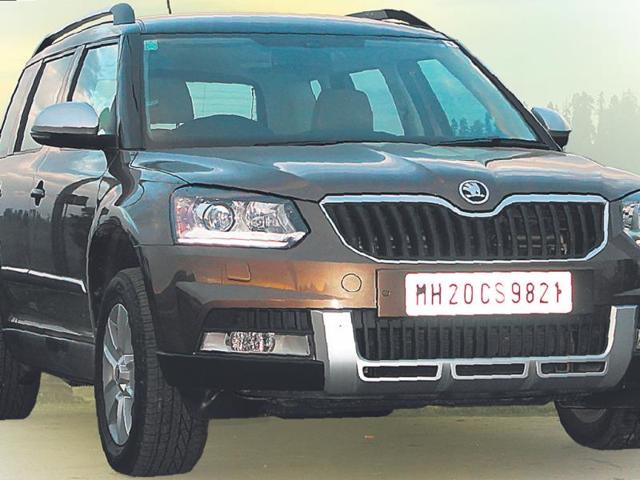 Four years ago, when Czech car maker Skoda launched its first SUV, the Yeti, in India, there was no "compact SUV" category in the market. Even in today's ter ms, the Yeti probably fits squarely in this category, but in 2010, India did not have an appetite for a car as European as the Yeti, and it never found many takers.
However, the Yeti did remain a desirable car in the minds of the consumer, and always had capablity to hold its own on the road.
Times have changed, and so has the consumer, so Yeti is making its second coming. Is it still desirable?
Subtle Changes
Skoda would like you to believe there are dozens of changes, but Yeti 2.0 essentially retains the stance and technology of the outgoing version. At just over 4.2 metres long, it will not inconvenience you in city traffic, while 180mm ground clearance ensures you g et that vantage view that is so essential in an urban SUV.
Some changes are worth mentioning, though. The front headlamps are new, with horizontal daytime running lights seen in the new Octavia. The tail lamp cluster is also new, but the car retains the hatch-like persona with its chopped roof. Yeti 2.0 is a chip off the old block.
Intel Inside
Apart from a new steering wheel, the interiors are pretty much unchanged, and there is little to complain about. The Yeti has an uncluttered dashboard design and remarkable build quality. There is nothing flashy as some cars these days tend to be (read Mahindra and Hyundai) but barring a USB slot, there is nothing you would really miss. Bluetooth connectivity makes up for it. The wheelbase at under 2.6 metres makes the rear seats a trifle cramped, and the car is not wide enough to accommodate three adults at the rear, so it is strictly a comfortable four-seater with a decent 416-litre boot.
Pleasant Drive
The car is offered in two variants — front-wheel and allwheel drive—that share the same 2.0-litre turbocharged diesel engine. India does not get petrol versions, and they may not be required either. Nobody would buy a Yeti only for daily commuting. The engine has been tuned according to the vehicle's capabilities so that front wheel drive versions makes 110 PS power and 250 Nm torque, while the allwheel drive gets bumped up power at 140 PS and 320 Nm torque. The latter also gets an extra gear in a 6-speed manual transmission, but an automatic variant is absent.
Both versions are fun to drive. For everyday use, the 4x2 is more than sufficient. The low-end torque ensures smooth in-gear acceleration without compromising on top-end power. The suspension is on the stiffer side, as you would expect from a European car, but it corners remarkably well and that more than offsets the demerits.
The extra power and torque in the 4x4 comes in handy when off roading, but Yeti is not really a true blue off-roader. Its biggest advantage is the dimensions, which never overwhelm you, and the knowledge that you are in control, always.
The biggest criticism for the outgoing Yeti was its price, and that only gets worse with the new one. At ₹ 19-21 lakh in Delhi, this is not a cheap vehicle. It does not behave like one either, but at that rarified price altitude, buyers would become aware of how close they are to an Audi Q3 or a Toyota Fortuner, and most may choose to climb on.
First Published Date:
12 Sep 2014, 10:09 AM IST
TAGS:
NEXT ARTICLE BEGINS