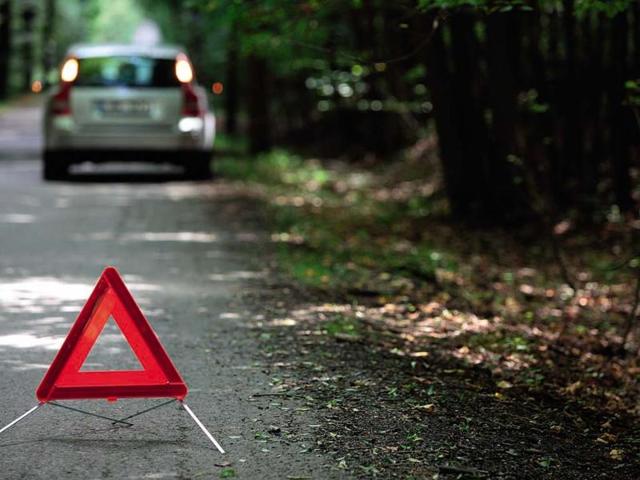 What's the right policy?
7 min read

.

Updated: 05 Dec 2012, 12:48 PM IST

A lot of the queries submitted by readers to the WhatCar? Helpdesk are related to new-car warranties. It's an area of car ownership that isn't always black and white, and far too many people's warranty claims get lost in grey areas.

Knowing what your warranty covers is vital if you don't want to be left pulling your hair out.

A lot of the queries submitted by readers to the WhatCar? Helpdesk are related to new-car warranties. It's an area of car ownership that isn't always black and white, and far too many people's warranty claims get lost in grey areas.
Similar Bikes
A new-car warranty is a legal contract between you and the manufacturer; it's the piece of paper you rely on if something goes wrong and, in recent years, manufacturers have even offered attractive deals on extended warranties for after the basic one runs out.
But our experience suggests that, quite often, owners are not very clear about which car parts are covered under warranty and in cases of malfunctions or parts failures, the claim isn't entertained by the manufacturer. Customers expect a blanket coverage and that's just not the case.
What does a new-car warranty cover?
It is basically a vehicle manufacturer's guarantee that it will repair or replace, without charge, all items that fail on your car as a result of manufacturing defects. Most mechanical and electrical components are generally covered. New-car warranties generally last for two years, but manufacturers are increasingly providing the option of an extended warranty that can be purchased at an additional cost. The length of cover varies from manufacturer to manufacturer.
But read the small print carefully, because many items, including wear-and-tear parts such as brake pads, bulbs, clutch discs and rubber parts are mostly not covered under warranty. In fact, we'd be very surprised if you find a new-car warranty that does cover these things.
Then there are certain parts like tyres and batteries which, although not covered by the manufacturer, are covered under a separate warranty provided by their individual vendors. It's also a good idea to go through the warranty booklet that comes with the car to fully understand what is included in the warranty and what is not.
Must I get my car serviced by the authorised dealer?
All manufacturers recommend that you get the car serviced at an authorised service outlet. Free services are generally offered within the warranty period and act as incentives for the buyer to get the car serviced by the manufacturer's network.
An extended warranty is another incentive and gives you the assurance that if something goes wrong beyond the default warranty period, your wallet will be protected. However, these are also intended to keep you coming back to the manufacturer's authorised network for your car's servicing and maintenance needs; extended warranties encourage your loyalty.
The thing to keep in mind is that servicing and repair bills make up around 40 percent of the lifetime cost of owning a car and authorised dealer labour rates are often more than 50 percent higher than those of independent garages. So it's no surprise that many owners go outside the manufacturer network for their car's maintenance needs once the warranty expires.
However, when the time comes to sell your car, authorised workshop service history is still in demand and adds to the resale value of a car. Most used car dealers mentioned that buyers give preference to cars that have a full service record. In addition, your manufacturer is more likely to help you out with post-warranty repairs if it feels you have been loyal.
How can I protect my warranty?
Always stick to the car's servicing schedule and ensure that the service book is stamped every time. Also make sure you keep your car in good nick between services by keeping the fluids topped up. What will void your warranty, however, is any modification that you make to the car. Any changes to the mechanicals, like installing performance-boosting accessories, are also likely to void your warranty. The addition of an aftermarket CNG/LPG kit will also lead to an invalid warranty.

You must remember that the warranty comes from the manufacturer, not the showroom or dealer. Mechanical or electrical modifications that void your warranty will do so irrespective of where they are carried out. We have seen arm-twisting tactics by showrooms, telling buyers to get the same accessories fit for a premium at their in-house facility rather than in the aftermarket, in exchange for not voiding the warranty. Aftermarket prices are low compared to a showroom's accessory outlet and only add to their revenue. Our advice is to read the warranty documents thoroughly before accessorising the car, which needs a considerable effort.

How do I make a claim?

As soon as you notice a problem with your car, call your authorised workshop to get the car examined. Take along your warranty paperwork, along with the car's fully stamped service book and receipts for all work done and parts fitted to the car. If your workshop agrees that the fault or failure is a result of a manufacturing defect, it will make the warranty claim on your behalf. If you are unhappy with how the claim was handled, or how the repair work was carried out, complain first to the dealer and then to the manufacturer in writing.

What if my dealer can't examine my car before the warranty ends?

If you've reported a problem before the end of the warranty period, but the fault isn't established until after that time through no fault of your own, the manufacturer should honour the claim. In a situation like this, you should not use the vehicle knowing a fault exists, as this can be considered by some manufactures as grounds for not honouring the warranty.

Sometimes misunderstandings can happen andit pays to keep copies of all communication with the workshop, just to back up your claim in case the manufacturer decides to contest it. Don't make any agreements verbally, of course; have everything in writing.

What happens if the car is just outof warranty?

Strictly speaking, the manufacturer is under no obligation to honour any claim if it was made after the warranty has expired. However, carmakers will often entertain it as a goodwill gesture if the car is still relatively young and has done less-than-average mileage - as long as it's been serviced within the brand's dealer network. Manufacturers understand that they need to maintain a cordial relationship with the customers and can be lenient in special cases.
Skoda, for instance, came through for Gurbaxish Singh Kohli, who had bought a second-hand Skoda Superb petrol. The faulty DSG gearbox on his car was replaced as a goodwill gesture despite the car not being under warranty.

My dealer can't repair my car. What now?

Most authorised workshops are well equipped and employ trained professionals, so they should be able to accurately determine the cause of any problem your car might have. But cases of cars not being fixed to customers' satisfaction and recurrence of the same problems are all too common. In this case, the owner should take up the matter, in writing, with the workshop. If the workshop is not able to satisfy the customer, then the complaint should be taken up with the manufacturer. Almost all manufacturers have a customer service helpline.

Kuldip Chakraborty had a tough time when the authorised workshop wasn't able to fix the rattling noise in his Volkswagen Polo. He was surprised by the service advisor's lack of technical knowledge, and to make matters worse, the higher authorities at the workshop were not able to help him either. WhatCar?'s Helpdesk took up the matter and Volkswagen responded by getting the workshopto expedite the repairs.

What if the manufacturer won't honour my claim?

A warranty supplements your legal rights, and if a car develops a fault within the first six months, it will usually be assumed that the fault was present when you bought the car. If this happens, you can ask the dealer to repair the car free of charge or replace it.
If the terms of your warranty seem a bit too complex, seek legal advice. Keep a record of all correspondence with your dealer and the manufacturer. If you're still unhappy with the manufacturer's response to your warranty claim, check your rights under the guidelines we have outlined here. If all else fails and you are convinced you have a valid case, contact the Helpdesk at helpdesk.whatcar@haymarketsac.com.

Whatcar? Says

Warranties are a good thing, but by necessity they are full of legal language that, just occasionally, car makers sometimes use to hide behind. The best way to stay on the right side of such complexity is to keep a record of absolutely everything that's done to your car. That way, you'll ensure that your warranty's wording protects you, not the manufacturer.
Manufacturer Standard Warranty Extended Warranty
Audi 2 years/unlimited km 2 years/unlimited km
BMW 2 years/unlimited km 3years/50,000kms or 90,000km & 5 years/1,00,000km
Chevrolet 1 year/20,000km or NA 2 years/40,000km
Fiat 2 years/unlimited km 2 years/80,000km for Linea and 1,00,000km for Punto
Ford 2 years/1,00,000km 2 years/1,20,000 or 1,50,000km
Honda 2 years/40,000km 2 years/40,000km
Hyundai 3 years/50,000km 4 years/80,000km
Jaguar 3 years/1,00,000km NA
Land Rover 3 years/1,00,000km NA
Mahindra 2 years/50,000km 2 years/50,000km
Maruti 2 years/40,000km 2 years/80,000km
Mercedes-Benz 3 years/unlimited km NA
Mitsubishi 2 years/40,000km 1 year/20,000km
Nissan 2 years/50,000km 2 years/80,000km
Renault 2 years/40,000km 2 years/40,000km
Skoda 2 years/unlimited km 2 years/1,00,000km
Tata 2 years/20,000km 2 years/20,000km
Toyota 3 years/1,00,000km NA
Volkswagen 2 years/unlimited km 2 years/1,00,000km
Volvo 2 years/60,000km NA