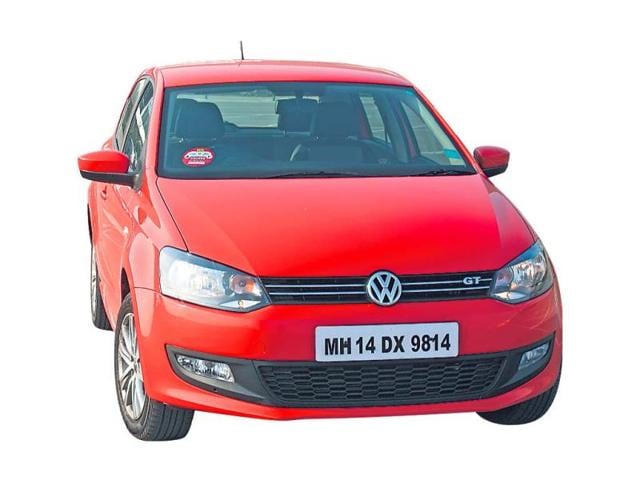 VW Polo GT TDI: adrenaline rush
3 min read

.

Updated: 06 Dec 2013, 12:47 PM IST

It's the most expensive small car in India but loosen your purse strings if performance is your main criteria

A few years ago there was a term coined in the Indian market — super hatchbacks.

That defined a car that is small only in size and not in features, technology or performance. A few years later, the government slashed duties on cars depending on the size of the engine.

And the super hatch died. The engines became smaller and performance was compromised at the altar of fuel economy. Volkswagen, however, has been trying to revive it. With the petrol GT version of the Polo earlier. And now with a diesel powertrain. Is it worth a hurrah?

Looks : just the GT badge and nothing else

The importance of making one version of a car look different from a regular variant in India is clearly lost on Volkswagen. Which is why for all the extra money you will pay for this car, the guy waiting at the red light next to you will not even give it another look. Barring a GT badge in some places, there is nothing that differentiates this from a regular Polo. No fancy alloy wheels, no attractive graphics, no overplay of chrome outside or a wood panel inside. Not even a spoiler at the back. All that there is, is a neatly designed and impeccably built car in a classic VW design. And inside is a cabin that reeks of quality but is cramped at the rear.
The drive: coarse and noisy but great fun
The big or shall we say only change is beneath the bonnet. Here, instead of the puny 3 cylinder 1.2 litre diesel engine of a regular Polo is the 1.6 litre cylinder head borrowed from the Vento sedan. This engine gives you 40% more outright power and over 30% more torque than the 1.2 litre setup. All that in a car that weighs under 1.2 tonnes means only one thing — savage performance. Turn the ignition and the car shudders unlike a European car but takes off from the word go. The eagerness and need for speed is obvious and in every gear there is way too much power at hand. Flip through the gearbox and the vehicle roars ahead without flinching. The tight suspension ensures there is hardly any drama at the corners too. No other small car is as much fun on a race track. What is the downside? The gearbox is a problem and not very easy to use. Engaging the reverse gear especially is quite a pain. Also missing is a sixth gear that is particularly felt when going flat out. The engine is not the most refined even among diesel powertrains. There is significant vibration that seeps into the cabin and also on the clutch. And the horn is embarrassing. Its like a 6-foot iron pumping hunk is betrayed by his squeaky voice.
Verdict
At ₹ 8.08 lakh, Polo GT TDI is clearly the most expensive small car in India. Hence, GT scores low on value for money. It is also miserly on features and cannot match the equipment list that a car like Hyundai i20. Six airbags to Polo's two is just one example.
However, it offers the kind of performance that is unmatched in a small car. Just one lap in it on a track and one understands what a super hatchback really is. And you get the performance in diesel which means beyond the high sticker price, it will not make you bankrupt at every refilling station.
What really is its undoing is the lack of a DSG automatic gearbox that is strangely on offer in the petrol GT version. That would have tempted lot more people to loosen their purse strings for all the adrenaline.