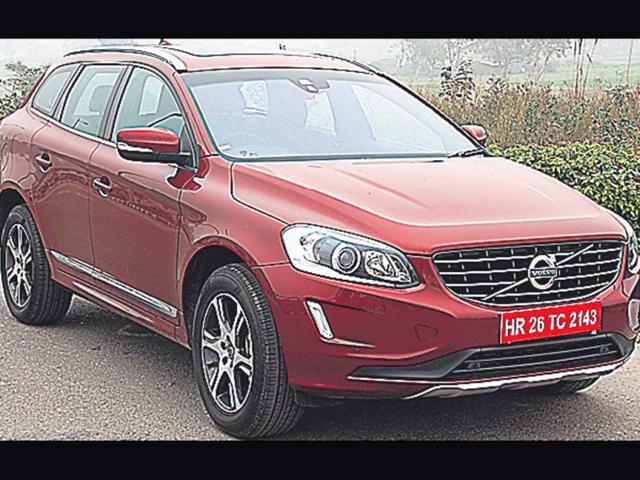 Volvo gives its XC60 a good makeover
2 min read

.

Updated: 27 Dec 2013, 12:36 PM IST

UTILITY STAMP There's nothing obvious, but lots of little tweaks that make the SUV as safe as houses. Literally.

Volvo, the premium car maker from Sweden, has been in India for nearly six years — about the same as BMW and Audi. But it got left on the starting block due to troubles at its parent in Sweden, while its rivals took off. It cannot be faulted for not trying, though, going in for management restructuring and a mini overhaul of dealerships.

And it does have a healthy product lineup. But while new cars help expand the market, existing vehicles have to bring in the bread and butter. For Volvo, that starts with the SUV, XC60. A facelift indicates which way it is going.

EXTERIOR

It is tough to stand out in a bevy of very good looking cars, but there is something very likeable about all Volvos. The XC60 is a compact, smart-looking vehicle, neatly put together and very proportionate. There is a generous dash of chrome up front. It is shorter and narrower than its competitors, and even its own outgoing version. Headlamps are wide, while the LED daytime ime running lights move down to the bumpers.

The most striking featuree is the tail lamp cluster, with its ts curvy vertical design that t stretches up from the middle right up to the top. There are no striking design cues that could have made the car a little more exciting, though. Volvo gives what it promises... understated elegance that blends right in. The new version only gets sleeker.

INTERIOR

The cabin is a happy place to be in, with lots of attention to detail. But it does lack the flair and 'premiumness' of a BMW or Audi. Fit and finish are par for the course, quality of material is good, and changes include an alldigital LCD instrument cluster. The dash is tilted ever so slightly towards the driver to make the various knobs and buttons easily accessible. We liked the softer seats and the paddle shift gears.

PERFORMANCE.. DRIVE AND HANDLING
There is not a lot of change in the powertrains: 2-litre and 2.4-litre 5-cylinder diesel engines with varying performance outputs. The one we drove was the top-of-the-line 2.4-litre D5 all-wheel drive with 215 PS power and 440 Newton metres of torque. On paper, this is the slowest of the lot in its segment, but for an SUV, that is not a deal breaker. Its higher ground clearance and great handling characteristics paper over the apparent lack of power. Unlike with the smaller engines, there is hardly any turbo lag and the vehicle revvs freely. Power delivery is linear and it stays with you till you hit over 160 kph, beyond which you are almost certain to lose your nerve. Ride quality is good, body roll is minimal, cornering magnificent even when driven hard on vicious curves.
VERDICT
So what are the problems? For one, the looks are rather dull. It terms of technology, it feels a tad dated: it cannot match Audi's quattro system, for example. What works? Its safety credentials are head and shoulders above competition, with its city safety package being standard issue: the car will brake on its own if it senses danger. And the XC60 is much cheaper than competition, too.
People who yearn for thrills would never look at a Volvo. But if you want a safe car, this is the one to go for.