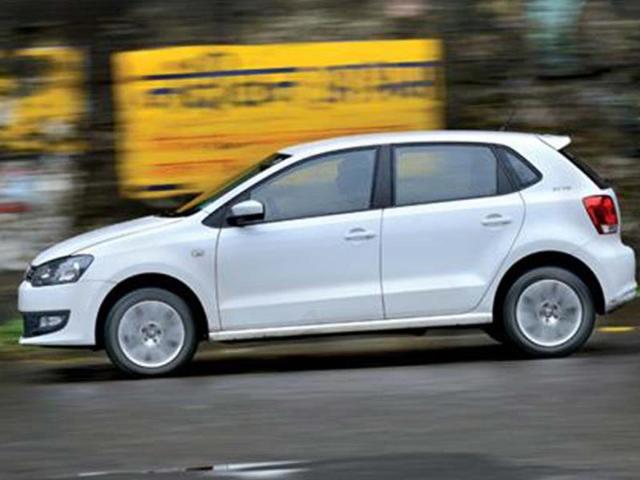 Volkswagen Polo GT TSI (First report)
4 min read

.

Updated: 30 Aug 2013, 02:58 PM IST

This isn't our first Polo long-termer; that was the three-cylinder diesel back in 2010. And while that car was very fuel efficient and beautifully built, the motor wasn't exactly a joy to use.

This isn't our first Polo long-termer; that was the three-cylinder diesel back in 2010. And while that car was very fuel efficient and beautifully built, the motor wasn't exactly a joy to use.

VW's three-cylinder 74bhp petrol, also currently in the range, isn't a bundle of laughs either.
Similar Bikes
VW did have a larger, more 'fun' 1.6-litre, 105bhp petrol as well, and it got the job done, but that old-school motor was still pretty pedestrian. In fact, weak engines have been a common strain on all Polos sold in India. The new Polo GT, however, changes all that.
Better technology; that in a nutshell is what this new car is all about. And to be honest, there's a considerable amount here, most of it lodged under the sharply cut bonnet of the car. The new direct-injection, turbocharged petrol engine is quite obviously the largest bit. One of VW's famed TSI engines, this 1.2-litre unit uses its turbocharger and the extra torque gained from direct-injection to pack quite a punch. It's the first motor of this spec in this class. The 103bhp isn't too impressive, certainly not impressive enough to call it a hot hatch, but ladle on 17.8kgm of torque that peaks as early as 1500rpm and it's another matter entirely. To put things in perspective, that's about the same amount of torque made by a Toyota Corolla Altis's 1.8-litre petrol engine. The twin-clutch, seven-speed automatic gearbox, again a first for this segment, delivers even more German technology, and so does electronic stability control (ESP), another segment first.
Something sorely missed, however, is paddle shifters, and surprisingly you can't opt for them either. Our long-term car, however, does get a fair bit of kit. It has a two-DIN, Bluetooth-enabled audio system, 15-inch wheels, rear parking sensors and steering-mounted audio controls. But is the new Polo GT sufficiently well built and equipped to justify the steep sticker price? Has it got enough performance to keep us entertained over an extended span of time, is the automatic gearbox both convenient and fun to use, and does all the technology actually make it efficient? Just some of the questions we'll be asking of our Polo GT in the coming months.
The Polo GT turns out to be one of those cars about which you feel lukewarm to begin with. Driven in D, the daily commute to office and back isn't really all that entertaining. While it's perfectly well mannered, it feels quite ordinary to drive initially. In normal Mumbai city traffic, the seven-speed DSG flicks you up to a higher gear faster than you expect - this is done in the pursuit of efficiency. Cruising around in city traffic at somewhere between 50kph and 60kph, you could find yourself in sixth gear, the engine spinning at a mere 1,400rpm! So, initial responses to a tap on the throttle aren't met with too much enthusiasm. Mashing the throttle, getting to a lower gear and waking up the engine takes time, and that sometimes means that an overtaking opportunity disappears. This is a bit disappointing, especially if you trying to get to a meeting in a hurry. 'S' mode is a bit better, but often you still want more.
If you really crave a hit of strong acceleration, which no doubt the GT has the ability to deliver, there's a much better way, one that I find myself now employing on regular basis. All you need to do is knock the gear lever to the left and go down a gear or two 'manually'. The tachometer flicks up past 3000rpm almost instantly, straight into a fat wad of power and torque, and you instantly get a joyous, strong burst of acceleration even if you don't use full throttle. This carries on all the way to 6000rpm and feels absolutely great. Now the GT simply rockets past traffic with a snarl, making this one of the fastest intra-city cars there is. Once the overtaking is done, I tend to knock the gear lever back into D; that is until the next overtaking opportunity arrives. I must say, the grin factor is massive.
What's also amazing is the tactile feel it delivers. The gearlever is as well built as on any ₹20 lakh luxury car and the mechanical sophistication of the perfectly sprung lever is so good, it feels really special. Also, since pushing the gear lever to manual and pulling it back to a lower gear is similar to downshifting into second on a manual gearbox, you feel quite involved as well. Suddenly I like this car much more. And what makes it so desirable to use on a daily basis is this car's unique ability to inject a dose of excitement into your commute.
The 1.2 is an engine that loves revs; it gives you the impression it wants to spin faster and faster.
That's not to say that there aren't bits on this car I'm disappointed with. VW has done almost nothing to improve the grip and handling of the car, and that's a shame, because with the additional power on hand, it could do with some. The steering also feels game-console light and this becomes quite an issue on the wet and slimy roads in and around Mumbai. Also irritating is the fact that you can't fully switch off the ESP. Of course, it's all but priceless when you are running at a high speed in the wet and it is nice to know you have a safety net. But it intervenes quite harshly after a certain angle has been reached.
On the whole, however, I must admit the car is a real blast to drive every day and the bursts of acceleration are quite addictive. It's so much fun, I've failed miserably at driving it in a fuel-efficient manner.
Shapur Kotwal