Volkswagen Jetta (Old) Review
3 min read

.

Updated: 18 Jan 2013, 01:52 PM IST

The first scratch on your car is always the most painful, but you fast learn to shrug your shoulders with subsequent dings and nicks you inevitably pick up when driving on roads where anarchy rules.

Solid, safe and comfy, the Jetta feels right at home on Indian highways, making it the ideal choice for a weekend getaway.

So Good - Paddle shifts - Makes overtaking easier - Glovebox - Solid and opens with a - wonderfully damped feel

No Good - Manual seats - Powered seats is what we - expect in a ₹17 lakh car - Tyre roar - Too much of it enters the cabin
Trending Cars
Maruti Suzuki baleno
1197 cc | Petrol | Manual
Maruti Suzuki ertiga
1462 cc | Petrol | Manual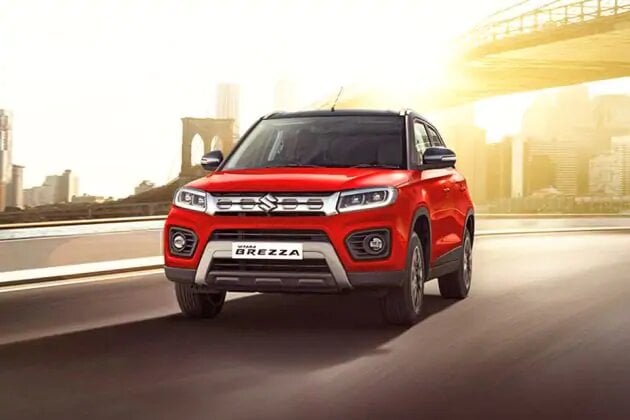 Maruti Suzuki vitara-brezza
1462 cc | Petrol | Manual
The first scratch on your car is always the most painful, but you fast learn to shrug your shoulders with subsequent dings and nicks you inevitably pick up when driving on roads where anarchy rules. It is this philosophical view I took when our long term Jetta, fresh from the factory, had its badges stolen a few days after we got it.
This form of vandalism is spreading fast and has become an utter menace, but what can you do? To park it in a safe place is the obvious answer, but that's not always easy in a place like Mumbai, which is why car badges are easy fodder for thieves. One option was to leave the Jetta badge-less, but that gaping hole in the centre looked just awful. So within a few days of the Jetta arriving in our car park, it was packed off to the workshop to get its identity back. ₹3,930 for a pair of badges explains why their theft has become such a racket and sadly, there's nothing that can be done about it. If only I could find a way to pass a 1,000 volt current through that VW logo.
We had just about taken the plastic seat covers off, when the Jetta, with only 1,000km on the clock, was whisked off to Mahabaleshwar for its first proper outing. It's done a fair amount of highway duty ever since we got it and it's not hard to understand why. These cars have been designed and developed in a land where speed-limitless highways still exist. This is one reason why most German cars feel so secure and relaxed at their V-max. So out on the Mumbai-Pune Expressway, the Jetta felt like it was dawdling.
The Jetta is so incredibly calm and composed, giving the driver and passengers a sense of confidence no Civic or Corolla could ever match. The eight airbags and vault-like build play to your instincts of self-preservation, especially when you have to share the road with 40-tonne trucks piloted by drivers who can't see beyond their windscreens. Throw in the economy and the long legs of a diesel and it seems quite the perfect highway car. Some hard driving on the Expressway and up the short Wai ghat to the 1,300m above sea level hill-station saw the Jetta return 12.3kpl. That's an impressive figure given the spirited driving and the constant use of the steering-mounted paddle-shifts. Plus-minusing through the six-speed DSG 'box puts you in the right gear to place you better for a quick overtaking manoeuvre, especially up the ghats where you need to constantly stick to second and third gears.
There's a reasonable amount of grunt, especially from low revs and this makes the Jetta feel quicker than it actually is. There's always a surplus of power even with a full load, which adds to the Jetta's long-distance prowess. The gruff engine note gives the Jetta a bit of a coarse edge, but a bigger disappointment in the area of refinement is the excessive tyre noise.
I suspect it's because of those deep grooves in the tread, which drum up quite a din on our uneven and poorly surfaced roads. The suspension too isn't particularly quiet and there's a hard edge that is quite obvious over sharp edges. With 3,060km under its wheels, the Jetta has just about been broken in. Expectedly, there's not a squeak or rattle out of it and it still looks showroom-fresh. And that's way we hope to keep it.

Fact File
General
Price when new ₹17.98 lakh (on-road, Mumbai )
Options None
Test economy 12.4kpl (overall)
Maintenance costs None
Faults Nil
Distance covered 14,200km